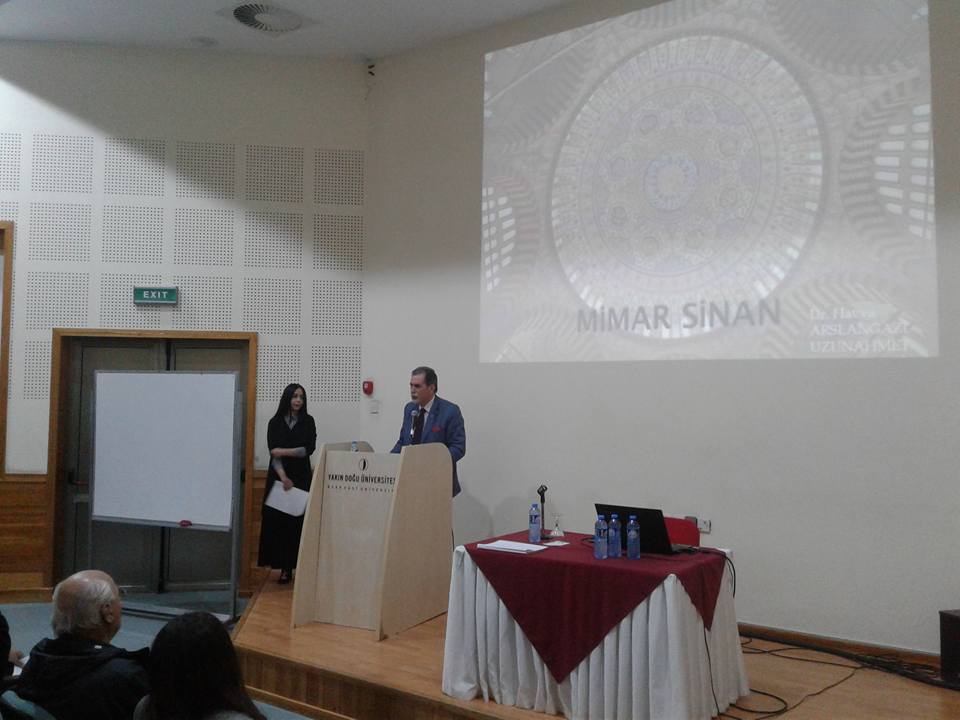 Commemoration event realized by the Faculty of Architecture to commemorate the legendary architect Mimar Sinan at the Hall 4 of the Grand Library.
According to the press information given by the Press and Public Relations Directorate of the Near East University, the event held within the framework of the 25th anniversary of the Faculty of Architecture, which started with the opening speech of Dr. Kozan Uzunoğl, Head of Department of Architecture.
In his speech, Dr. Kozan Uzunoğlu emphasized that Mimar Sinan was not only a very important figure in architecture history throughout the geography of Turkey but also a very important architect who was very well known and exemplified in the world.
Dr. Uzunoğlu said in his speech that they desire to realize commemoration events or commemoration day for Mimar Sinan every year, and expressed his gratitute to Dr. Havva Arslangazi Uzunahmet, Deputy Dean Assoc. Prof. Dr. Zihni Turkan for his contributions, and to all who contributed in realization of the event. Dr. Uzunoğlu also thanked Project 3 students who contributed to the project exhibition of "Dikmen Municipality Service Building and City Square", who will also receive the participation certificates in this activity, and Assist. Prof. Dr. Enis Faik Arcan, the project manager, and lecturer Gökhan Özdemir.