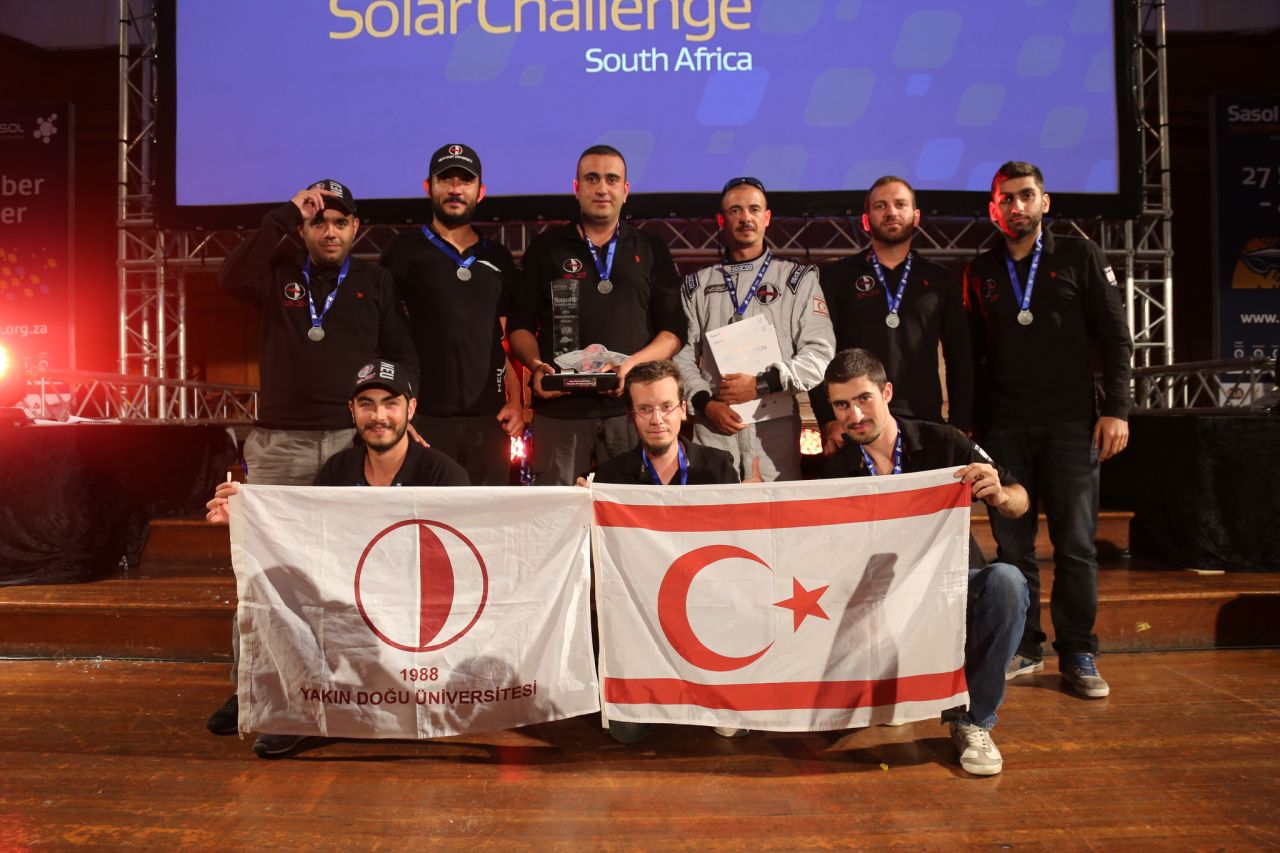 RA 25, which was produced in 2014 by the Near East University and became the first domestic production car of TRNC, had come 8th in general group of solar-powered cars and come first in its class in the race held in South Africa.
'South Africa's Sasol Solar Challenge' race, starting from the so-called Pretoria and continuing up to the Cape Town of the Republic of South Africa while the normal traffic flows is an endurance race lasting around 2500 km. The international race is organized by the FIDE (World Motorsport Federation), ISF (International Solar Car Federation) and MSA (Motorsport Federation of the Republic of South Africa).
Mr. Ahmet Çağman, Head of Innovatin and Information Technologies Centre of Near East University, spoke to Press and Public Relations Directorate of the Near East University and said that RA27 has already gained right to participate and wave the flag of TRNC at the race that will take place between 24 September and 1 October.
For continuity of the success we have achieved two years ago with our previous solar car, we continued our work with a great motivation and we now have made our four-wheeled vehicle which is ready for the new race", he said.