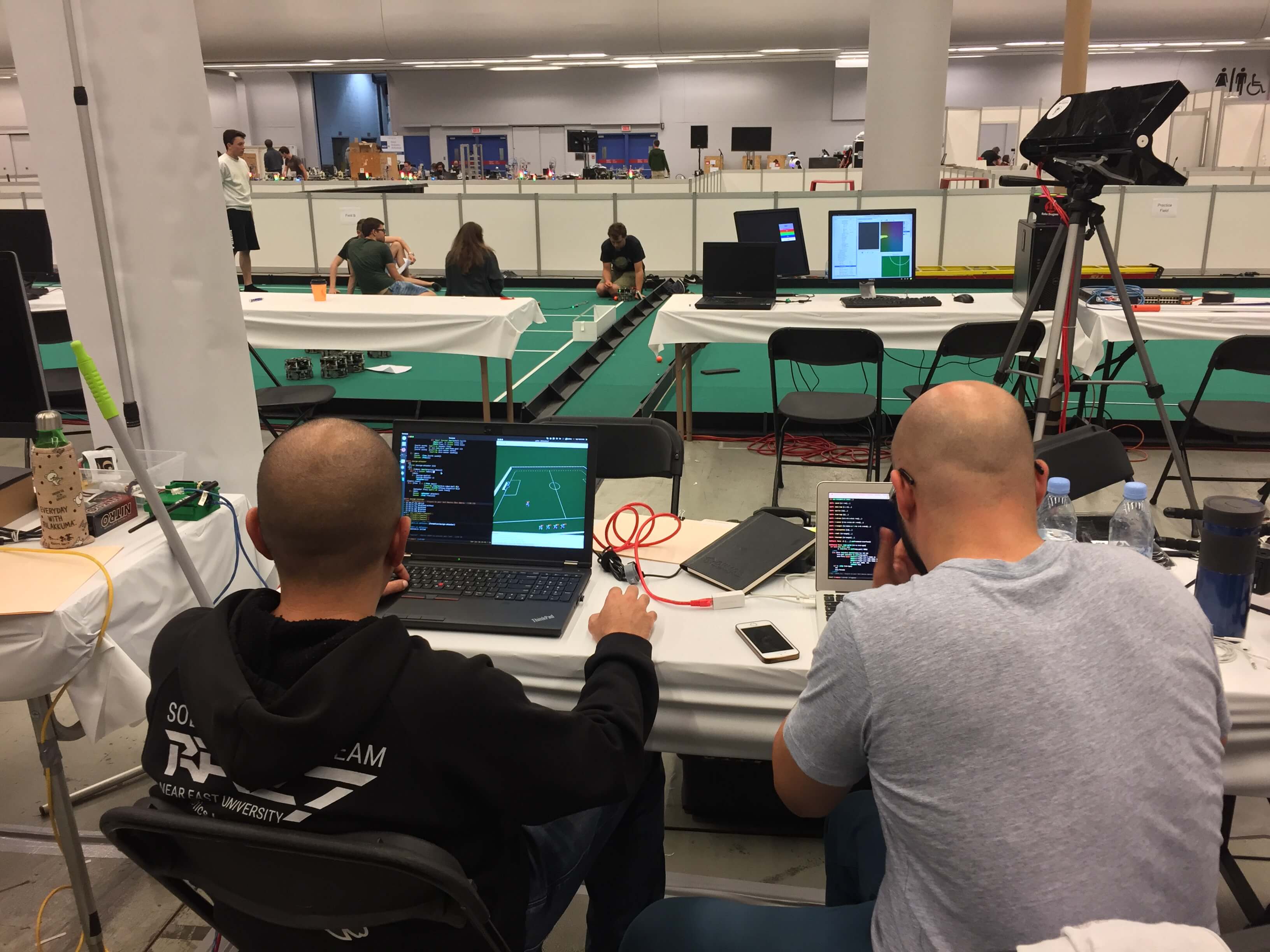 Named as "NeuIslanders", the robotic football team was developed at the Near East University Robotics Laboratory and this year, NeuIslanders is participating in the RoboCup 2018 which is held at Montreal, Canada.
According to the press release issued by the Directorate of Press and Public Relations of Near East University, after a trip which took 24 hours, the NeuIslanders robotic football team reached Montreal, Canada and on the first training-preparation day of the competition, the robotic football team carried out check-ups and simulation tests. On the second day, the robotic team adjusted shooting a goal with the lighting available in the field and calibrated algorithms to move faster in the field. The colourful parts on the robots were converted to RoboCup 2018 colours and therefore the world cup original uniforms were worn by NeuIslanders robotic team. Prior to the tournament, NeuIslanders had a friendly match with Robofei-the robotic football team of Brasil and the NeuIslanders won a triumph with a score of 3-0.
Aiming to be among the first four teams of the competition…
Providing his evaluations and remarks, NeuIslanders Team Captain, Ersin Aytaç, stated that this was the seventh time that the NeuIslenders robotic football team was representing the Turkish Republic of Northern Cyprus; and that this made them feel rather proud. He added that they wanted to return to the island after achieving success at RoboCup 2018. Furthermore, he expressed that each passing year, they had progressed to be a better robotic football team; taking the team to a higher rank each year. Ersin Aytaç emphasised that they were aiming to be among the first four teams of RoboCup 2018. Additionally, he stated that they wanted to swing the flag of Turkish Republic of Northern Cyprus and Near East University.