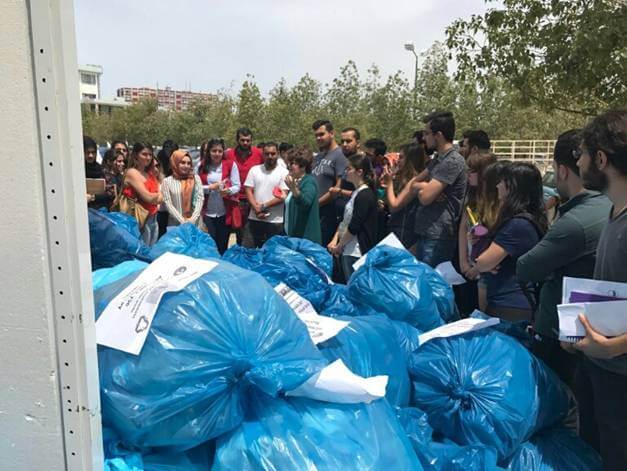 The Pharmaceutical Botany Social Responsibility Project of Faculty of Pharmacy Students Made Contribution to S.O.S Children's Village…
Faculty of Pharmacy students taking the Pharmaceutical Botany Course, which provides information regarding medical, endemic plants and poisonous plants which are beneficial for humans, realised a social responsibility project. As part of the aforementioned project, the students collected plastic bottles and handed them to GreenWise Recycling firm and in return, the firm has promised to make a contribution to the S.O.S Children's Village.
According to the press info released by the Press and Public Relations Directrate of Near East University, the University prioritizes creating awareness regarding social issues and encouraging students to take part in social responsibility projects. In this regard, the students undertaking the course of Pharmaceutical Botany had collected bottles and handed them in to the GreenWise Firm, which in return will be making a financial contribution to the S.O.S Children's Village; an institution which provides a loving family environment and support to children in need.