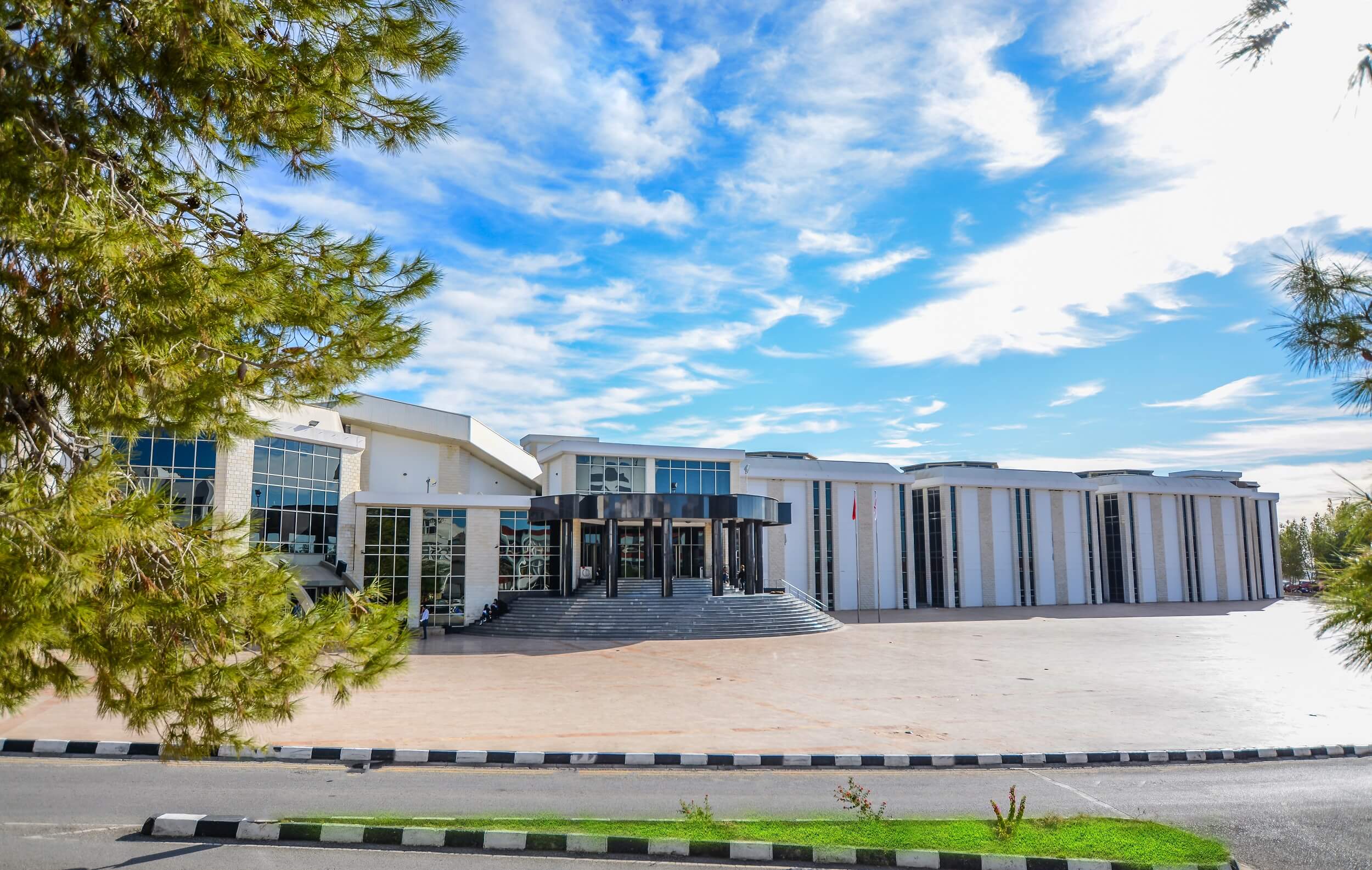 According to our belief that knowledge is the basis of development, Near East University offers world-class services to all its visitors thanks to its library built on a closed area of 15,000 m2 that provides services 24/7.
The library, which contains more than 2,250,000 books, has access to more than 60,000 electronic journals and 650 million electronic resources from all over the world. The library has 10,500 DVDs, 17 movie viewing booths, 12 individual and group study rooms, 4 amphitheatres for 1,000 people, a theatre stage for 350 people and work desks for 1000 people.
In the library, there are audio-visual viewing cabins, children's library, CMC archive room, special libraries named after important people for the island such as Atila Türk and Kutlu Adalı, Rare Works section, and the American Corner, which is financed by the American Embassy and is the only one of its kind in the TRNC.
The Near East University Grand Library is a modern library that provides varied and numerous resources to a variety of different types of users through multiple services and buildings by adopting a friendly service approach.
By supporting the research, teaching, learning, management and socio-cultural activities of Near East University with effective library and information services, we encourage our university's academic staff and students, TRNC citizens and other users to benefit from library services and facilities.
All halls are equipped with the latest electronic technology. The halls are open to the use of the members of the Near East University and the people of the TRNC. For users with disabilities, a special entrance and elevator are provided from outside the library. In addition, the main entrance of the library building has special ramps and equipment that will allow users with disabilities to move freely.
The Near East University Grand Library was selected as the Central Library of the Turkic World in 2007.
The Near East University Grand Library is a member of ANKOS, KITS, TÜBİTAK EKUAL, TÜBESS, National Collective Catalogue and GETEM.
Click here for the Grand Library Website