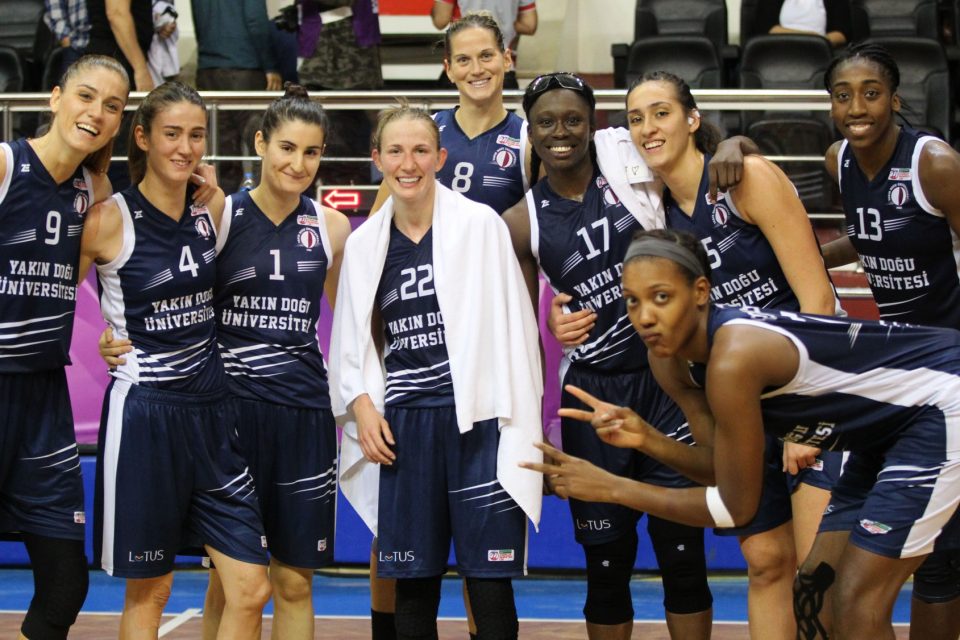 Following the completion of the EuroCup Women Round of 8 on February 16, four winner teams including the Near East University advanced to EuroCup Quarter Final. Following the completion of the EuroLeague Women Regular Season, the 5th and 6th placed teams from each of the two EuroLeague Women Regular Season groups joined and rounded out the eight teams that will compete in Quarter-Final matches. The EuroCup Women Quarter-Finals pairings- draw was held in Munich on Thursday morning. The Near East University paired with the French team ESBVA-LM that joined the EuroCup Quarter-Final from the EuroLeague Women Regular Season.
In accordance with the EuroCup Women regulations, in instances when a EuroCup Women team has been drawn against a EuroLeague Women team, the EuroCup Women team automatically plays the return leg at home. Therefore, the Near East University will play the first leg of the EuroCup Women Quarter-Final at Villeneuve d' Ascq, Palacium in France on Tuesday 7 March and the return leg at Caferağa Sport Saloon in Istanbul on Friday 10 March.
The FIBA EuroCup Women Quarter-Final pairings are as follows: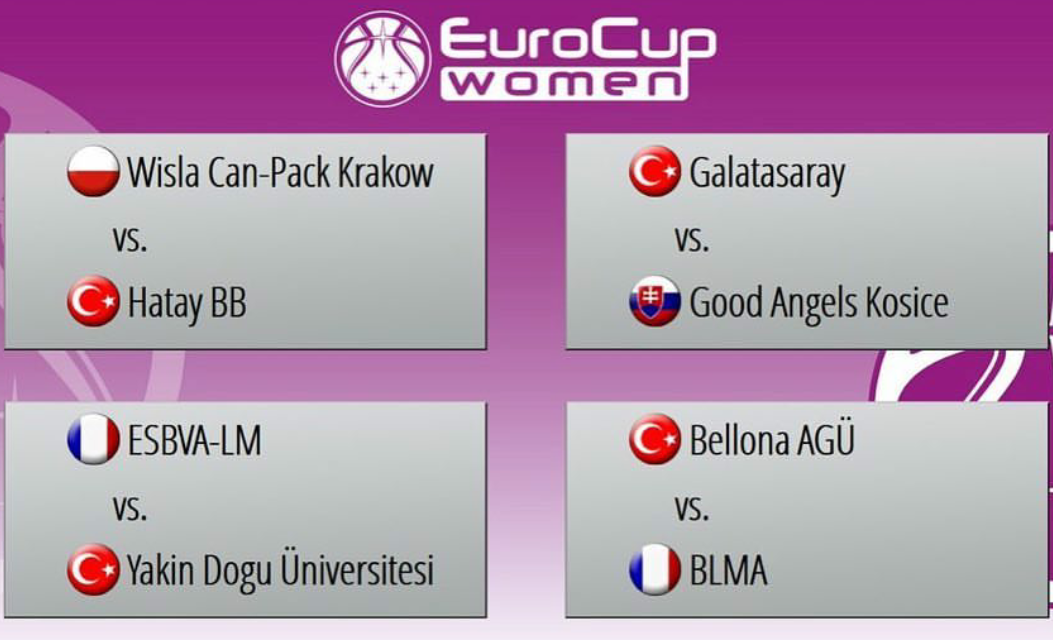 The winning team will be determined by aggregate score, the sum of the scores of two legs. If the Near East University's aggregate score is more than its rival, the Near East University will advance to EuroCup Women Semi-Final. In case of being a semi-finalist, the Near East Uversity will pair with the winner of the match between Galatasaray and Good Angels Kosice. The legs of the EuroCup Women Semi-Final and Final will follow a home-and-away format and will be played on 21-24 March and on 5-12 April respectively.