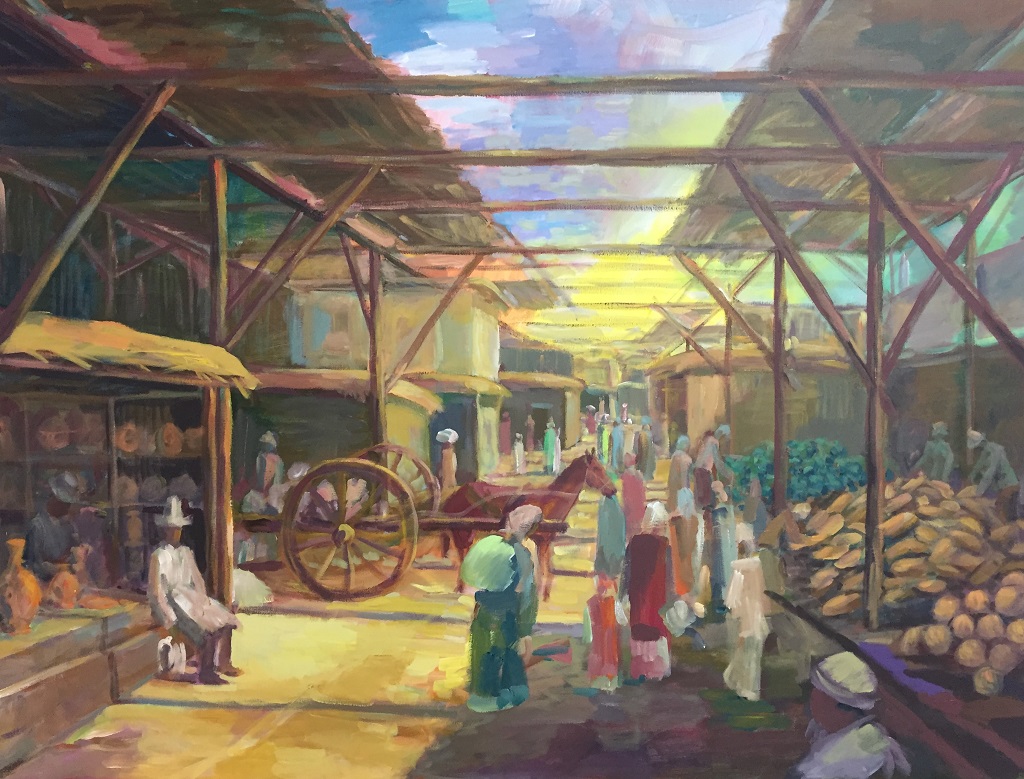 The Kyrgyzstan Artists Painting Exhibition consisting of 25 paintings exclusively created for the Cyprus Museum of Modern Arts by Kyrgyz artists Gulnafis Mergenbaeva, Ulan Dzhaliyev, Yrysbai Tolonov, Abduvali Buranbaev and Stalbek Toktoev will be opened by the Minister of Labor and Social Security Faiz Sucuoğlu.
According to the information provided by the Near East University Directorate of Press and Public Relations, the opening of the exhibition will take place on Friday, October 18, 2019 at 09.00 at the Faculty Hall of the Faculty of Medicine.
In the works of the artists, Kyrgyz culture will be reflected as well as village and city life…
In the works of Gulnafis Mergenbaeva, one of the Kyrgyz artists, the city and the inhabitants of the city she lives in were depicted. The works of the artist Ulan Dzhaliyev depict the main village of the artist and his childhood theme. Another artist Yrysbai Tolonov works in monumental genre. Artist Abduvali Buranbaev depicts the life of Kyrgyzstan in his works. Stalbek Toktoev depicts the post-war period in his works.