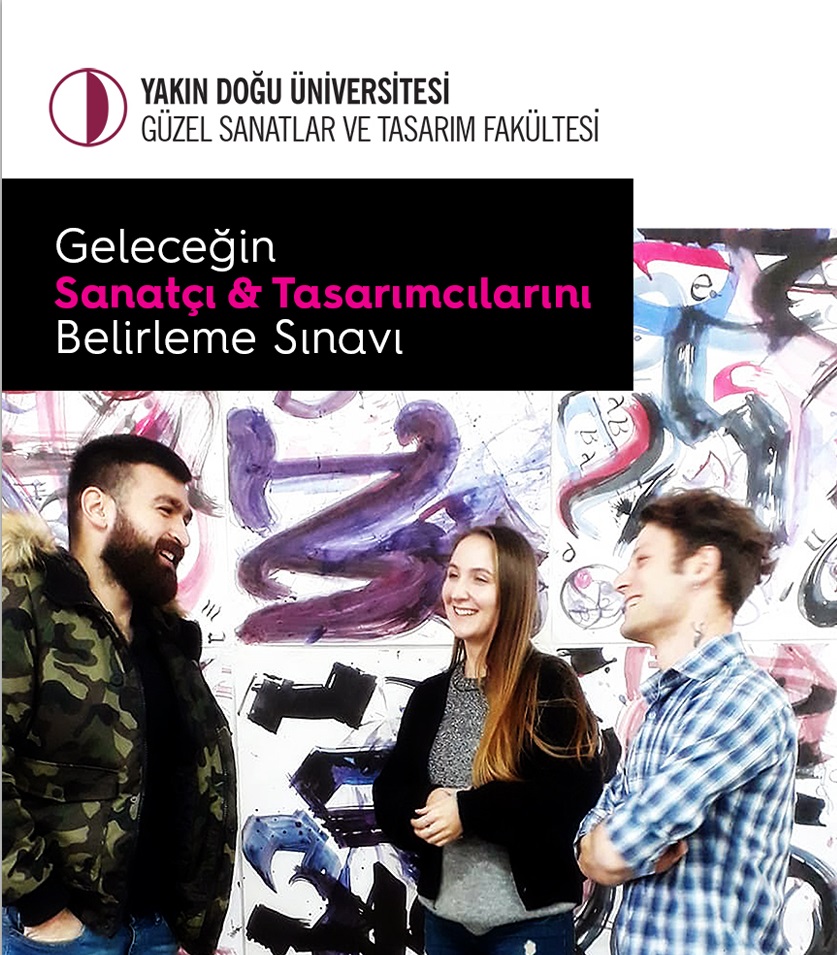 Near East University (YDU) Faculty of Fine Arts and Design (GSTF) has started the application process for the placement test for candidates who are willing to study at the Department of Graphic Design and Departments of Plastic Arts (Painting, Sculpture, Ceramics), which are among the most preferred professions of the future.
According to the information given by the Near East University Press and Public Relations Directorate, the TRNC-TC and foreign applicants from other countries will take the placement test on Thursday, September 6, 2018 at 10:00 am at the faculty building.
Applicants from Turkey must obtain 150 points or above from any of the test types of 2018-University Entrance Exam and must pass the exam. Applicants who are TRNC citizens will be required to take a placement test at the Near East University Faculty of Fine Arts after they have directly pre-registered at the Registrar's Office.
Applicants wishing to take the placement test on Wednesday, September 05, 2018, can complete the registration process until the end of the office hours of the aforementioned date. Applicants from Turkey and other countries can make their applications to NEU representatives in their countries. NEU Representatives can be reached at (http://aday.neu.edu.tr/turkiye-kayit-burolari/).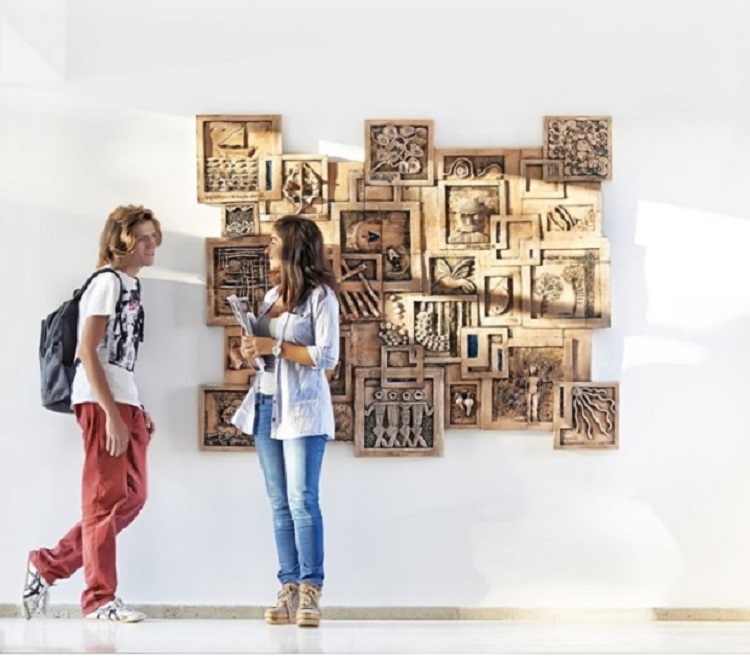 Very large employment areas are available for Graduates in almost every sector
Students graduating from the Department of Graphic Design of the Near East University, can be employed as an art consultant or graphic designer in advertising institutions and advertising agencies, private and public advertising institutions, media organizations, animation sector, advertising photography, web design, video-film, cinema, interactive multi-media, desktop publishing, and new media. There is a wide range of employment opportunities in almost every sector for the skilled and well qualified graphic designer, who has a strong artistic direction and an ability to solution, which has an effective role in establishing and developing all kinds of visual communication.
Students who will graduate from the Department of Plastic Arts can become free artists in Painting, Sculpture, Ceramic areas; can be employed in the private sector and public institutions in the field of artistic practice or consultancy; the ones who obtain a teaching certificate can work as an art educator in public, private or private education institutions.
Assoc. Dr. Erdal Aygenç, "Continuous Self-Renewal, Developing Programs, Future Artists, Designers or Academicians waiting"
Dean of the Faculty of Fine Arts, Assoc. Prof. Dr. Erdal Aygenç; "With our experienced staff and fully equipped faculty, we have made a great advancement since 2006 with our undergraduate and graduate programs. During the last academic year, we have graduated our graduates for the nineth time and proudly sent them to culture, art and design life. We expect artists, designers or academicians to come to the island's most advanced and most experienced Faculty of Fine Arts. "