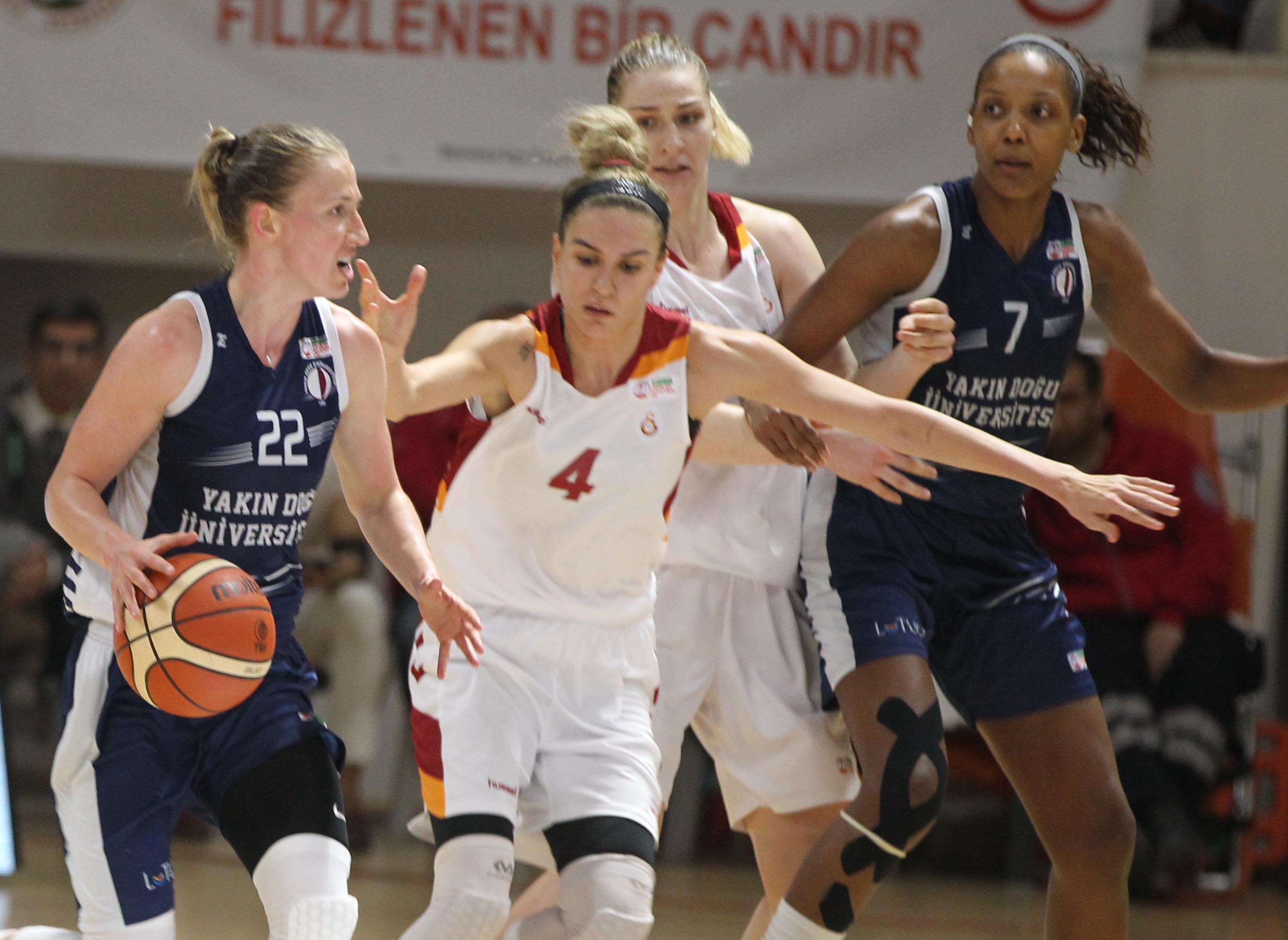 The quarter – finals of Women's Turkey Cup were played at Bornova Atatürk Sport Saloon in Izmir yesterday (1 March, 2017). The Near East University defeated its rival Galatasaray by a net score 78 – 62 and advanced to semi-finals.
According to the press release issued by the Directorate of Press and Public Relations Office of the Near East University, the match was the scene of great tactical breathtaking moments as the Near East University team players, Courtney VANDERSLOOT, Kyle MCBRIDE, Quantira HOLLINGSWORTH, Bahar ÇAĞLAR, Olcay ÇAKIR, exhibited outstanding performances and dominated all periods by accomplishing net scores of 21-17, 35-33, 58-48 and 78-62.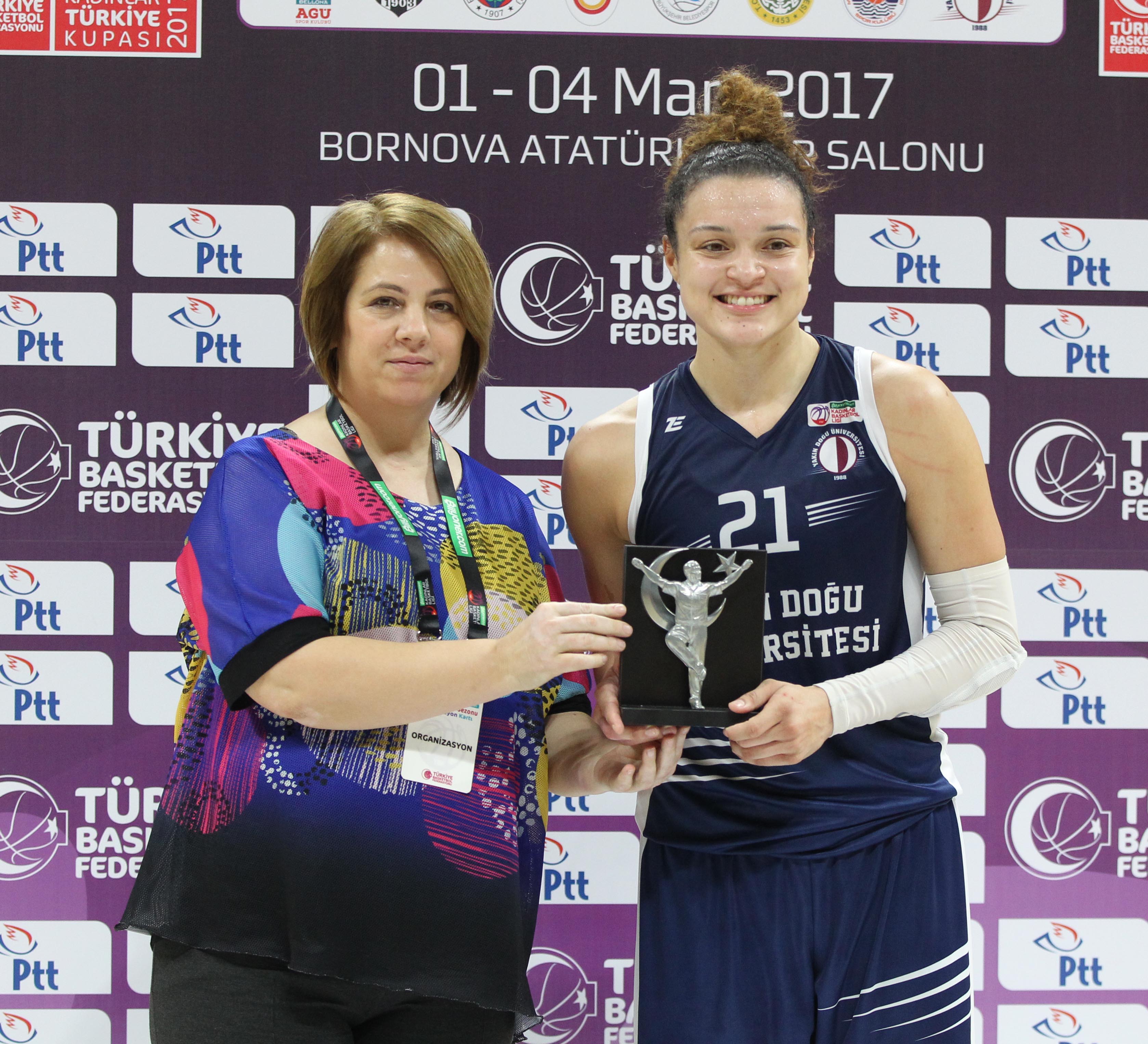 Kyla MCBRIDE was selecteded as the Most Valuable Player (MVP)
Near East University player Kyla MCBRIDE with her outstanding performance and style of play has demonstrated how effective and versatile player she is. 1.80 tall MCBRIDE is a good long range shooter and she stands out as a significant three pointer. She has the ability to get inside the paint and drive to the basket. MCBRIDE exhibited high performance and scored 26 pts and was selected as the most valuable player (MVP) of the match. Bahar ÇAĞLAR and Quantira HOLLİNGSWORTH provided great contribution by crushing the boards and exhibiting effective zone defense and domination in rebounds.
Near East University is facing Beşiktaş for Semi-Final
Near East University Women's Basketball Team is taking the court versus Beşiktas for Women's Turkey Cup Semi – Final today (Thursday, 2 March, 2017). The match will take place at Bornova Atatürk Sport Saloon in Izmir at 18:45 and will be broadcasted live on TRT TURK.
The winner of this match will play the Women's Turkey Cup Final with the winner of the semi-final match between AGU and Fenerbahçe.