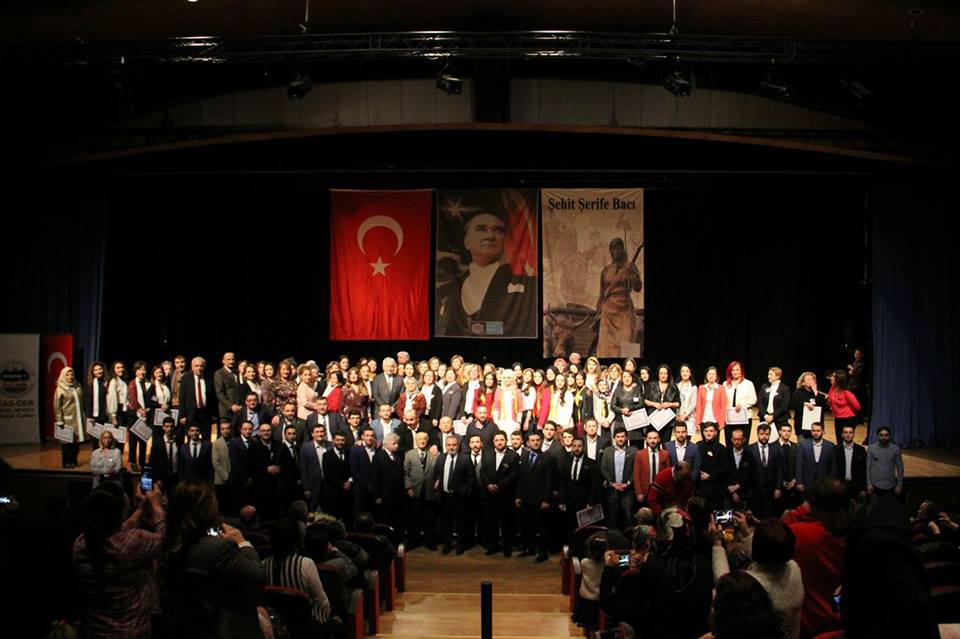 Academic member of Near East University Faculty of Pharmacy Assist Prof Dr Necla Tuzcuoğlu has been selected among the "50 Most Successful Women" by Women's Branch of Kastamonu Solidarity Association (KASDER) and Şehit Şerife Bacı Platform; as part of women who are moral heir to Martyr Şerife Bacı.
According to the press release issued by the Directorate of Press and Public Relations of Near East University, the award ceremony was held at Istanbul Beşiktaş Fulya Culture Centre and Assist Prof Dr Necla Tuzcuoğlu was presented her award by Former Minister of Home Affairs, Labour and Social Security, Murat Başesgioğlu.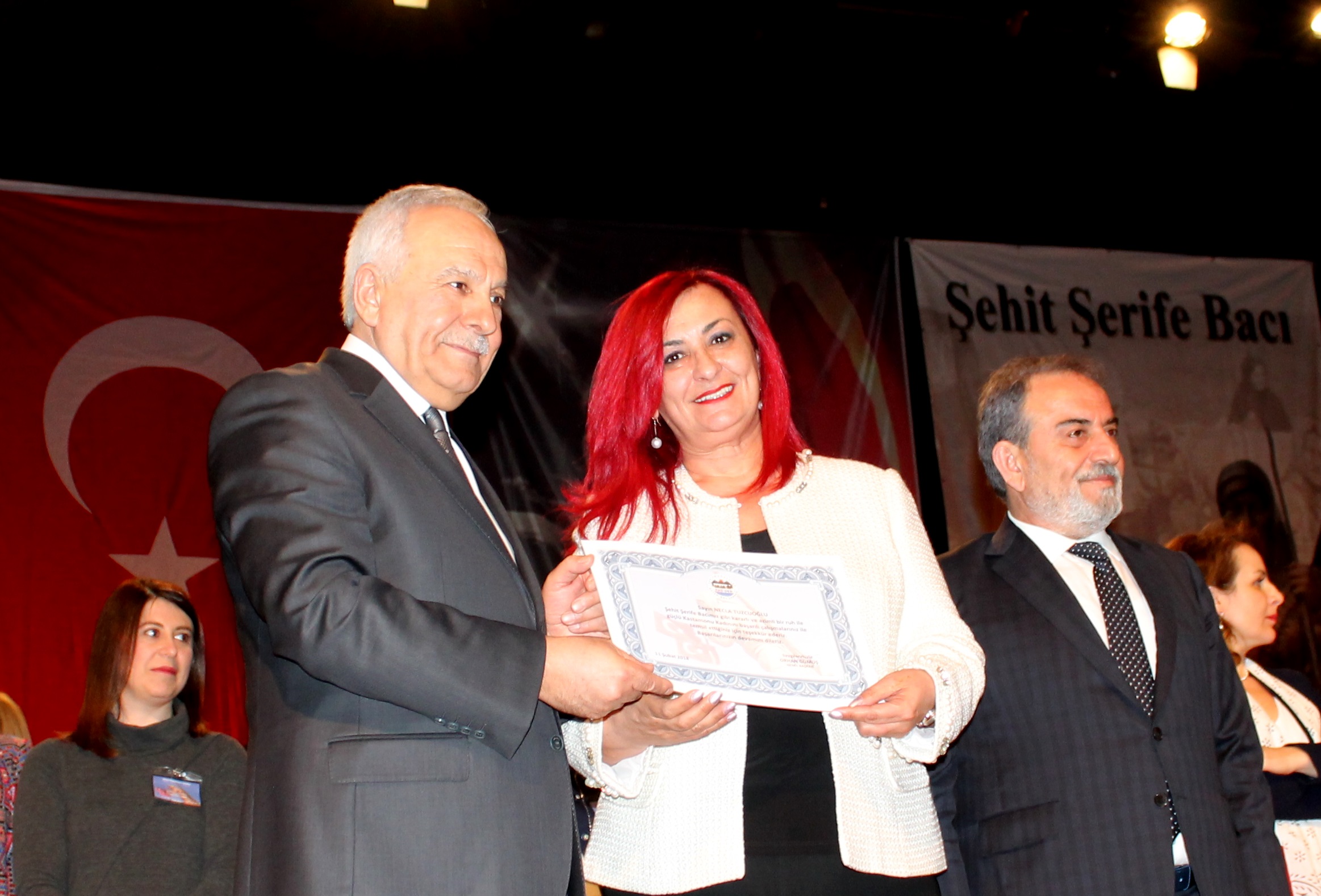 Assist Prof Dr Necla Tuzcuoğlu: "I am honoured to be acknowledged with a name such as highly memorable Martyr Şerife Bacı!"
Making a speech at the award ceremony, Assist Prof Dr Necla Tuzcuoğlu expressed how honoured she was to be acknowledged with the Honourable Martyr Şerife Bacı. She added that Martyr Şerife Bacı is known for her great efforts during the National Liberation Strive and that she was a significant figure of the national strive for liberation. She particularly pointed out that being selected as a moral heir to Martyr Şerife Bacı made her very proud and that she perceived the award as one of the best award she had ever been presented.
Assist Prof Dr Tuzcuoğlu expressed that she dedicated her award to our martyrs, to her family who helped to raise her, and to the university at she works in. She assured everyone that she will continue to work hard and therefore be a representative of the hard working Turkish women and thus continue to be a moral heir. She thanked everyone involved in presenting and awarding her with this meaningful award.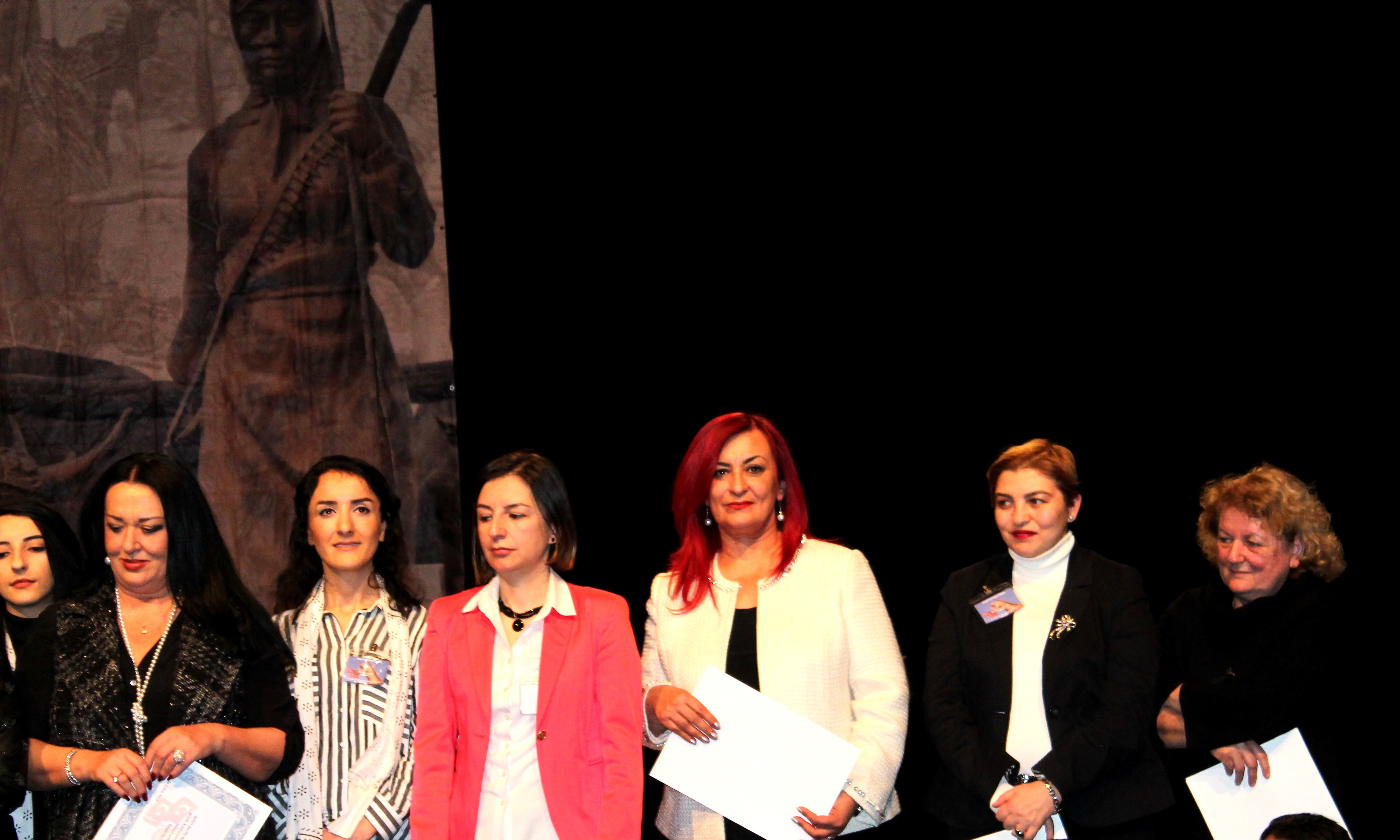 Martyr Şerife Bacı is a symbol of Heroine Turkish Women…
During the winter of 1921, she helped transport ammunition needed at the front line. She used the only quilt she had to keep her baby warm and the ammunition dry as she walked. However, she perished from cold herself due to the severe winter conditions. She managed to take the ammunition to a close location to where the soldiers were and this incident has always been a heroic story in the Kastamonu region; telling her heroine action from one generation to the other.  Curretnly, it is possible to see a huge monument of Atatürk and Martyr Şerife Bacı in Kastamonu, Turkey. Martyr Şerife Bacı is not only a symbol in Kastamonu but she is also acknowledged as the symbol of all heroine Turkish women.