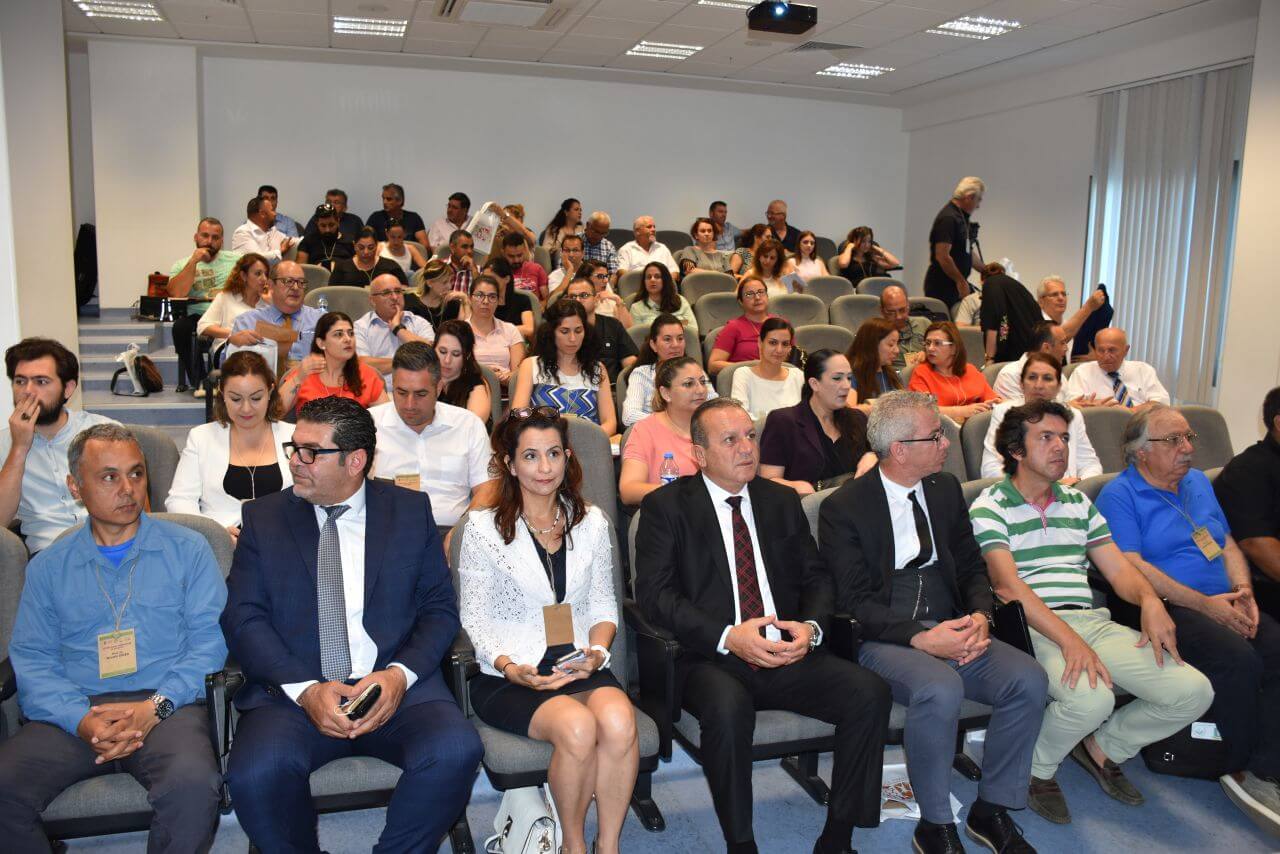 Within the scope of 5 June World Environment Day, Near East University hosted a symposium and workshop in order to raise awareness and encourage action for the conservation of environment. The event attached a special focus on the environmental challenges that our country faces and resolutions to address them. The Symposium and Workshop provided platform to discuss various topics including 'CMC and Quarries', 'Unplanned Urbanization', 'Waste Management', Conservation of Environment', 'Environmental Education', 'Cultural Heritage', 'Sustainability' and 'Environmental Health'.
Near East University Directorate of Press and Public Relations released that Near East University Hospital Hall 101 was the venue of the symposium and workshop. Minister Fikri Ataoğlu, Taşkent Nature Park Director, Kemal Basat, Center of Excellence Chairperson, Professor Nedime Serakıncı, Nature, Bio-monitoring, Conservation and Research Center Chairperson, Assistant Professor Nazım Kaşot, participated in the event and each delivered a speech.
Kemal Basat: "We must exert effort for the conservation and improvement of the environment"
In his openning remarks, Taşkent Nature Park Director Kemal Basat stated that the environment was an important issue to be constantly discussed adding that continuous efforts should be exerted to conserve and improve the environment.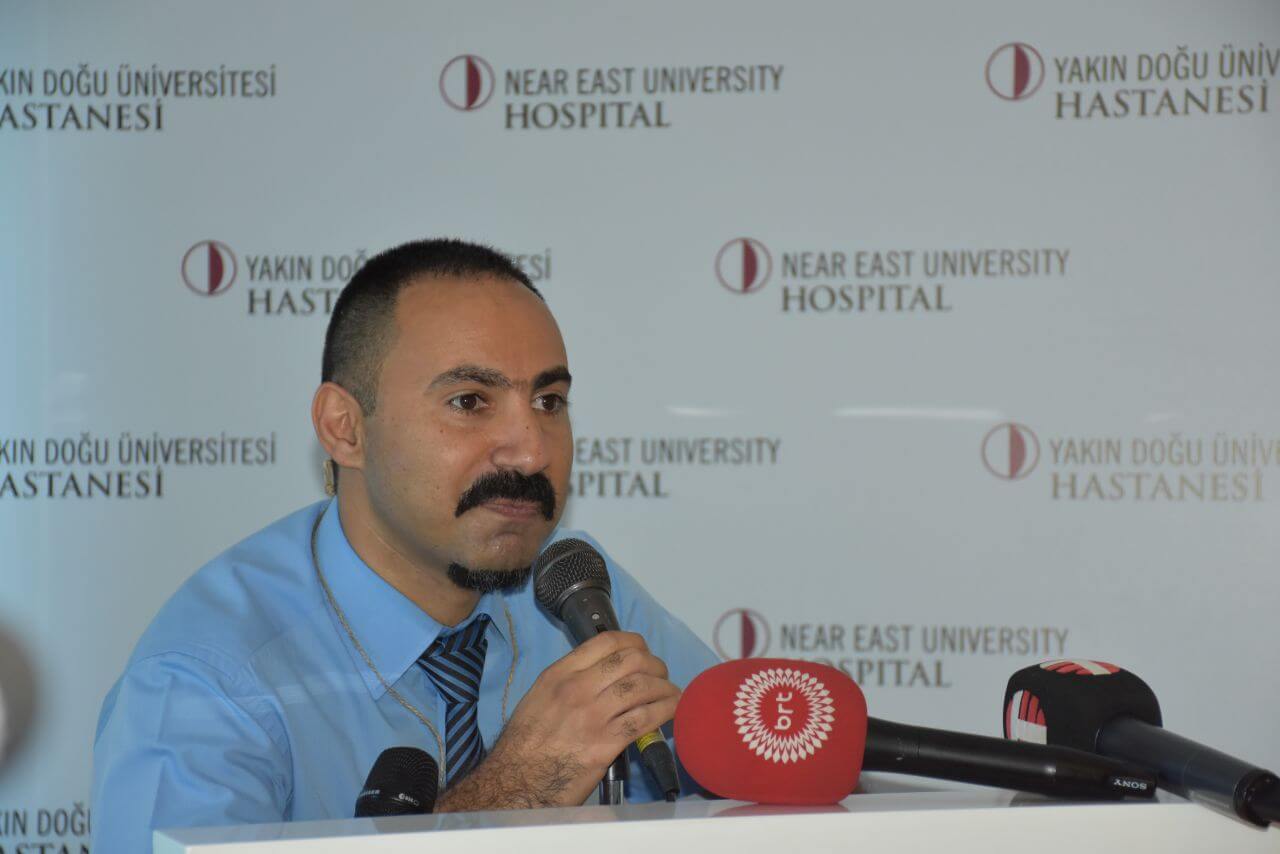 Assist. Prof. Dr. Nazım Kaşot: "Our Earth is going towards exhaustion"
Underlining that the Earth was going towards exhaustion, Asst. Prof. Dr. Nazım Kaşot, the Chairman of Nature, Bio-monitoring, Conservation and Research Center (NABCRC), indicated that it was a necessity to raise individuals with environmental awareness in order to put a brake on this process.
Expressing his happiness and pride of realizing the first symposium and workshop which was co-organized by NABCRC, the Ministry and NGOs, Asst. Prof. Dr. Kaşot delivered brief information about Nature, Bio-monitoring, Conservation and Research Center, which is under the umbrella of Near East University Center of Excellence: "While having this research center established, we have set it as our mission to be a leading center, which not only conducts research on biodiversity but also plays a key role in education regarding biodiversity, ecology and environment".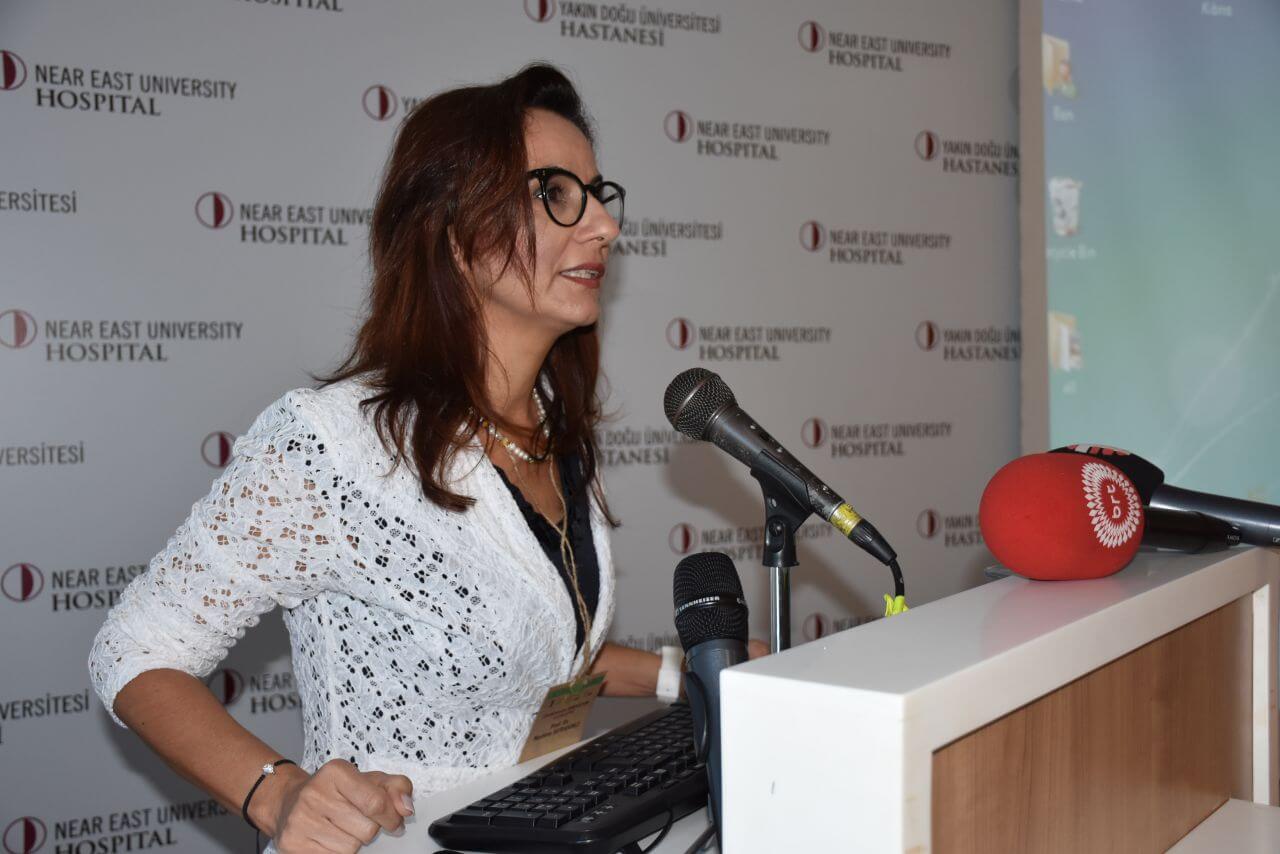 Professor Serakıncı: "The most notable thing in the last 40 years is the People's selfishness and remarks blaming the industry"
In her Remarks, Professor Nedime Serakıncı, the Chairperson of NEU Center of Excellence, drew attention to the crucial role of raising environmental awareness in conserving and improving the environment. Underlining that United Nations allocated June 5 as World Environment Day in 1974, Professor Serakıncı pointed out that since it began in 1974, it has become a platform encouraging worldwide awareness and action for the protection of our environment. Professor Serakıncı expressed her views regarding the event: "On each World Environment Day, our attentions are focused on the impacts that people have on environment and how we can conserve the environment by promoting awareness and action to put a brake to the environmental destruction. However, as far as I noticed, people keep acting selfishly and blaming industry instead of doing something for the protection of the environment. That is, we are driven by our own ambitions for our welfare, comfort without compromising luxury or having concerns about the environment. What's more, we keep blaming the fast-growing industry without imposing measures on some of its negative impacts causing destruction of environment. Our Earth faces a number of environmental challenges and it is vital to raise environmental awareness starting from schools. The ultimate goal of environmental education is to equip students with motivation and commitment to work individually and collectively towards the solutions of current environmental issues and prevention of new ones. Global concern regarding the steadily deteriorating state of the environment is an apparent indicator of the need for environmental education. We can't deny that a solution to environmental crisis requires an environmental awareness and its proper understanding which should be deeply rooted in the education system at all levels of school education. We need to have a look on the countries that we considered as developed countries to understand what they do regarding this issue. When I overviewed the research studies in the literature, I have noticed that environmental education started even in kindergartens with game-like courses in developed countries. That is, they start to promote educational awareness in children of early age group. So, instead of blaming someone or something around, we have to ingrain environmental awareness through education at micro and macro levels starting from childhood" said she.
Highlighting the significance of the World Environment Day, Professor Serakıncı concluded her remarks by wishing that the symposium and workshop would be fruitful to promote environmental awareness and encourage actions for the conservation of the environment.
Tourism and Environment Minister Ataoğlu: "We have included the Environmental Course in the Curriculum of the 9th Grades"
Starting his remarks by extending his thanks to the event organizers, participating faculty members, scientists and the staff of the Environmental Office, who do their best to propel us to the point that we need to be in the world, Minister Ataoğlu expressed his views: " The overriding goal of this event is to discuss the environmental challenges and resolutions and pave the way towards a healthier world. It is our foremost duty to conserve our environmental resources by attaching utmost importance on raising environmental awareness. Within this scope, we, as the Ministry of Tourism and Environment, collaborated with the respective ministry, NGOs and volunteers working on environmental issues and consequently we included environment course as a compulsory course in the curriculum of the 9th grades in the previous term" said he.
Following the speeches, a music recital was performed by the Department of Music Teaching of the Atatürk Faculty of Education of Near East University. Then, other sessions were held within the scope of the symposium and workshop.