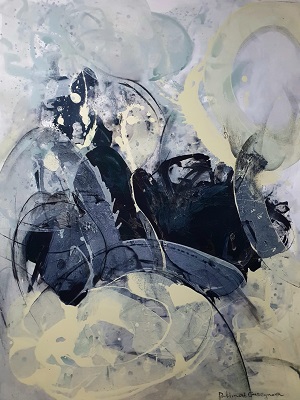 The group exhibition, which consists of 25 works of Dagestani painting artists Patimat Guseynova, Gabibulla Gabibullaev, Magomed Dibirov, Zakaria Zakariaev and the group exhibition featuring 30 works of Kyrgyz painting artists Altynbek Torogeldiev, Ilias Sheripbaev, Mamyraly Eshbaev, Turgun Tashkuziev, Yrysbai Tolonov and Kanat Muratayev will be opened simultaneously by Hasan Taçoy, Minister of Economy and Energy.
The Directorate of Press and Public Relations Office of Near East University released that the opening ceremony of the group exhibitions consisting of 55 paintings that reveal the extraordinary art vision of Dagestani and Kyrgyz artists will be realized at 8:30 hours on Friday 22 January 2020 at the Faculty of Communication exhibition hall.
The group exhibition of the painting artists from Dagestan…
25 paintings exclusively made for the Cyprus Museum of Modern Arts by the artists from Dagestan reflect different aspects of the art of painting. Gabibulla Gabibullayev's works draw attention with paintings depicting contemporary life and ordinary people in a realistic manner. Patimat Guseynova' works use a visual language of colors, shapes and forms in an abstract manner to create a composition corresponding emotions. The works of Magomed Dibirov draw attention with an active creative search for the harmonious unity of the world, which is an epic poetic and creative environment of his lands. The works of Zakaria Zakariaev depict the interaction of culture and history in a nationalist manner.
The group exhibition of Kyrgyz exhibition…
Kyrgyz artist Altynbek Torogeldiev portrays his own city and people living in that city in his paintings. İlias Sheripbaev's paintings depict his village and his childhood experiences. Yrysbai Tolonov's paintings depict characteristics of monumental art. Contemporary life and ordinary people of Kyrgyzstan come alive in Mamyrali Eshbaev's paintings. Turgun Tashkuziev's works depict scenes corresponding to the post-war themes. Kanat Muratayev's paintings depict the simple daily life of his own people in a nationalist manner. The artist's extraordinary vision in using decorative style to depict the life of the local people draws attention.