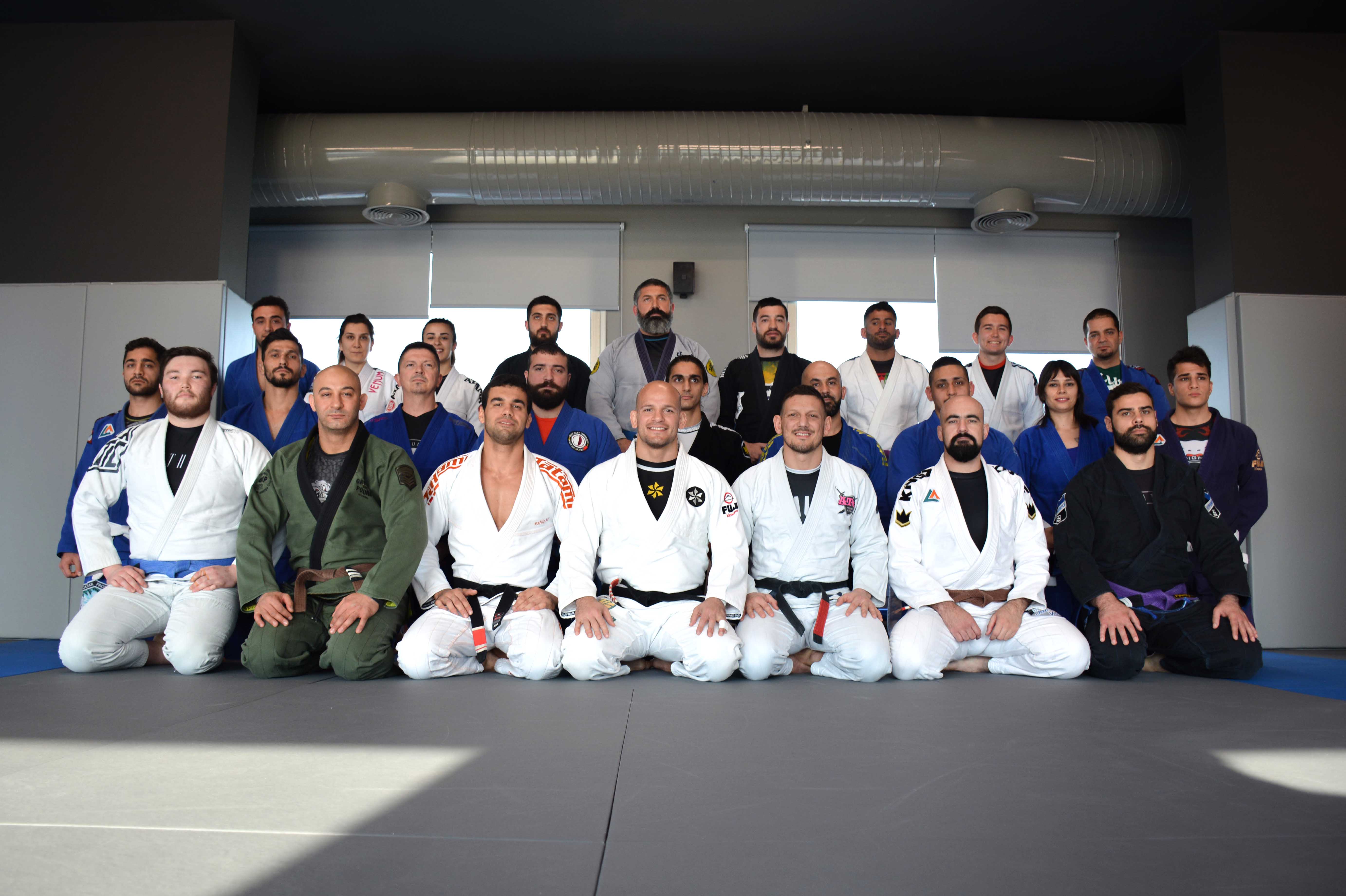 Xande Ribeiro, one of the world's leading Jiu Jitsu champions and coaches, held a practical seminar on defense sport and martial art, Jiu-Jjitsu, at the Near East University Sports Center.
According to the information given by the Near East University Press and Public Relations Directorate, about 40 athletes from various generations and clubs of England, Turkey, and Cyprus attended to the seminar.
Sharing his life philosophy and training management with the athletes in the jiu jitsu area, Xande Ribeiro has provided hands-on training to a wide range of participants, ranging from the original Jiu-jitsu techniques to current techniques that can be used in Mixed Martial Arts (MMA).
In line with his wide experience and with all the techniques he has created, he presented the basics of the self-defence system to the athletes and the World Champion Xande conveyed important information about defense, combat and intrusion techniques.
One of the Best Brazilian Jiu-Jitsu Practitioners of All Times…
Five times World Black Belt Heavyweight Champion, twice World Black Belt Absolute (open weight category) World Jiu-Jitsu Champion, seven times World Jiu-Jitsu Champion, three times World Black Belt Pro Division Champion, Xande r Ribeiro, is a founding member of University Jiu Jitsu and the Brazilian Jiu Jitsu Association.
Referred as one of the best Brazilian legendary Jiu-Jitsu practitioners of all time, Riberio won the World No-Gi Championship with the World Absolute No-Gi Championship, as well as gaining the Brazilian Jiu-Jitsu Heroes' Top 10 Brazilian Jiu-Jitsu Warrior of All Time list.
Xande Ribeiro, who founded the University of Jiu Jitsu together with his brother, Saulo Ribeiro, who won Brazilian Jiu-Jitsu World Championship six times in California, USA, trains his students with the principles of family, respect, honor, loyalty, attitude and discipline.