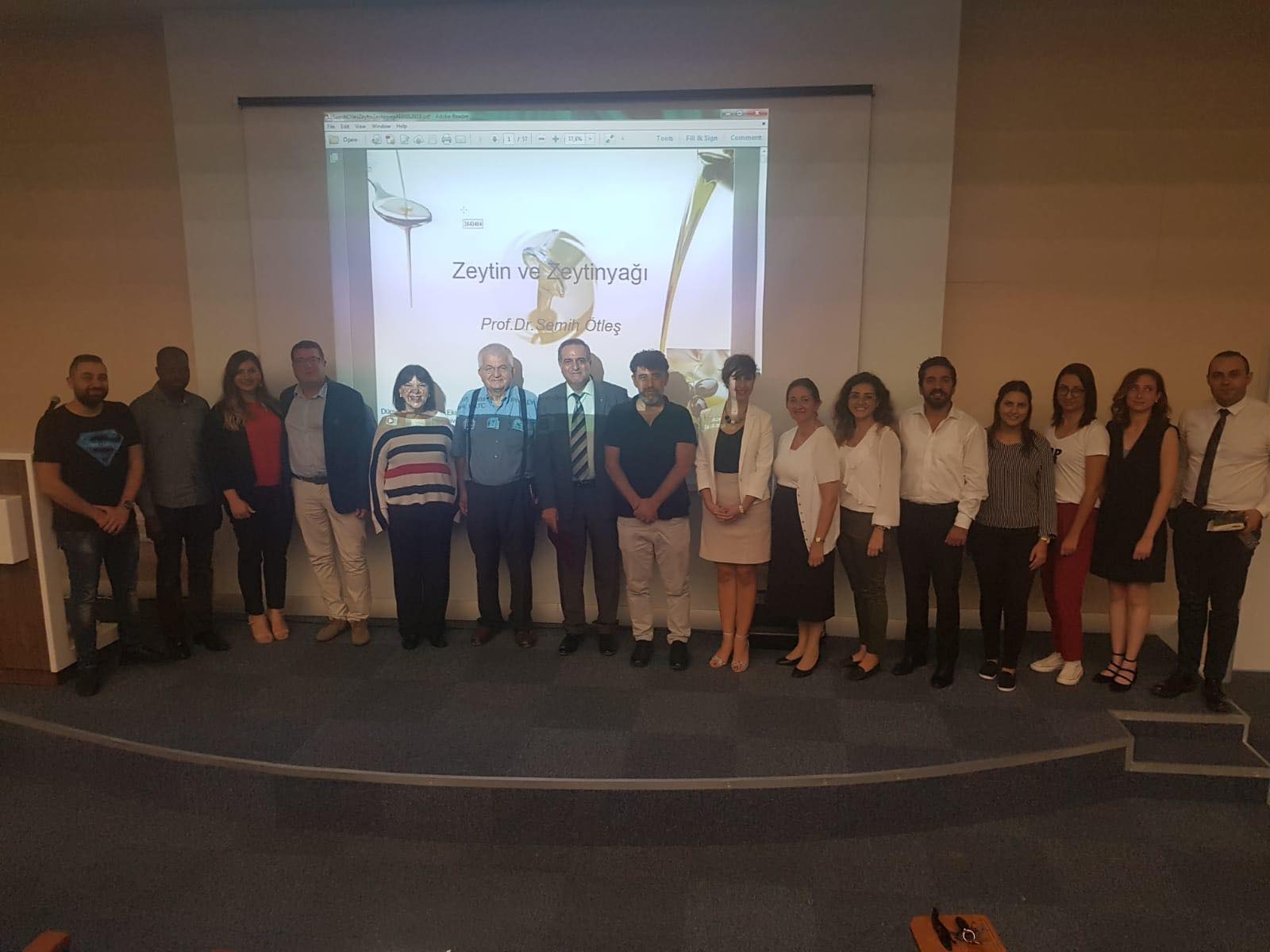 The Chamber of Food Engineers that affiliated with the Union of Chambers of Cyprus Turkish Engineers and Architects organized an event within the scope of 16 October World Food Day. The event, which was dedicated to tackling hunger, was hosted by the Department of Food Engineering of Near East University.
The event, which was held at İrfan Günsel Congress Center, attached a special focus on creating awareness regarding hunger, food safety and nutritious diets for all. Besides, a study titled "Olive Oil: World's Healthy Food" was presented within the scope of the event.
The Directorate of Press and Public Relations Office of Near East University released that various events were organized across the globe on 16 October World Food Day which corresponds to the date of the foundation of Food and Agriculture Organization (FAO) of the UN. It was underlined that 16 October World Food Day was one of the most outstanding events on the United Nations calendar as it was dedicated to strengthen international and national solidarity in the struggle against hunger, malnutrition and poverty and draw attention to achievements in food and agricultural development.
In her opening remarks, the President of the Chamber of Food Engineers, Sıdıka Can highlighted the importance of awareness and action for those who suffer from hunger. Underlining that FAO had determined "What Can We do to Achieve ZeroHunger" as the topic of World Food Day 2018, President Sıdıka Can put forward a set of proposals for consideration. Sıdıka Can drew attention to the significance of sharing knowledge and resources, developing innovative strategies and discovering new opportunities to contribute to the fight against hunger. She also drew attention to the necessity of adopting farming policies grounding on "Produce More with Less", "Support Domestic Production" to the realities of our country to encourage an integrated farming approach.
It is a must to Develop Sustainable and Highly Efficient Farming Policies in TRNC…
Underlining the crucial role of new productive farming policies in amplifying and diversifying the farming products, Can stated that it was inevitable to develop sustainable and highly efficient farming policies in the Turkish Republic of Northern Cyprus which had suffered with water shortages for years due to severe drought.
Culture and Uses of Olive-Oil and its effects on health were discussed…
Within the scope of the event, Professor Semih Ötleş, lecturer at the Department of Food Engineering of Ege University made a presentation titled "Olive Oil: World's Healthy Food" in order to raise awareness about the conscious consumption of olive oil, which is one of the most important pillars of our diet and an indispensable food for the world, TR and TRNC. In his presentation, he underlined that both olive and olive oil had a prominent place in our culture; he drew attention to the proven properties of olive oil for health.