Organized by Near East University and hosted by Uşak Municipality, the joint group-exhibition called "With Us" was inaugurated with a ceremony. The exhibition features art work consisting of paintings, sculptures and photographs of 35 artists from 6 different faculties of fine arts.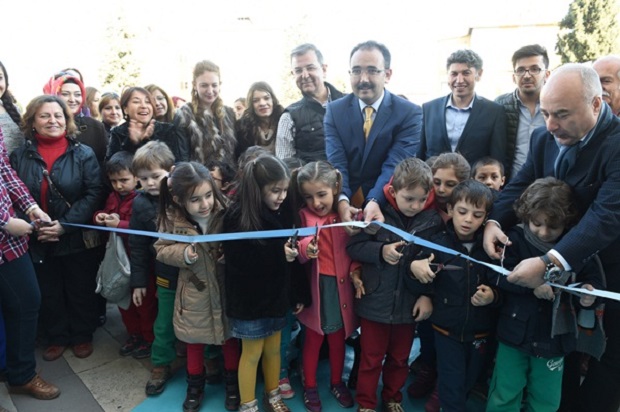 WE SAID "WITH US" IN ORDER TO BE TOGETHER
According to the press release issued by the Directorate of Press and Public Relations Office of Near East University, Prof. Dr. Uğurcan Akyüz, Acting Dean of Faculty of Fine Arts, delivered a speech at the opening ceremony of the exhibition that held jointly by Near East University and Uşak Municipality. "We are individuals living in Turkey or in TRNC. We received different education from different educational institutions. All of us are in an attempt to produce art by using different techniques. Now, we are here to realize the opening of a joint exhibition hosted by Uşak Municipality that institutionalized the art love with various events. In order to underline the importance of being together, acting together, saying something together and exhibiting what we produce together, we have named our exhibition "With Us". I hereby express my gratefulness on behalf of participants to Assoc. Prof. Dr. İrfan S. Günsel, Chairman of Board of Trustees of NEU, Nurullah Cahan, Mayor of Uşak Municipality, and everybody who are "WITH US". Said he.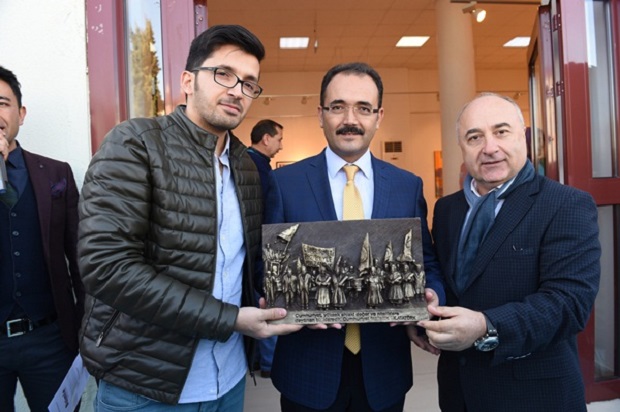 "Uşak Municipality is on the side of art and artists"
Noting that Uşak Municipality was continuing to be a municipality at the side of art and artists, Mayor Cahan delivered a speech regarding the issue. "Our municipality attaches great importance on activities aiming at the popularization of art in our city. We exert every effort to raise art awareness on individual and communal level. We believe that art awareness of our citizens will ensure a distinguished contribution to the development of our province that we manage with common mind today. I extend my gratitude to everyone who contributed to this exhibition" said he.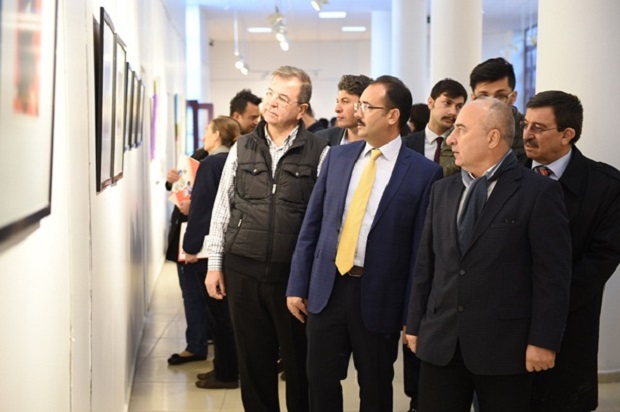 Mayor Cahan presented certificates of appreciation and various gifts to the artists in recognition of their contributions to the exhibition. Prof. Dr. Uğurcan Akyüz, Acting Dean of NEU Faculty of Fine Arts, thanked to Mayor Cahan and presented him an art work on which the photograph titled "This is how we won the Republic" was engraved on copper.