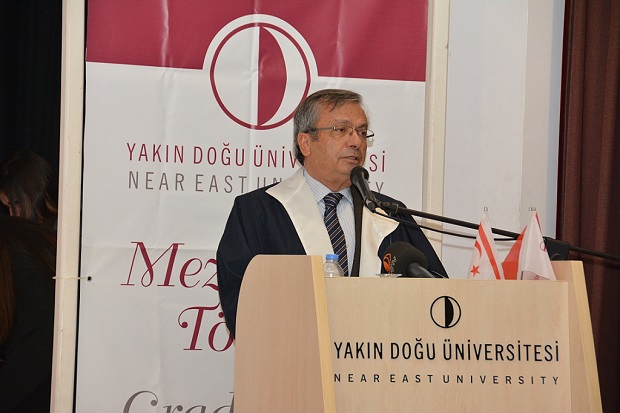 In the line with its fundamental objectives, the Faculty of Arts and Sciences adopts quality education and has set it as its goal to offer every opportunity that the students need for a quality education and a comfortable education life.
According to the press release issued by the Directorate of Press and Public Relations of Near East University, Dean of Faculty of Arts and Sciences Prof. Dr. İlkay Salihoğlu delivered information regarding the faculty. "Science can be defined as the overall intellectual and practical activities encompassing the systematic study of the structure and behaviour of the physical and natural world through observation and experiment. Carrying out activities in the line with this definition, the Faculty of Arts and Sciences does what is necessary for generating scientific outcomes and expressing them accurately in our native language Turkish and in English, which is considered as the universal language.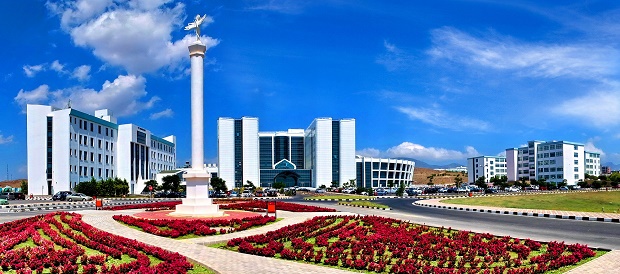 Our faculty began its educational life with the Department of English Language and Literature within the same year that the university was founded. Upon the approval of the Council of Higher Education of Turkey, the Department of Turkish Language and Literature and the Department of Psychology came into service in 1994. As a result of opening the Department of Mathematics in 2005-2006, the Department of Translation and Interpretation in 2009-2010 and the Department of History in 2013-2014, the departments that affiliated with the Faculty of Arts and Sciences reached to six in number. Molecular Biology and Genetics is an open-ended discipline of basic sciences with increasing importance in today's world. Considering this fact, we opened this department in 2014-2015 by carrying out necessary procedures and receiving YÖK's approval. The Department of Psychology and the Department of Molecular Biology and Genetics, in which the teaching medium is English, has begun to offer YÖDAK and YÖK approved programs in Turkish as well since the academic year 2014-2015. In the line with these developments, the academic staff of the faculty has continuously been strengthened with new and qualified members.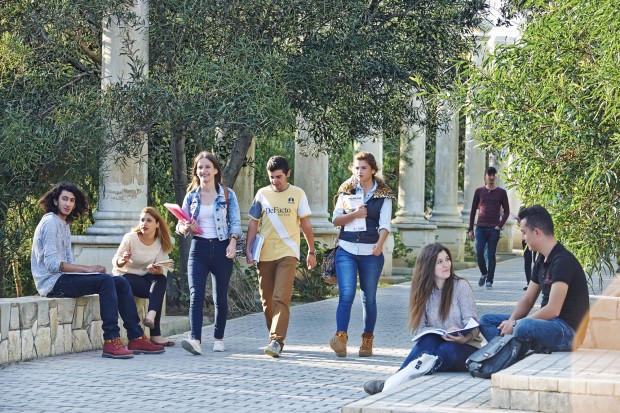 Considering the increasing demand of foreign students in NEU's programs that offered in Turkish, we have launched a successful education-training program within the body of the Faculty of Arts and Sciences. Since the academic year 2013-2014 we have been offering basic Turkish language program within the body of Near East University Faculty of Arts and Sciences Turkish Preparatory School. The program aims to equip the foreign students, who enrolled in undergraduate programs implemented in Turkish, with adequate knowledge and skills of Turkish language and enable them to follow the lectures without experiencing any difficulty in understanding. The basic Turkish language program also aims to teach Turkish to the foreign academic and administrative personnel, who are employed by Near East University and willing to learn Turkish, and to the foreigners living in Cyprus and willing to learn Turkish. Within the scope of its fundamental objectives, Faculty of Arts and Sciences Turkish Preparatory School aims to become a leading center by carrying out education, research, application and publication activities and guiding the current and future activities to be conducted in the relevant field.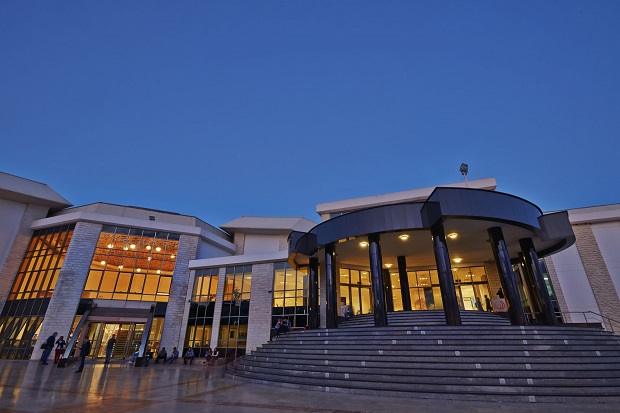 Turkish level of foreign students, who admitted to programs offered in Turkish, is determined with a "Proficiency Exam" held by Turkish Preparatory School. Students, who cannot pass the Turkish proficiency exam and whose language level is not considered sufficient, are placed into the preparatory classes according to their level of Turkish. Their level of Turkish is determined by a placement test given to them by Turkish Preparatory School. The curriculum of Turkish Preparatory school is implemented in two semesters; fall term and spring term, each of which lasts at least 16 weeks. Besides, intensive program is offered by Summer School in summer. Course content comprises grammar, reading-writing, reading-understanding, listening and speaking. Visual and auditory methods are implemented in accordance with the levels that specified by European language teaching standards. At the end of each semester, each student is given a certificate that demonstrates his/her level.
Each department of Near East University Faculty of Arts and Sciences is opened after a thorough planning phase. The best indication of this can be seen through the functions of the departments.
Department of Turkish Language and Literature, which started its educational life in the academic year 1994-1995, aims to provide high quality education and cultivate highly equipped and competent professionals capable to carry out all required activities regarding their field.
Since its establishment, Department of Turkish Language and Literature has been offering quality education and exerting intensive effort to provide all educational and social opportunities for the students. In accordance with Atatürk's saying: "Culture is the basis of the Republic of Turkey", the department mainly aims to bring up; individuals who have internalized their own literature and culture and capable to use their mother tongue perfectly.
Graduates of the Department of Turkish Language and Literature are employed as teachers by public or private schools affiliated with the Ministry of National Ministry. Moreover, they can be employed as journalists and copywriters. They also have opportunity to find work in the fields of TV, radio and in public relations.
The English Language and Literature Department and the Department of Translation and Interpretation have proven their quality by cultivating highly trained and qualified graduates who are on demand. Both departments have been audited and accredited by international accreditation bodies. EDEXEL status, which is the most prestigious accreditation status of quality in language education, has been awarded to both departments in recognition of their quality in education matching the standards specified by Pearson Edexcel.
The basic disciplines of social sciences that first come in mind are undoubtedly Psychology and Philosophy. In the world of today, the science of Psychology with its sub-branches offers service almost in all parts of social life. The main aim of the Department of Psychology is to bring up qualified and ardent individuals that equipped with contemporary professional knowledge and skills required to address the needs of hospitals, educational institutions, penitentiaries, industrial institutions, public consultancy centers, and other institutions offering services related to psychological issues.
Psychotherapy, test execution, research consultancy, personnel selection, internal communication and development, development of educational measuring instruments and similar psychological services are all among the services provided by psychologists. In this regard, health institutions, research centers, advertising and public relations units, education units of banks and other institutions, private research-development units, psychological consultancy centers, kindergartens, prisons, nursing homes, rehabilitation centers and similar facilities constitute the occupational fields that our graduates engaged in.
Mathematics is not merely an ingenious way of dealing with numbers, nor using the right formula for mathematical calculations. Even though there are many benefits of using graphing calculators and computer software, this should never be exaggerated. Most important of all, the applications mentioned above cannot be regarded as mathematics. Those, who aim to receive their undergraduate education at the Department of Mathematics, can stay focused on the target of becoming a mathematician if only they realize this fact. The main objective of the Department of Mathematics is to assist a person using mathematics to progress towards becoming an individual who understands the very essence of math.
In order to achieve an advanced academic career in their field and gain qualifications to establish a competitive edge over the others, the graduates of the Department of Mathematics can enroll in master and doctoral degree programs in their countries or in other overseas countries. Besides, they have opportunity to achieve an advanced career by receiving postgraduate education in other fields such as business management, economy, trading, banking, accountancy, computer engineering and computer programming,………
To improve students' awareness and competence regarding English and Turkish languages; to teach them all theories and techniques in order to equip them with qualifications and competence required for an efficient translation and interpretation, to equip them with comprehensive knowledge regarding cultures and institutions of both languages, to ensure institutional and critical knowledge accumulation in the field of translation, to equip them with knowledge and skills required for writing, reading, understanding and translating terminology and concepts concerned with literature, economy, law, social sciences, international relations, sciences, medicine, technical issues, media-communication and other daily issues, and to ensure the competency in basics of simultaneous conference interpreting is the main objective of the Department of Translation and Interpretation, which is one of the newest departments of our faculty. The students studying in this department are trained at a level that they can translate at least one more language other than English.
The Department of History, which is one of the newly-opened departments of our faculty, received YÖDAK and YÖK approvals in July and September, 2013 respectively and began its educational life in the academic year 2013-2014. While introducing the concepts and methods of history to the department students, the undergraduate program of the Department of History aims to equip the students with such comprehensive knowledge and skills that enable them to evaluate the modern world with a historical perspective. At the same time, the department is aimed at cultivating competent, self confident, critical thinking, socially and ethically sensitive and highly qualified teachers that equipped with solid qualifications and a strong commitment to the ideals of teaching profession. The geographical focus o the undergraduate program is composed of the social, economical, political, and cultural aspects of the Eastern Mediterranean history. Ottoman and Turkish History is the main axis of the program. Comparative approaches to the history of this region as well as to the history of Asia and Europe enrich the content of the undergraduate program offered by the Department of History.
The students studying at the Department of History are trained and graduated so as to actualize Atatürk's saying: "To write history is as important as to make history. It is an unchanging truth that if the historiographer is not faithful to the maker, then the unchanging truth comes to a confounding state for the mankind."
The graduates of the Department of History can be employed as academicians by universities after completing their master or doctoral degree programs. Besides, they can be employed as history teachers by public and private schools affiliated with Ministry of National Education after completing the pedagogical formation courses. Besides, they have opportunity to be employed by public institutions such as Ministry of Culture, General Directorate of Prime Ministry State Archives, TBMM Library, State Institute of Statistics, Directorate of History and Strategic Studies of Turkish General Staff, Directorate of Turkish Historical Institution, the Directorate of Atatürk Research Center, and the Directorate of Atatürk Culture Center.
Department of Molecular Biology and Genetics is one of the most rapidly advancing science disciplines of our century and it has been emerged in the line with the common developments of biochemistry, cell biology and genetics.
As a result of rapid developments in various disciplines in the line with the completion of Human Genome Project in 2003, Microbiology and Genetics has become an important progressive force in many sectors ranging from health to environment, agriculture, husbandry and energy.
In our globalizing world, Institutional cooperation, information exchange and sharing of information have a crucial role in science. In this regard, the Department of Molecular Biology and Genetics aims to provide the highest quality education in compliance with standards set by national and international bodies and cultivate first caliber researchers who are devoted to carry out studies in cooperation and exchange information for further innovative scientific studies.
The curriculum of the department covers the undergraduate program of Near East University Faculty of Medicine Molecular Biology and Genetics Department. The curriculum of the Department of Microbiology and Genetics is focused on cultivating highly qualified scientists capable to address the demands of our country and the world of science. Our Students are encouraged and motivated to conduct joint scientific studies with prestigious universities located in Europe, the US and in other countries.