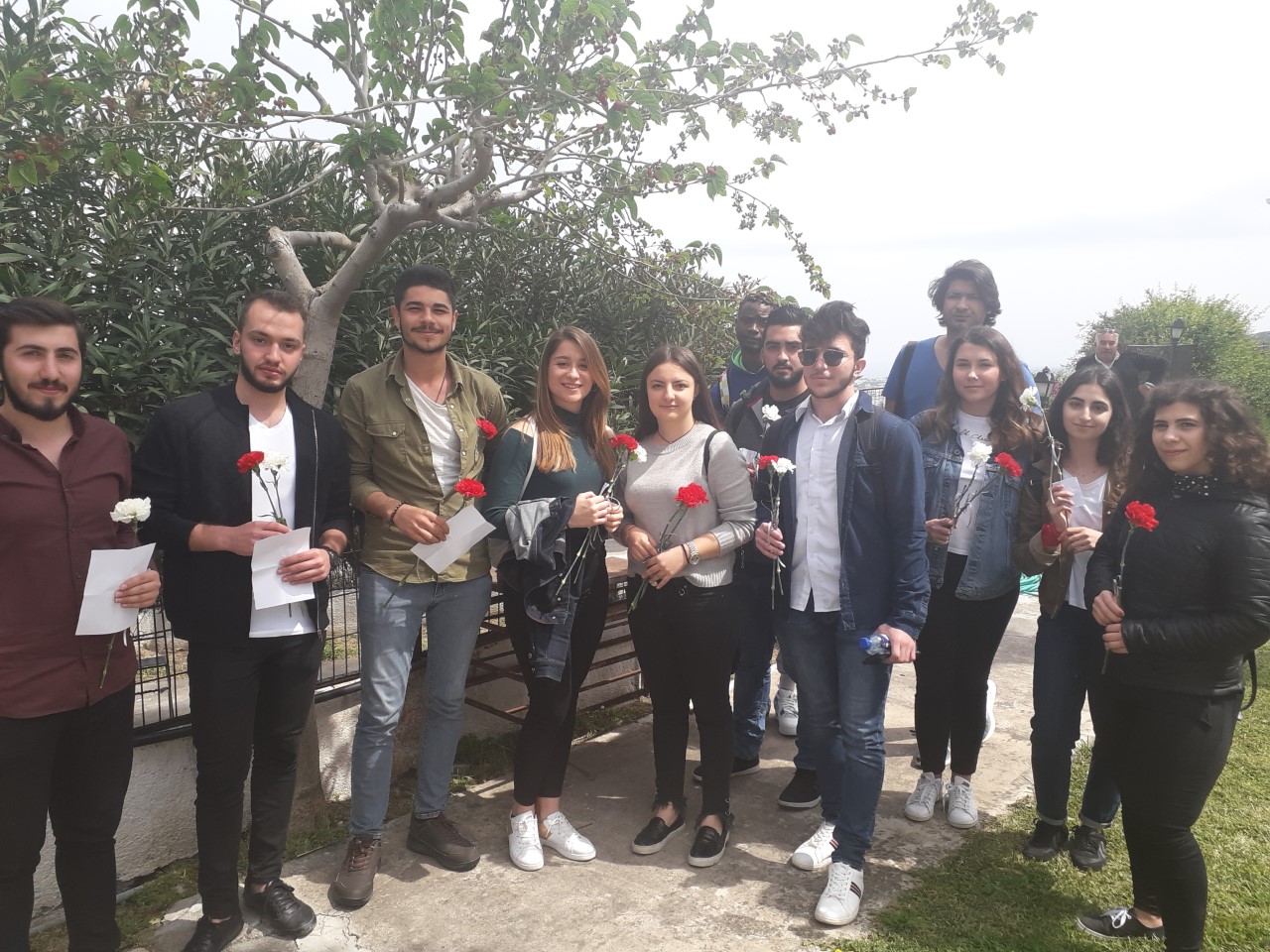 Near East University English Preparatory School Teachers and Students visited the Lapta Nursing Home in line with the motto "Make Happy Be Happy"…
According to the press information provided by the Near East University Press and Public Relations Department, within the framework of visiting the Lapta Nursing Home, the English Preparatory School lecturers' message to their students was not only the duty of the state to protect the elderly and consider them as if they are our own family, but it was a social responsibility task of everyone to undertake responsibility in this regard.
Emotional moments experienced during the visit to Lapta Nursing Home…
While the students and teachers made donations on behalf of the English Preparatory School's social responsibility coordinatorship of the Near East University English Preparatory School, they stated that they took into consideration the needs list of the Lapta Nursing Home and their assistance was made in this direction. Besides, the students had emotional moments by kissing the hands of the elderly and giving them flowers and the letters they had written.
The English Preparatory School teachers and students who expressed their great pleasure in this visit stated that the elders living in the Nursing House had no other expectations except love, interest, understanding and remembering.