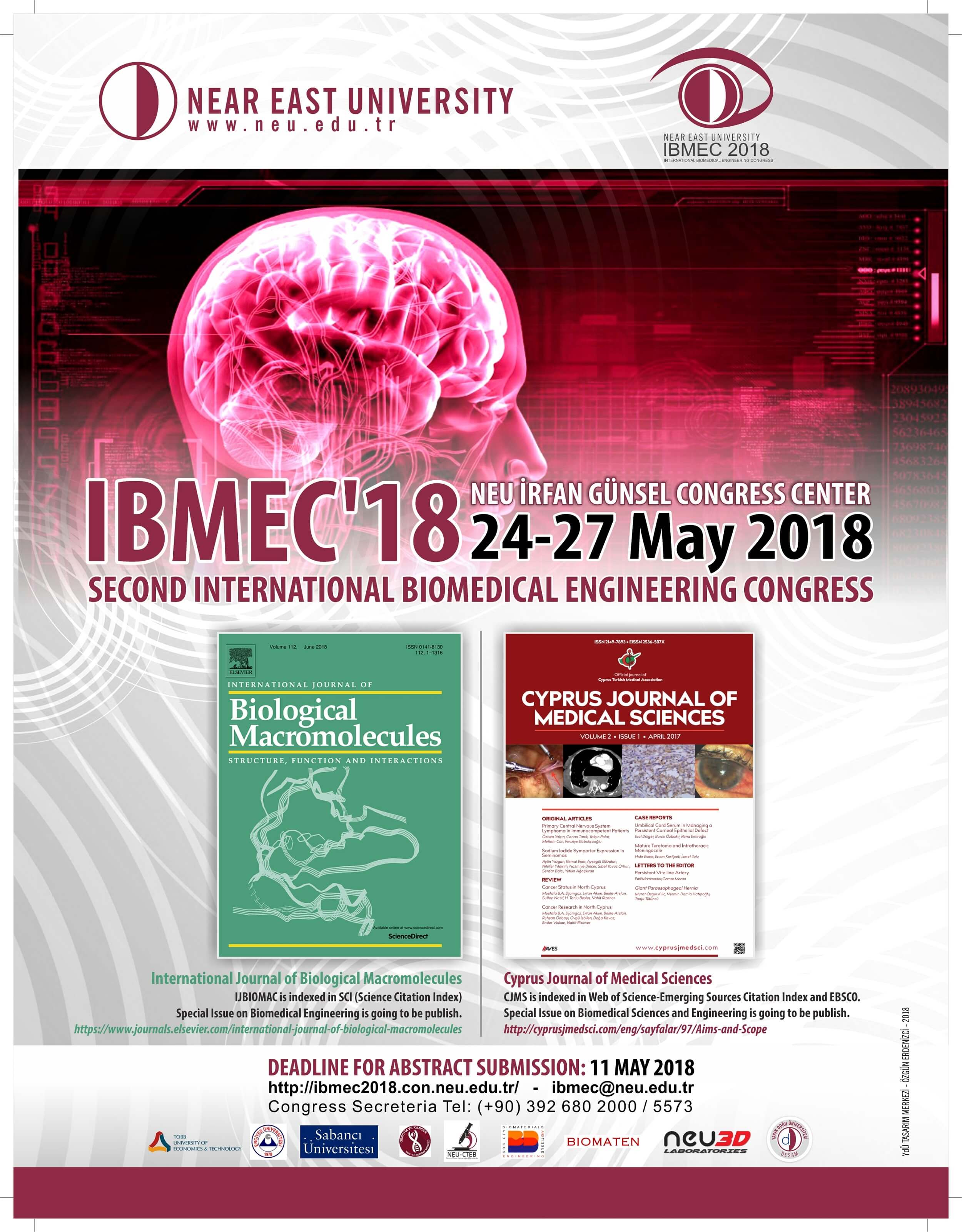 The second Biomedical Engineering Conference (IBMEC-2018) to be held at YDU-IRFAN GÜNSEL CONGRESS CENTER on 24-27 May will be supported by two scientific journals.
SCI "INTERNATIONAL JOURNAL OF BIOLOGICAL MACROMOLECULES-Special Issue supported by Biomedical Engineering (Elsevier Publication) will be evaluated by scientific committees involving independent reviewers and published.
EMERGING SCIENCE CITATION – "CYPRUS JOURNAL OF MEDICAL SCIENCES – Special Issue on Biomedical Sciences and Engineering (Aves Publication)". Full text work of participants will be published as SPECIAL ISSUE.
Your participation in the congress, where we emphasize the importance of scientific research as a NEAR EASTERN UNIVERSITY, will make us all proud.
On behalf of the organizing committee of IBMEC-2018, we welcome all of you in the field of Biomedical and hope do discuss the latest technological developments.
ABSTRACT DEADLINE: 11 MAY 2018
IBMEC-2018 Presidents
Assoc. Dr. Terin ADALI – NEAR EAST UNIVERSITY
Prof. Dr. Osman EROĞUL – TOBB ECONOMICS & TECHNOLOGY UNIVERSITY
Prof. Dr. Munis DÜNDAR – ERCIYES UNIVERSITY