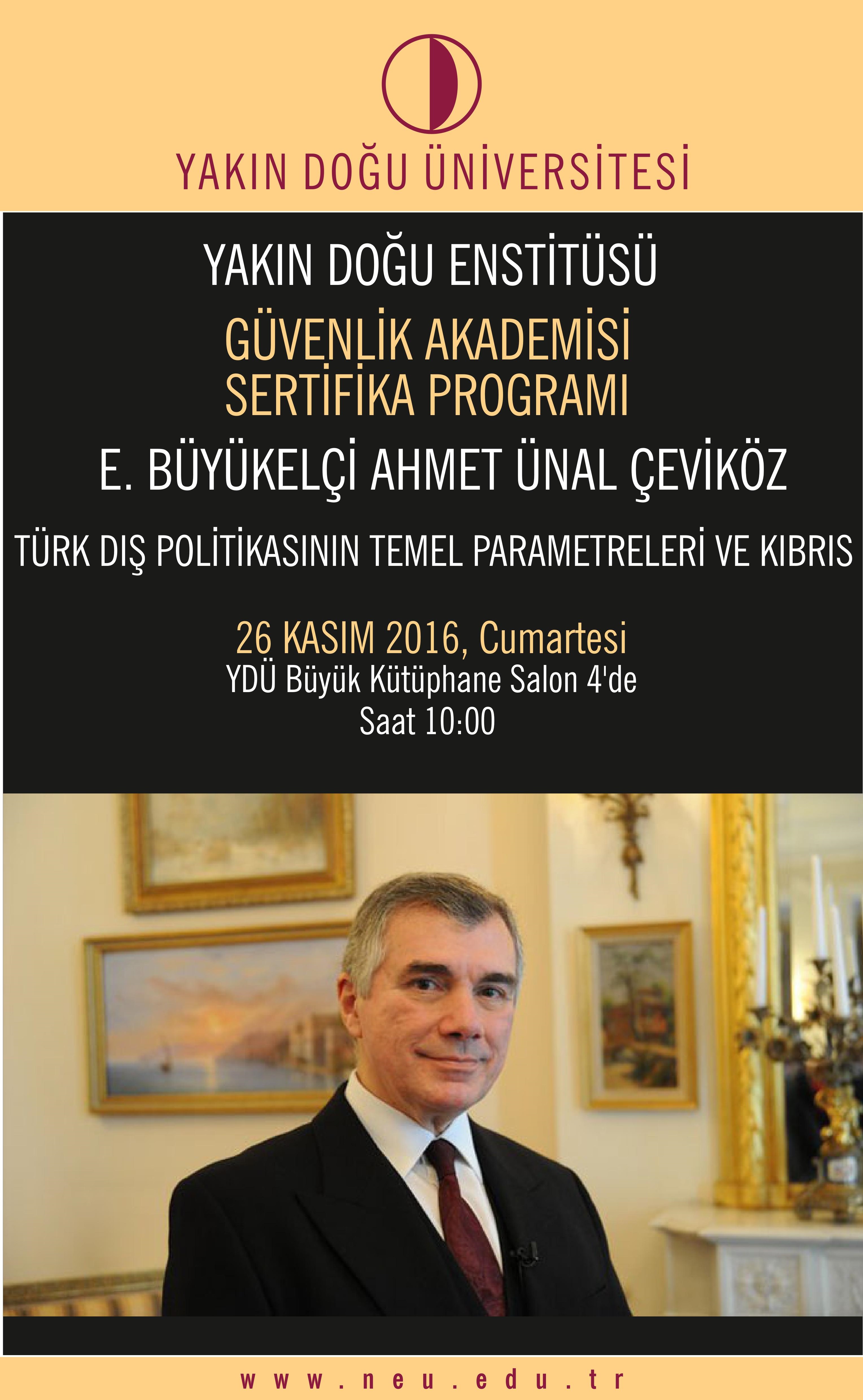 Retired Ambassador Ünal Çeviköz will evaluate the Cyprus issue and the security of Cyprus in the light of the basic parameters of Turkish foreign policy at the Second Security Academy held by the Near East Institute at Near East University. .
Retired Ambassador Ünal Çeviköz will meet with program participants in the Near Eastern University Security Academy certificate program of the Near East University. NEU Near East Institute NEI Director Assoc. Prof. Dr. Ambassador Umut Koldaş is directing the organization where the retired ambassador Ünal Ceviköz will give a seminar entitled "Basic Parameters of Turkish Foreign Policy and Cyprus", which will be delivered as part of the Institute's "Security Academy" certificate program on 26 November 2016.
The seminar will take place at the Grand Library Hall of Near East University 4 at 10.00.