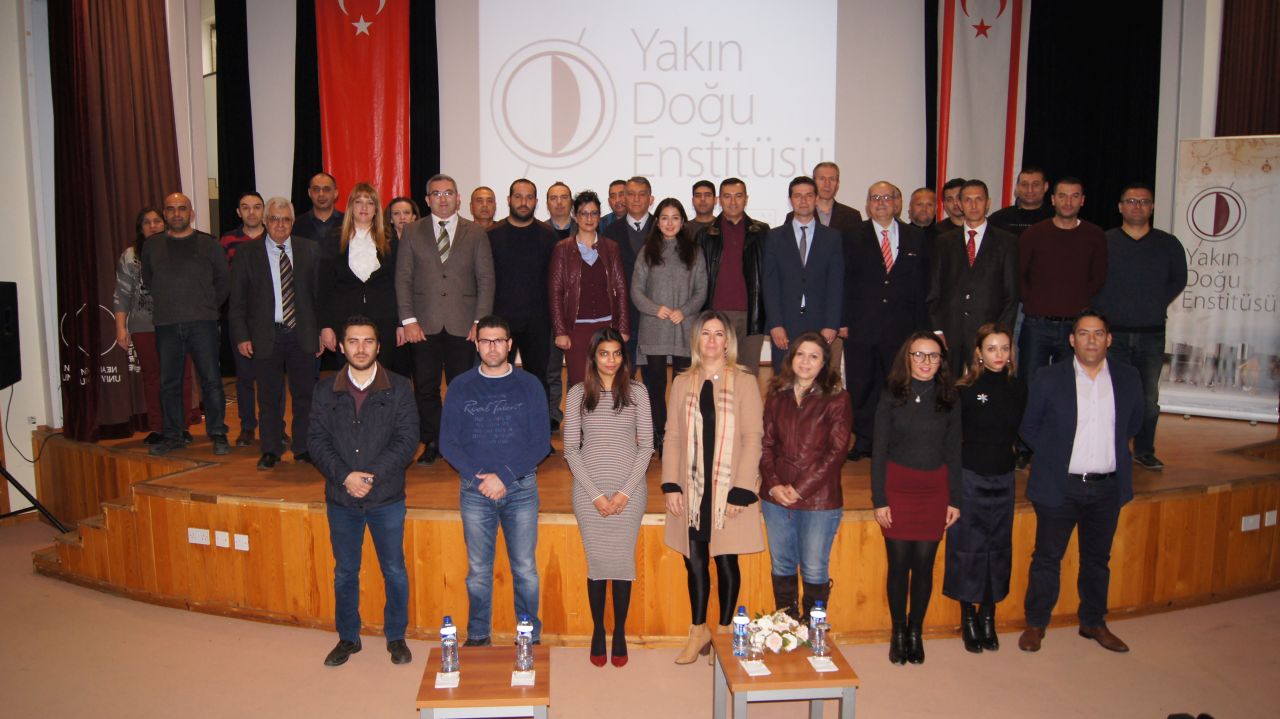 The participants of the 2nd Security Academy Certificate program received their certificates with a ceremony.
Organized by the Near East University-Near East Institute and executed by Near East Institute Director Assoc. Prof. Dr. Umut Koldaş and Ercan Çitlioğlu, Advisor of Near East Institute Strategic Studies Center, the 2nd Security Academy Certificate Program that lasted 12 weeks hosted many significant figures and field experts including academics, experts, bureaucrats, decision-makers and diplomats.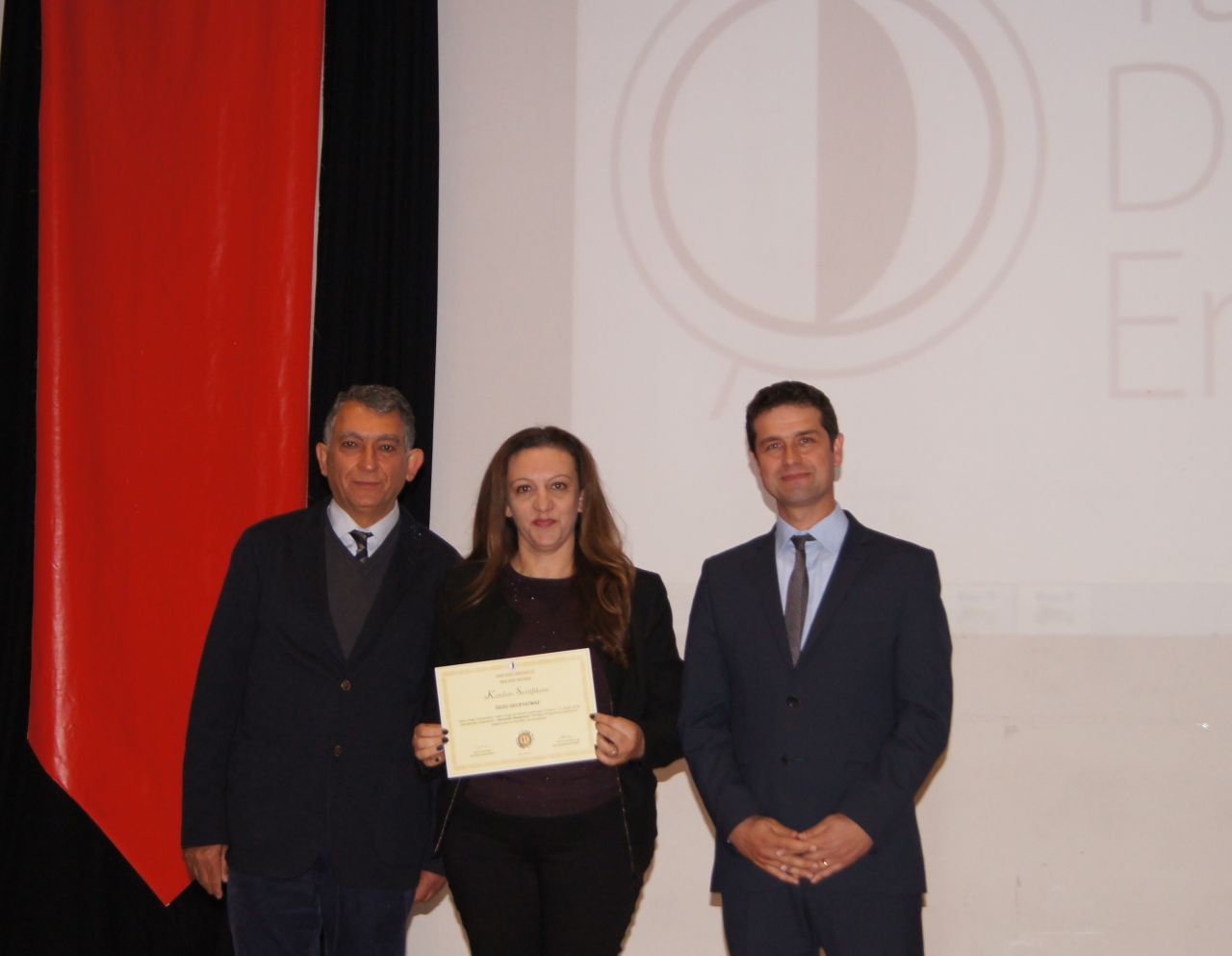 New Concepts and applications of security assessed in the light of presentations of experts
The program that lasted 8 weeks provided platform for academics, experts, bureaucrats, decision-makers and diplomats to provide contribution by offering their ideas, experiences and knowledge on different aspects of security regarding economy, military, politics, environment, energy, information and cyber environment.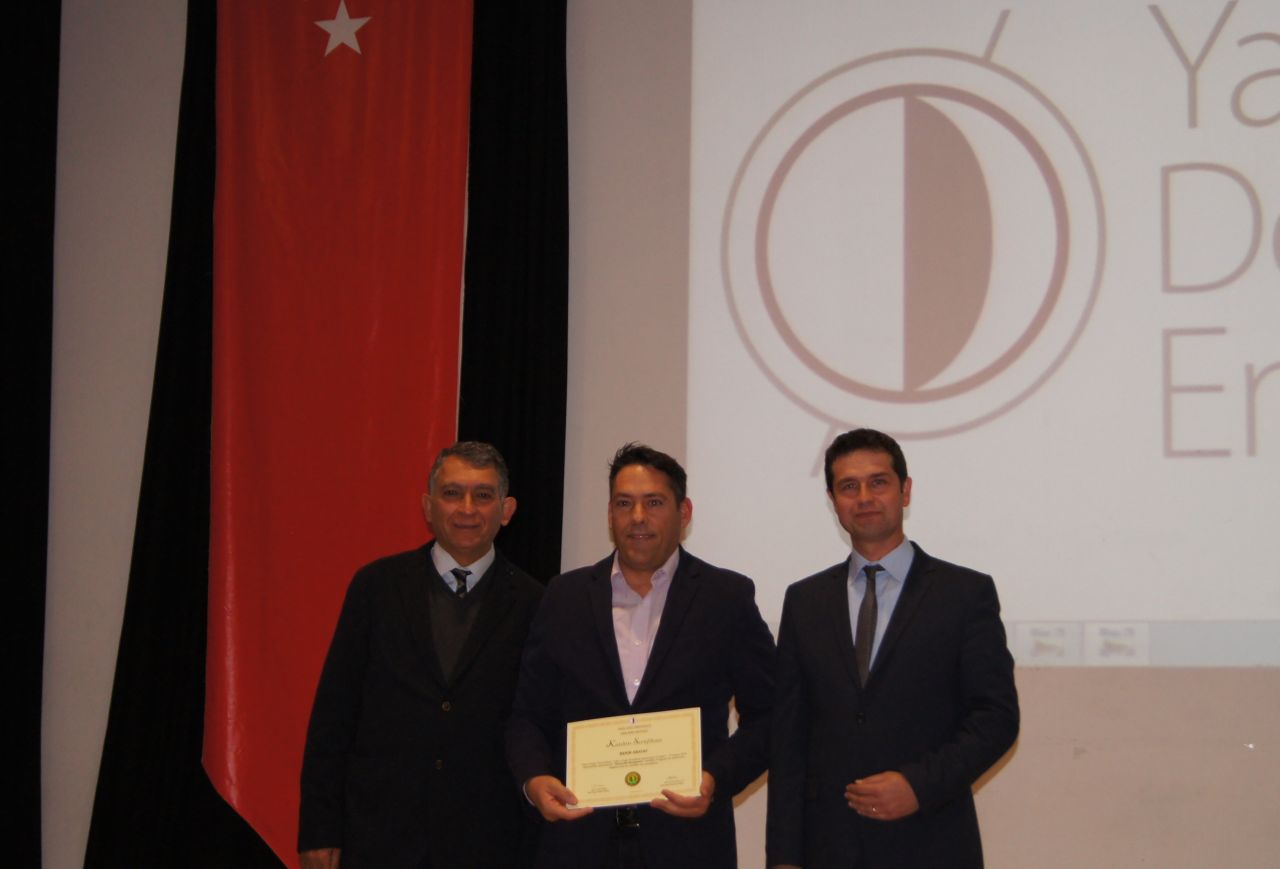 Throughout eight weeks participants had ample opportunity to attend lectures and discussed thoroughly a wide range of security issues under specific topics such as security concept and theories, changes and transformations in perception of security threats, potential security-relevant threats in TRNC, international organizations and security, Security policies of UN and UN Security Council, NATO's security policies, process analysis and intelligence, security and intelligence in the 21st century, visionary and strategic energy security, security in Middle-East associated with petroleum and natural gas supplies, the importance of the location of Turkey and Cyprus in terms of energy transfer, international crime and terrorist organizations, drug cartels, human trafficking and migration, mobilization of cyber power, cyber warfare, cyber security, e-government, cyber security infrastructure in TRNC, TRNC-Middle-East countries security relations, events in Iran-Syria-Iraq and their impacts on TRNC, new alliances in the Mediterranean and their reflections on socio-economic and socio-politic security of TRNC, changes and transformations in the geopolitical importance of Cyprus/TRNC due to new geopolitics of the Mediterranean, scenarios on solution/deadlock for Cyprus problem, economic security and TRNC's economic situation. In this context, the program brought a broad insight into regional and global security issues ranging in a wide spectrum.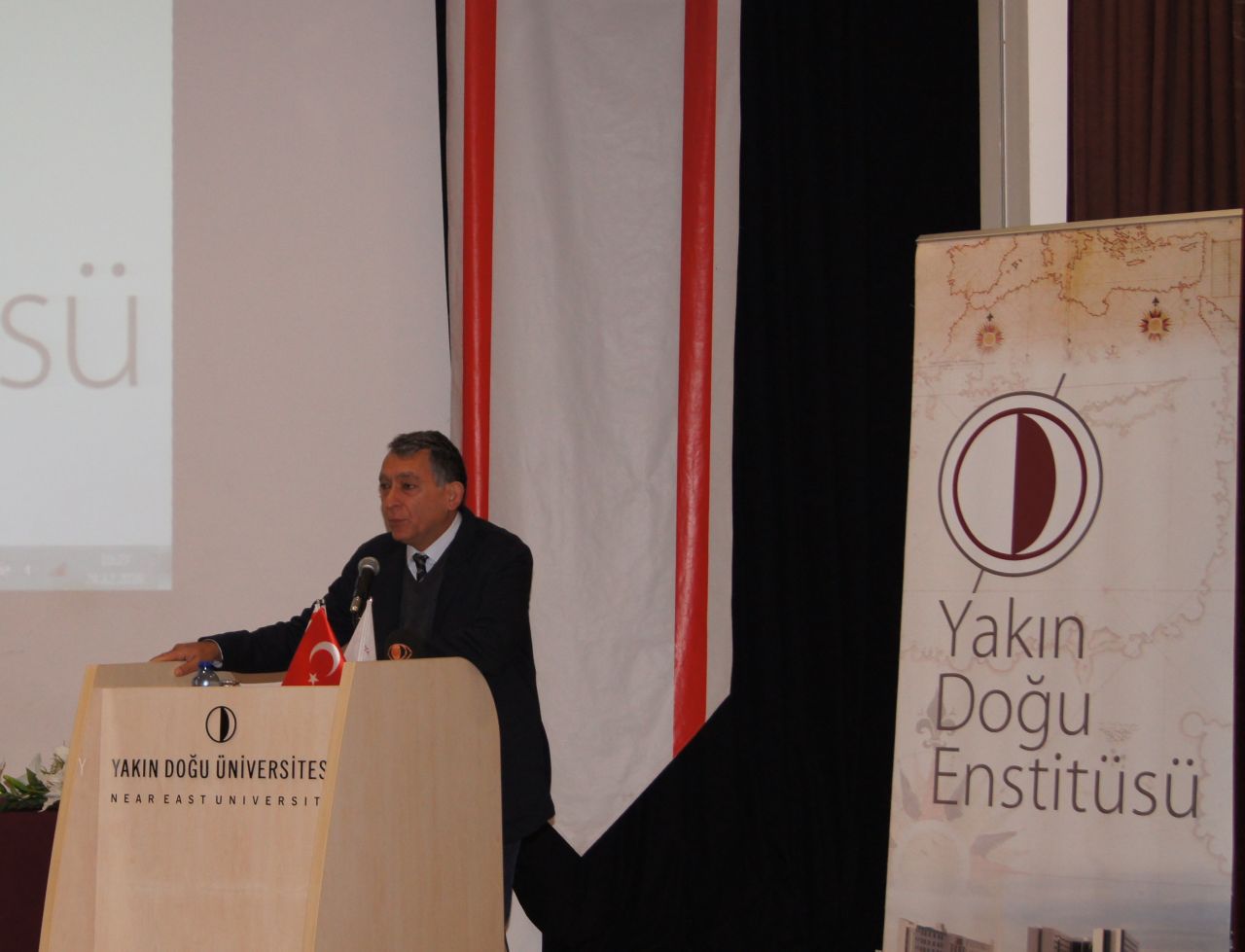 Bektaş: We have the responsibility of ensuring a safe and peaceful environment for our children
Touching upon the current security issues in our nearby geography, NEU Vice Rector Prof. Dr. Şenol Bektaş drew attention to the multidimensionality of security by referring the importance of the measures taken by Turkey to prevent and deter terrorism in the close geography as well as to secure its borders. "We have the responsibility of ensuring a secure environment for our children where they will live peacefully. We should never compromise our security. Within this frame, the Near East University-Near East Institute has created awareness through an eight day scheduled program where many notable speakers shared their ideas, experiences and knowledge on the issue. I would like to take this opportunity and extend my appreciations to everyone that contributed to the program" said he.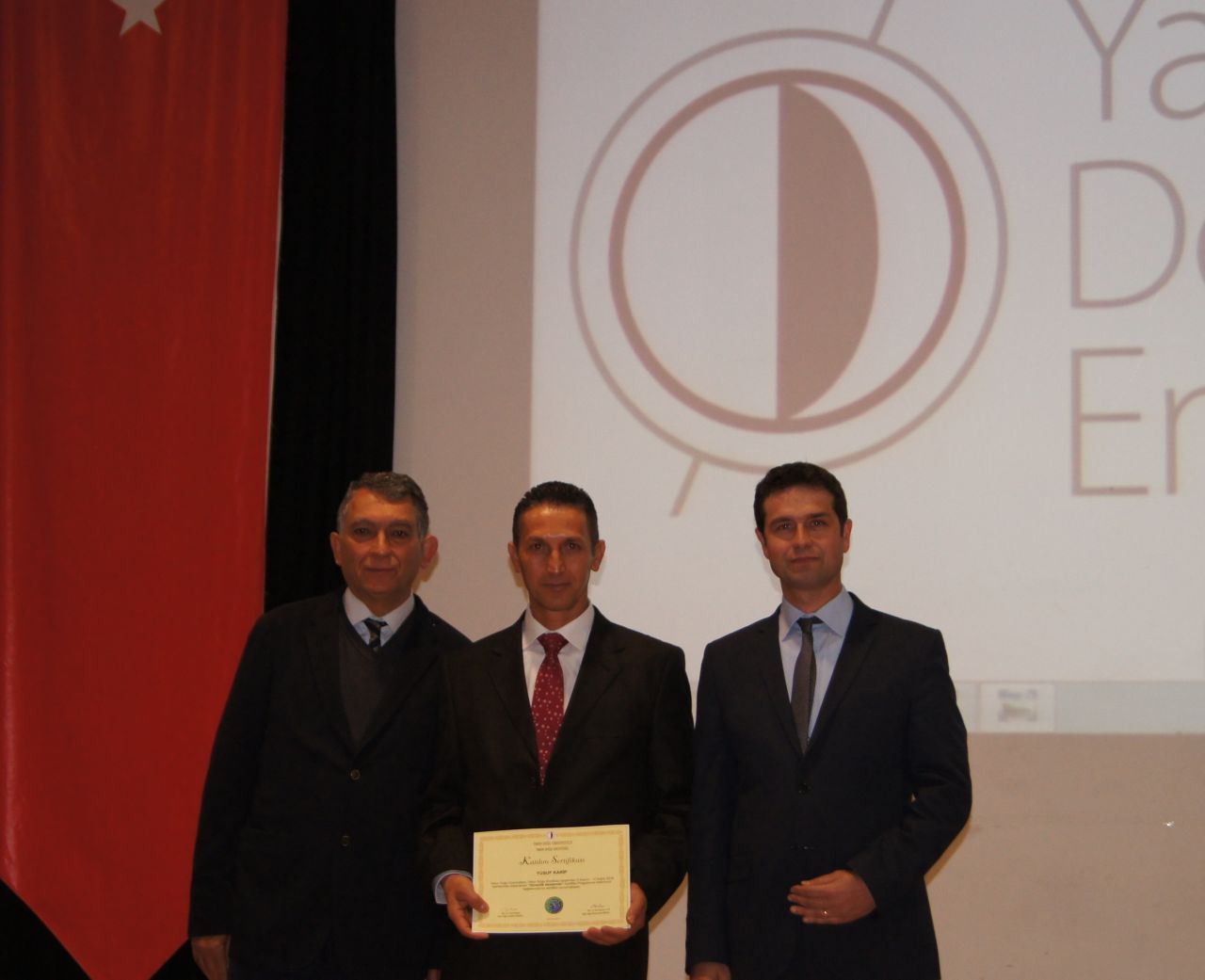 Koldaş: "In this new world disorder, our institutions should act by internalizing a constructive and multidimensional security approach
Delivering the final remarks of the ceremony, the Near East Institute Director Assoc. Prof. Dr. Umut Koldaş underlined the crucial role of generating constructive and multidimensional approaches in ensuring effective solutions for security issues. "In the new world order or disorder, it is useless to try to bring solutions to security issues by using conventional methods or implementing polices based on unilateral views. A constructive, restorative and transformative security approach and culture must be developed and extended throughout the world. Unless such a security culture develops in the military, political, social and economic spheres and unless it is internalized by all international, regional, national and sub-national institutions over the world, every region of the world will continue to be a conflict area. Our institutions should also act by internalizing such a constructive and multi-dimensional security approach" noted he.
Following the speeches, the participants who completed the Security Academy Certificate Program successfully received their certifications.