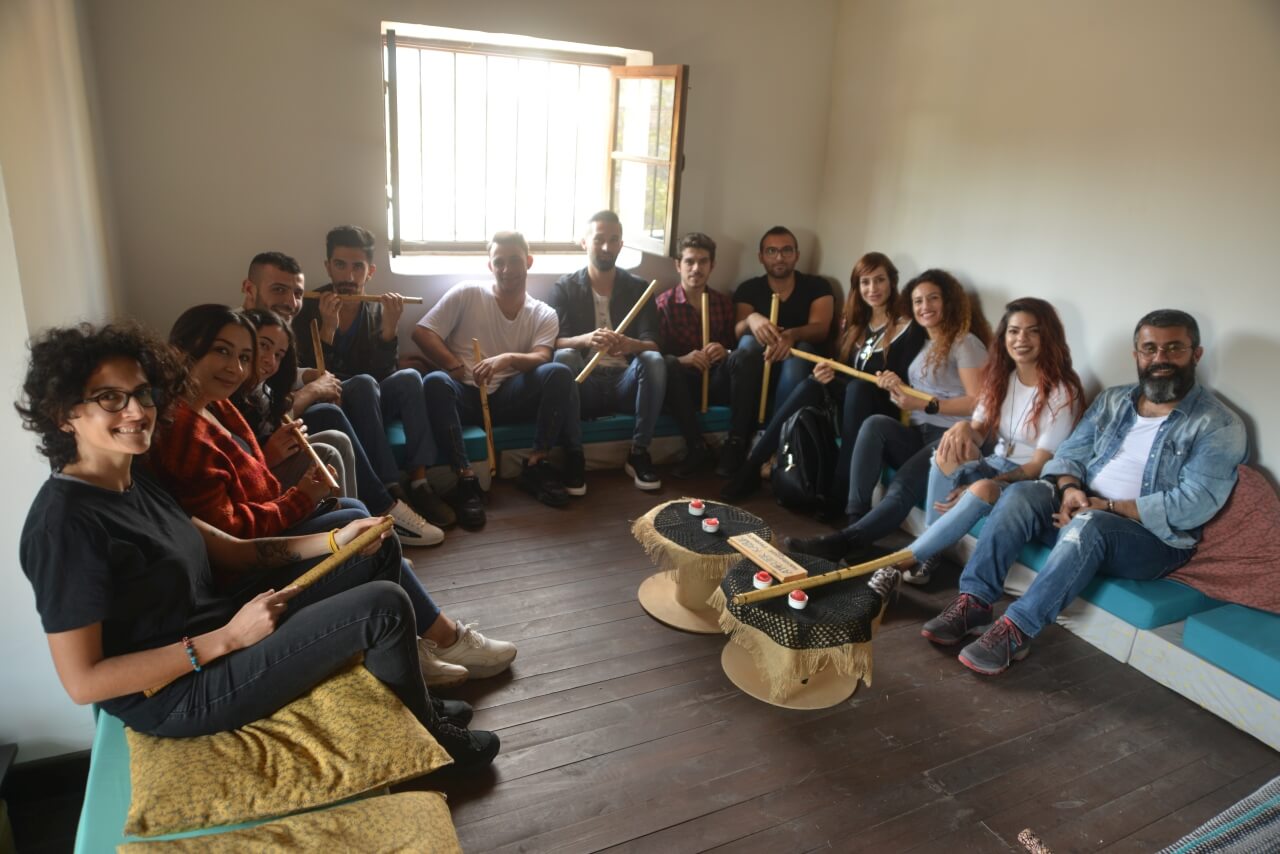 Near East University, Faculty of Communication, Department of Public Relations and Advertising students held a field trip to combine theory and practice at the Atelier Kabuk Production House making musical instruments.
At the field trip guided by the Head of Public Relations and Publicity Department, Assist. Prof. Dr. Nuran Öze, and accompanied by lecturer Ufuk Altunç, the students visited the Atelier Kabuk music shop located in the Municipal Bazaar (Bandabuliya) in Nicosia and examined handmade flutes and obtained information from Yena Hacışevki, Director of Kabuk, about how to communicate with music.
"We are trying to teach empathy, developing understanding, respect, discipline, concentration, and protection of personal space…"
Yena Hacışevki, director and owner of Atelier Kabuk, who gave information about the workshops, said that they make handmade flutes, each of them has a unique pattern and musical order, and they produce experimental flutes with various blowing styles as well as traditional flutes. Yeli Hacışevki shared the philosophy of combining handmade products and music and communication with the students in her business which has a decent and peaceful atmosphere.
Assist. Prof. Dr. Nuran Öze, regarding their educational field trip with the theme of "Communication and Music" to Atelier Kabuk, said that they enjoyed the field trip very much and learned while having fun, opened their horizons through the practical activity where the importance of eye contact and physical contact in interpersonal relations was reminded, the value of personal space, individuality, togetherness, and synchronization were examined, and that the impact in terms of re-establishing communication with music and nurturing relationships was incredible.