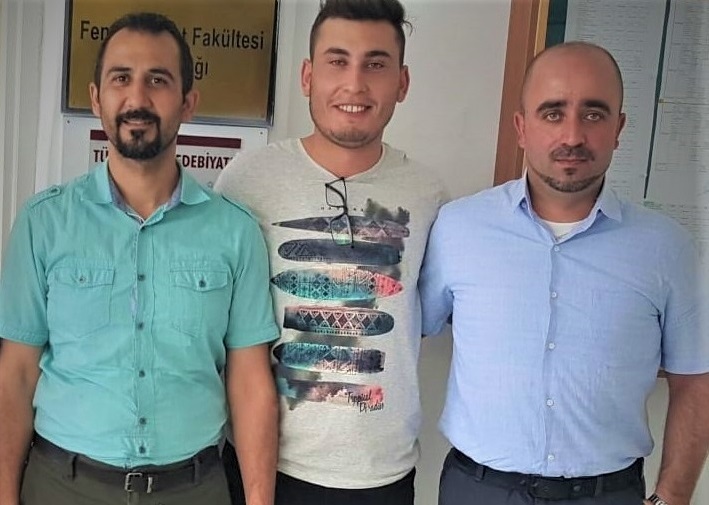 Having been authored by Assoc. Prof. Dr. Mustafa Yeniasır and Assoc. Prof. Dr. Burak Gökbulut, lecturers at Near East University, and by İsmail Tamer, a graduate from the Department of Turkish Language Teaching, the article titled "The Reflection of the 1974 Cyprus Peace Operation on Ahmet Gazioğlu's Novel titled Love and War in Cyprus" was published at the Journal of Faculty of Letters of Selcuk University which is scanned by national and international indexes such as ULAKBİM, MLA, Asos and Web of Science.
In the information given by the Press and Public Relations Directorate of Near East University, the dimensions of the brutal massacres carried out by the Greek and Greek administration reflected in the novel titled "Love and War in Cyprus", which was put forward as an important work that can be a source for the Turkish Cypriot literature, sociology and history, as well as depicting the incidents as a shame of humanity. The novel, which presents the time of Cyprus Turkish Peace Operation to its readers within the scope of the great love of Aral and her lover Tanya, contributes to the development of national consciousness among the Turkish Cypriots.
In the work, which depicted the actions of the Greeks in the mentioned years against the Turkish Cypriot people in full detail and reality within the scope of the lives of the main heroes Aral and Tanya, the reasons that led to the realization of the Turkish Peace Operation and the peace environment established immediately following the operation were evaluated objectively.
Cyprus Turkish Literature from 1955s attracted attention especially with works produced in the nationalist line...
In the article, which emphasized that Turkish Cypriot literature has attracted attention especially with the works produced in the nationalist line since 1955, it was mentioned that in these years, it was tried to keep national consciousness alive with works written by names such as Özker Yaşın, Urkiye Mine Balman, Oktay Öksüzoğlu, Süleyman Uluçamgil and Ahmet Gazioğlu.
Turkey presented to World a peace and democracy example...
In the article emphasizing that the Motherland Turkey realized the Peace Operation on the basis of rightful reasons, it was also told that the extremist policies of Greece and the Greek Cypriot administration based on chauvinist ideas such as Megalo Idea and ENOSIS caused extreme pressure on Turkish Cypriots and endangered their identity and existence, and that many Turks were slaughtered by the brutal actions created by these currents of thought.
The response of the Turkish nation to these inhumane massacres showed Greeks that the annexation of Cyprus with Greece was a hopeless dream. The novel depicted that the intervention of Turkey brought peace and democracy to the island and saved the presence of Turkish identity, and led to overthrow military junta in Greece and Cyprus and resulted in the establishment of a democratic government and, most importantly, establishment of the independent Turkish Republic of Northern Cyprus.