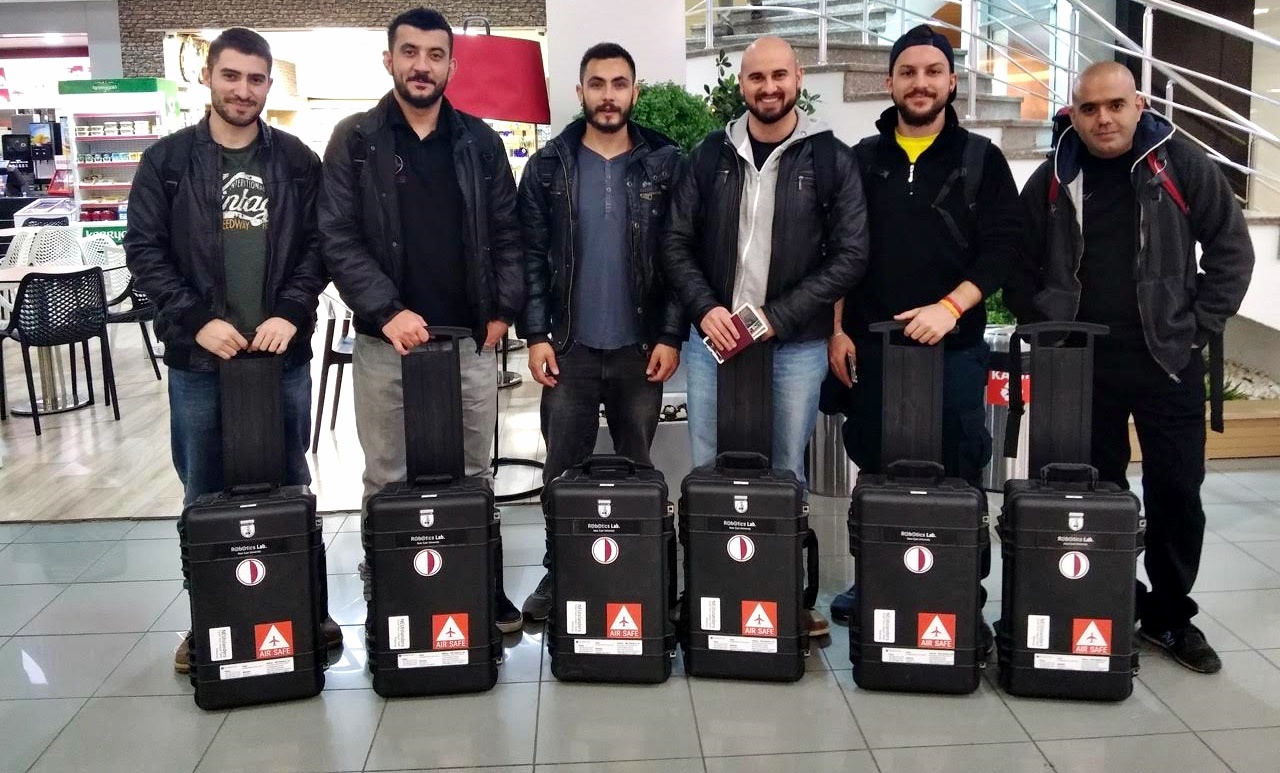 NEUIslanders Robotic Soccer Team will compete with European opponents before participating in World RoboCup to be held in Germany.
Prior to RoboCup 2016 in Germany, NEUIslanders, soccer playing robots that produced and developed in Near East University robotic laboratory has gone to Netherlands to compete with its European opponents at RoboCup European Tournament 2016. According to the Press release issued by the Directorate of Press and Public Relations Office of Near East University, NEU Robotic Soccer Team accelerated its practices after RoboCup 2015 that held in China. According to the press release, RoboCup 2016 will be held in Germany from 30 June to July 3 and prior to RoboCup 2016, NEUIslanders have gone to Netherlands to participate in RoboCup European Tournament which will be held in Eindhoven-Germany from 30 March till 3 April. During the tournament NEUIslanders will take the soccer pitch to compete with 2 teams from Germany and one team from Netherlands.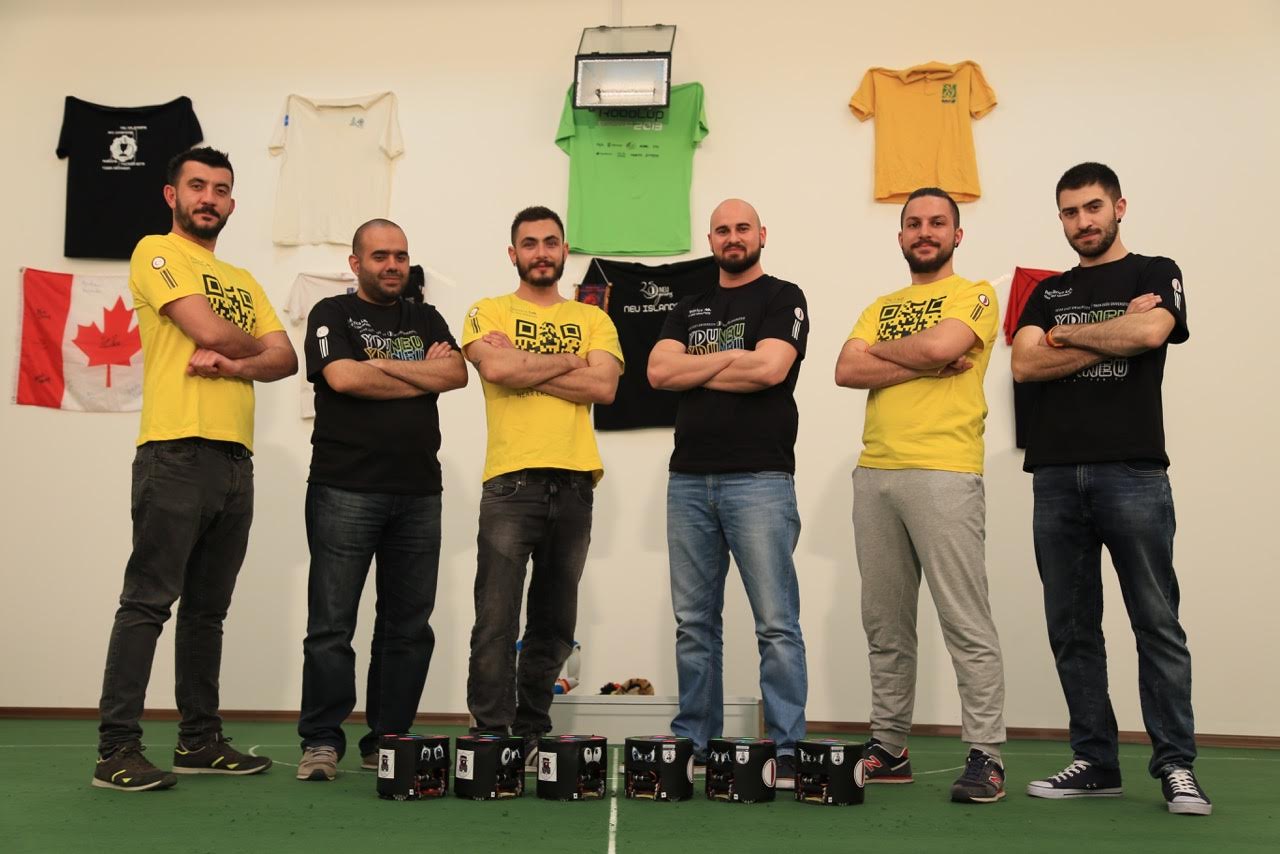 NEUIslanders Robotic Soccer Team has gone to the Netherlands with a team of six persons
NEUIslanders will participate in the tournament in the Netherlands with a team consisting of Nurullah Akkaya, Fatih Emrem, Seyhan Hüseyin, Berk Yılmaz, Murat Arslan and Görkem Say. NEUIslanders Robotic Soccer Team with its five year background is the youngest team of the tournament. Since it was launched and developed by R&D teams of NEU Innovation Center, Near East University Robotic Soccer Team has achieved to participate in all RoboCup competitions by meeting all qualification standards required for participation. NEUIslanders Robotic Soccer Team shows the success of improving its rates at each RoboCup competition.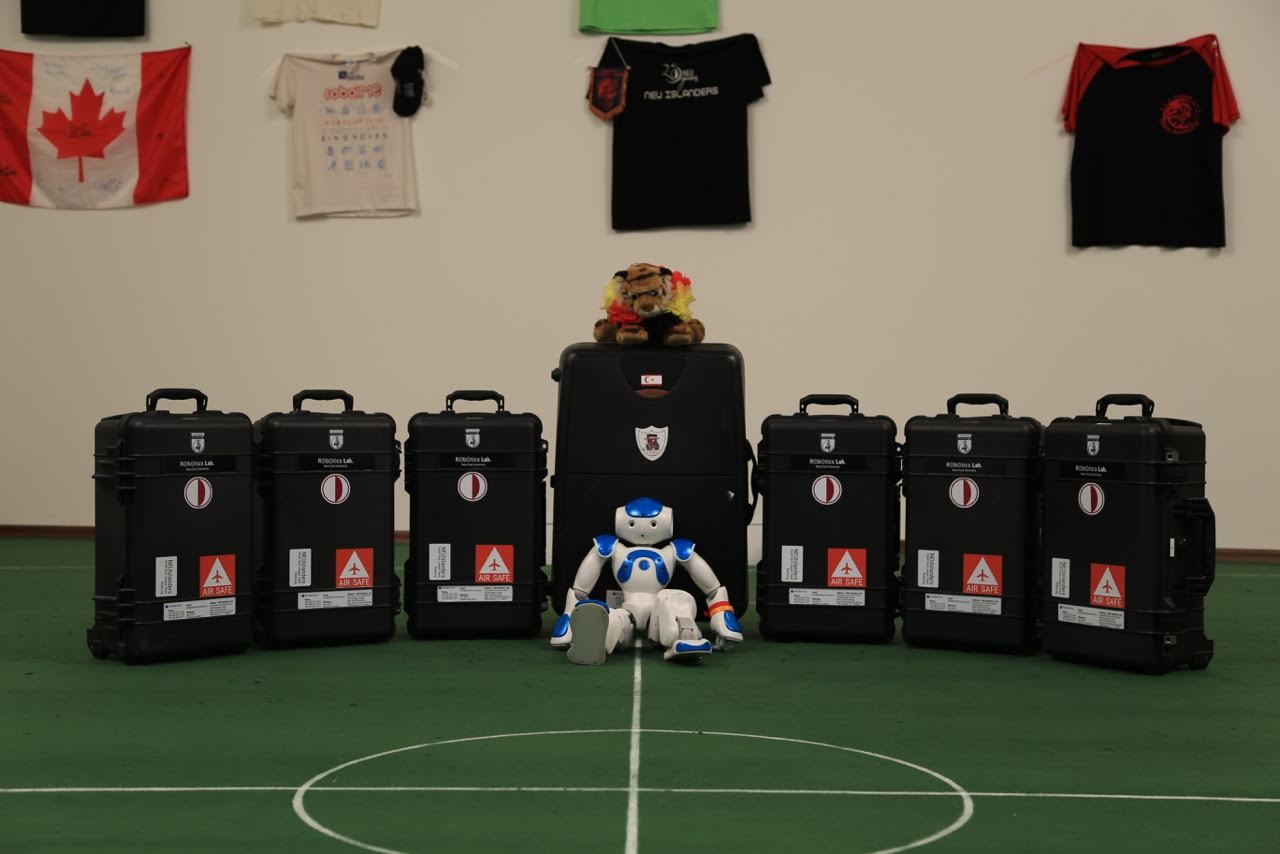 Touching upon the significant role of such tournaments in providing opportunities for them to compete with European teams and evaluating their position prior to RoboCup 2016, Team Captain Nurullah Akkaya stated that new members of the team would also find opportunity to adapt themselves to such robotic platforms.