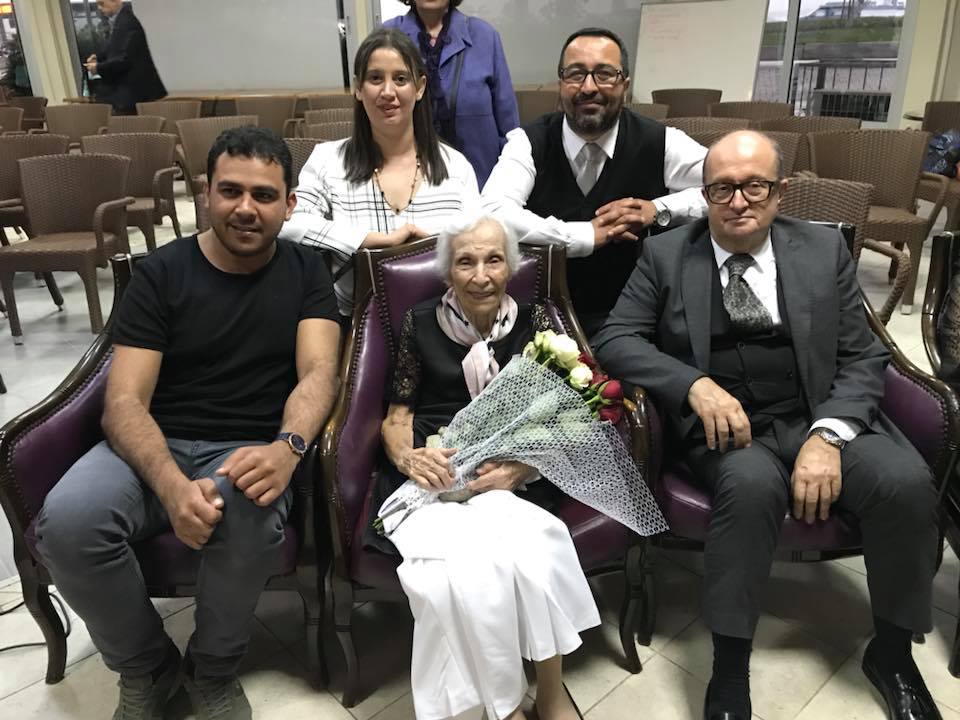 The documentary film produced by the Near East University Faculty of Communication and titled "The Last Woman of Word (Söz): Bedia Hanim", featuring the life of Bedia Okan Göreli, the first Turkish Cypriot female journalist, was screened in London with the participation of Prime Minister Tufan Erhürman.
According to the press information provided by the Near East University Press and Public Relations Department, the documentary film titled "The Last Woman of the Word: Bedia Hanim" was screened at the Yunus Emre Cultural Center with the organization of the embassy of the TRNC on 8 March to commemorate the International Women's Day. Emotional moments were experienced during the event to which Prime Minister Tufan Erhürman also attended.
After the screening, FIWAL and Council President Aysın Yılmaz, Enfield Municipal Assembly President Nesil Çalışkan and Prime Minister Tufan Erhürman made speeches.
Prime Minister Tufan Erhürman: "We have very successful women…"
Prime Minister Tufan Erhürman speaking about the difficulty of being a woman in Cyprus and the importance of the sisterhood, emphasized that we will be stronger provided that we ensure unity and communication.
Prime Minister Erhürman, stated that despite the gossiping issue in Cyprus as mentioned in the documentary, the tough struggle of women such as Bedia Okan in that period has continued in same spirit even today, despite all the difficulties encountered by our society.
A Turkish Cypriot who lives in the UK and the President of Enfield City Council Nesil Caliskan stated that the documentary highlighted the phenomenon of sisterhood and that with this spirit women can overcome many difficulties in solidarity. The TRNC London Representative Oya Tuncalı underlined in her speech the importance of documentary, and thanked Assoc. Prof. Dr. Fevzi Kasap, Head of Department of Radio, TV and Cinema, for his dedicated efforts.