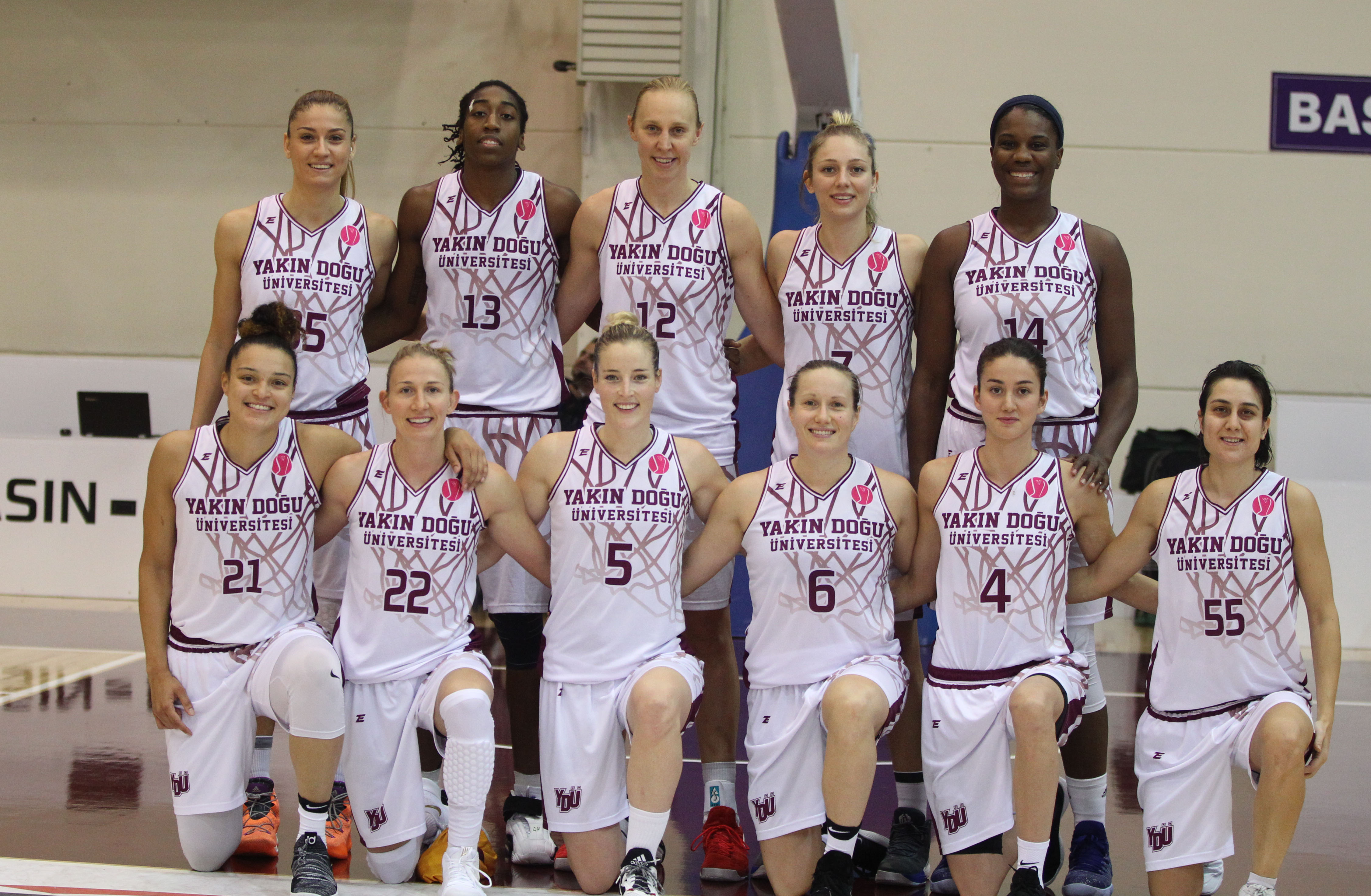 Competing in FIBA EuroLeague Group B, the Women's Basketball Team of Near East University will host Polish Wisla CANPACK on game-day five.
According to the info released by the Near East University Sports Club, Near East University Women's Basketball Team will face Wisla CANPACK on Wednesday 22 November 2017 at 17:30 (GMT+2) at Caferağa Sport Saloon. The match will be broadcasted live on BRT1 HD and www.fiba.com. With three wins and seven points, Near East University leads Group B while Wisla CANPACK ranks the eighth place with four points.
Zafer Kalaycıoğlu: "With full concentration, we will fight in the best way….."
Underlining that it would be a challenging game, Near East University Women's Basketball Team Head Coach Zafer Kalaycıoğlu stated that they would fight with all their might to win the match.
"Wisla CANPACK is definitely a team that we have to take into consideration. CANPACK couldn't win a game in Group B yet. However, the team lost these matches with 2-3 point differences. This is one of the important home games that we have to win to continue our journey in FIBA EuroLeague. In this aspect, we will fight in the best way with full concentration from the beginning to the end of game. Maurita Reid, the point guard of our opponent, means everything for her team. Our player Quanitra Hollingsworth can't play today due to her injury. We have completed our preparations and we are waiting for the match time" said he.