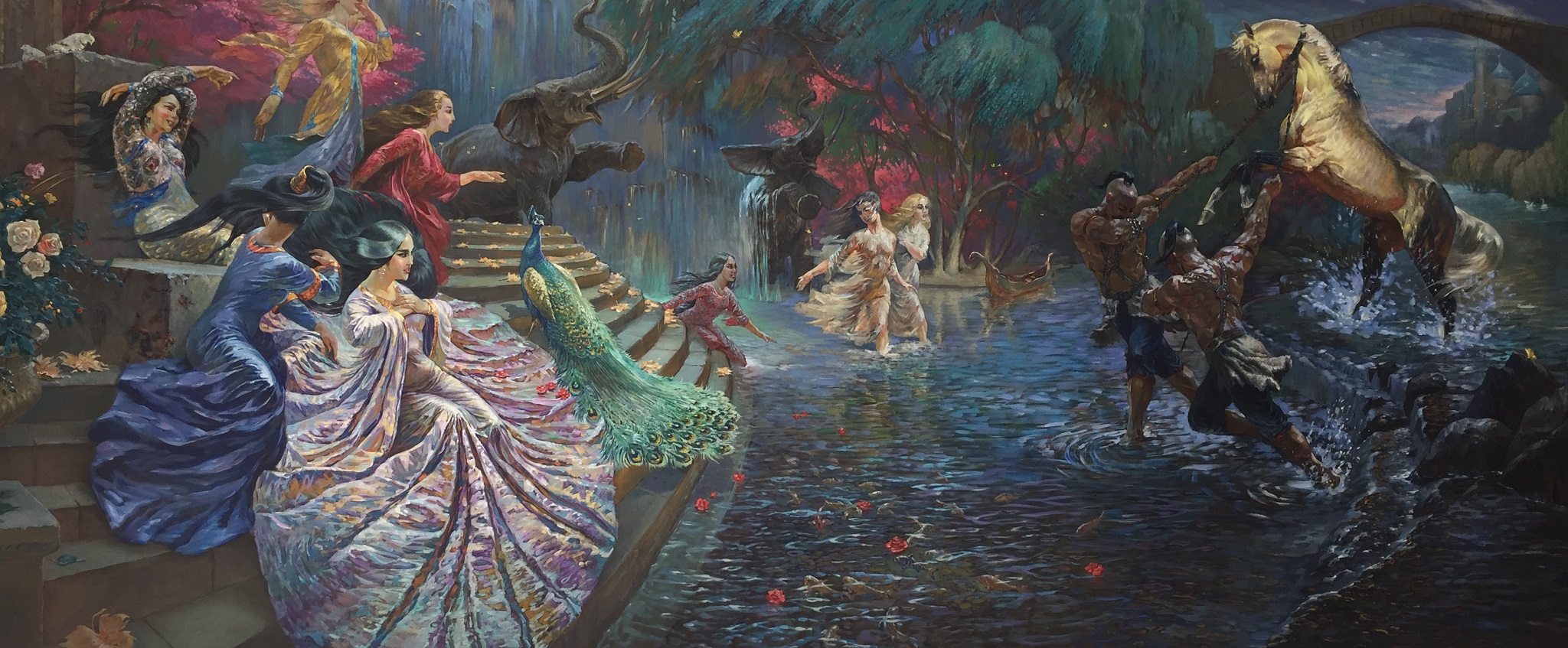 The exhibition consisting of 47 artworks in total made by 5 Kazakh artists and Yagshymyrat Kerimov from Turkmenistan will be opened by the Minister of National Education and Culture Nazım Çavuşoğlu.
According to the press information provided by the Press and Public Relations Directorate of the Near East University, Kazakhstan Artists Exhibition and Yagshymyrat Kerimov's Solo Painting Exhibition will be opened on Thursday, August 22, 2019 at 09.00 at the Near East University Atatürk Culture and Congress Center Art Center Exhibition Hall.
In the Artists of Kazakhstan exhibition, historical, monumental and decorative realistic works of art will be presented to the art-lovers at Yagshymyrat Kerimov's Personal Painting Exhibition.
Reality, History and Nature Themes will come to the forefront…
in the exhibition of Kazakhstan Artists the artist Madihan Kalmakhhanov will exhibit his works in realism and pop-art style, Omar Babazhanov will present his versatile works, Yernazar Abutalyp will depict realism and historic figures in his paintings and Daurenbek Beknazarov will will focus on avant-garde style, monumental and decorative art, and Kuandyk Baimukhanov will reflect realism and nature in his works.
12 artworks will be presented to the art lovers…
Yagshymyrat Kerimov from Turkmenistan was born in 1980 in Ashgabat. He graduated from the art school in Ashgabat in 1999 and from the Academy of Arts in Turkmenistan in 2005. In 2008, he became a member of the Union of Artists of Turkmenistan. His artworks take place in private collections in Ukraine, Uzbekistan and Europe. The artist was awarded a medal and diploma for his contributions to art.