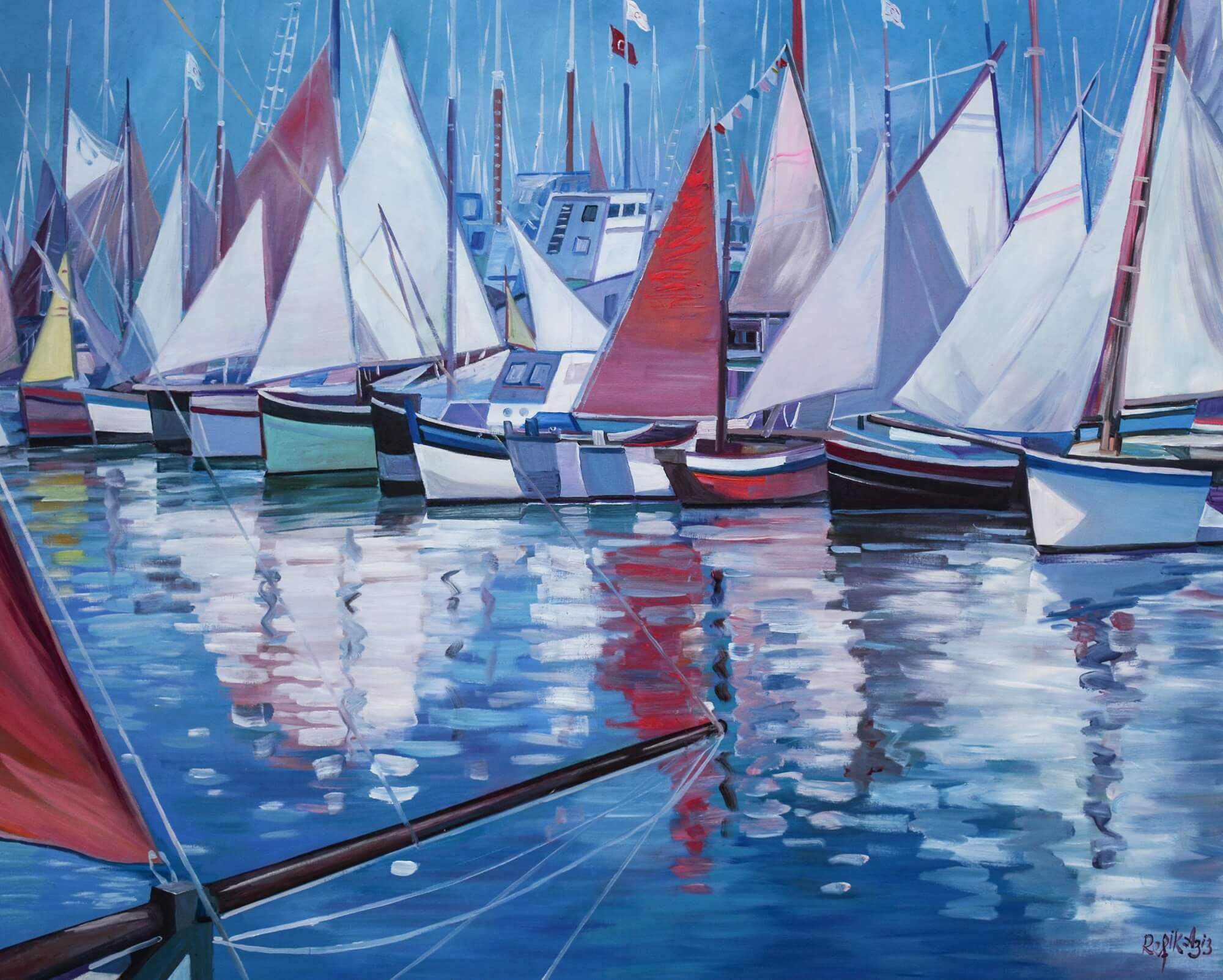 Established on Near East University campus and organising various culture and art events since the date of foundation, Cyprus Museum of Modern Arts is set to hold an exhibition involving 40 pieces of 14 Azerbaijani artists that will be opened with the attendancy of Minister of Tourism and Environment, Fikri Ağaoğlu.
According to the press release issued by the Directorate of Press and Public Relations of Near East University, the exhibition of Azerbaijani artists will be opened on Wednesday 13th February 2019 at 12:00 at Near East University Hospital Exhibition Hall. The pieces to be exhibited, consisting of oil paints and acrylic techniques, the pieces will later be as part of the Cyprus Museum of Modern Arts inventory.
The rare pieces of painters from Turkic Republics are present at the museum …
Cyprus Museum of Modern Arts, which is the first modern art museum, comprises a rich collection of rare pieces of painters from 14 Turkic Republics. Wide array of art pieces of artists from Turkey, Azerbaijan, Kazakhstan, Kirghizstan, Uzbekistan, Turkmenistan, Gagauzia, Tatarstan, Bashkortostan, Dagestan, Altai Republic, Tuva Republic and Halay Republic are available at the museum and following the exhibition of Kyrgyz Artists, the museum is now ready to bring the work of Azerbaijani artists to the art lovers.
The art collection of the Museum is becoming richer…
Cyprus Museum of Modern Art, which has unique and special art pieces, offers its visitors a wide spectrum in terms of Ecole, style and tone. Acrylic, oil paint, spray paint, air brush, mixed painting and drawing techniques are included in the table of the museum, wood-wood carving, marble-ceramic sculpture, clay sculpting, metal sculpture and handmade hunting knife construction stages are also exhibited. The museum adopts seeking new ways to comprehend our past and the present; alongside an aim to enrichen its collection of art pieces so as to preserve them and offer them to the vision of art lovers.