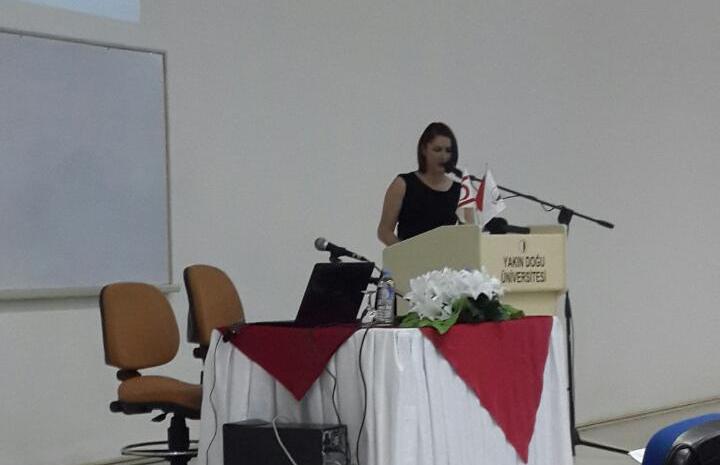 Organized by the Department of English Language Teaching within the frame of Scientific Research Methods, the second and third grade students' course, the 1st Undergraduate Day was held at Navy-Blue Hall.
According to the Press release issued by the Directorate of Press and Public Relations Office of Near East University, Asst. Prof. Dr. Çise Çavuşoğlu, Deputy Chairperson of the Department of English Language Teaching, delivered the opening speech of the event. In her opening remarks, she underlined the commitment of Near East University in encouraging research-oriented education in order to provide the students with opportunities to develop a cutting-edge career through approaches based on research and innovation. "Within the scope of this vision, we have organized this event to reflect not only our devotion to raise our students as the first caliber teachers of English but also the fact that we provide all opportunities to encourage them to be open to inquisitive and innovative approaches" said she.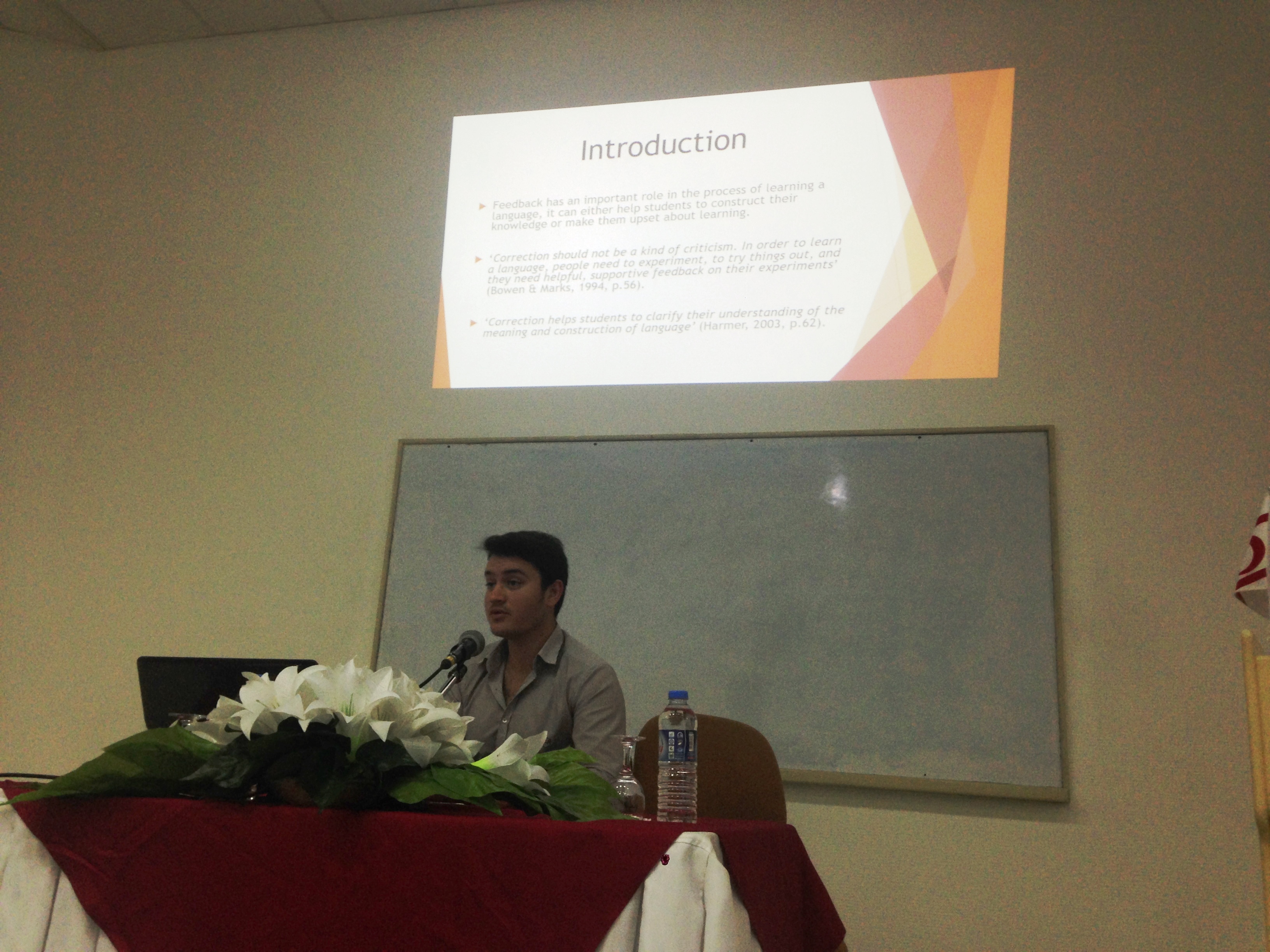 According to the info provided by the Department of English Teaching, the event, which was held for the first time this year, would be held in the coming years and the presentations would continue to be open to public in order to enable persons that involved in the field to benefit from research outcomes.