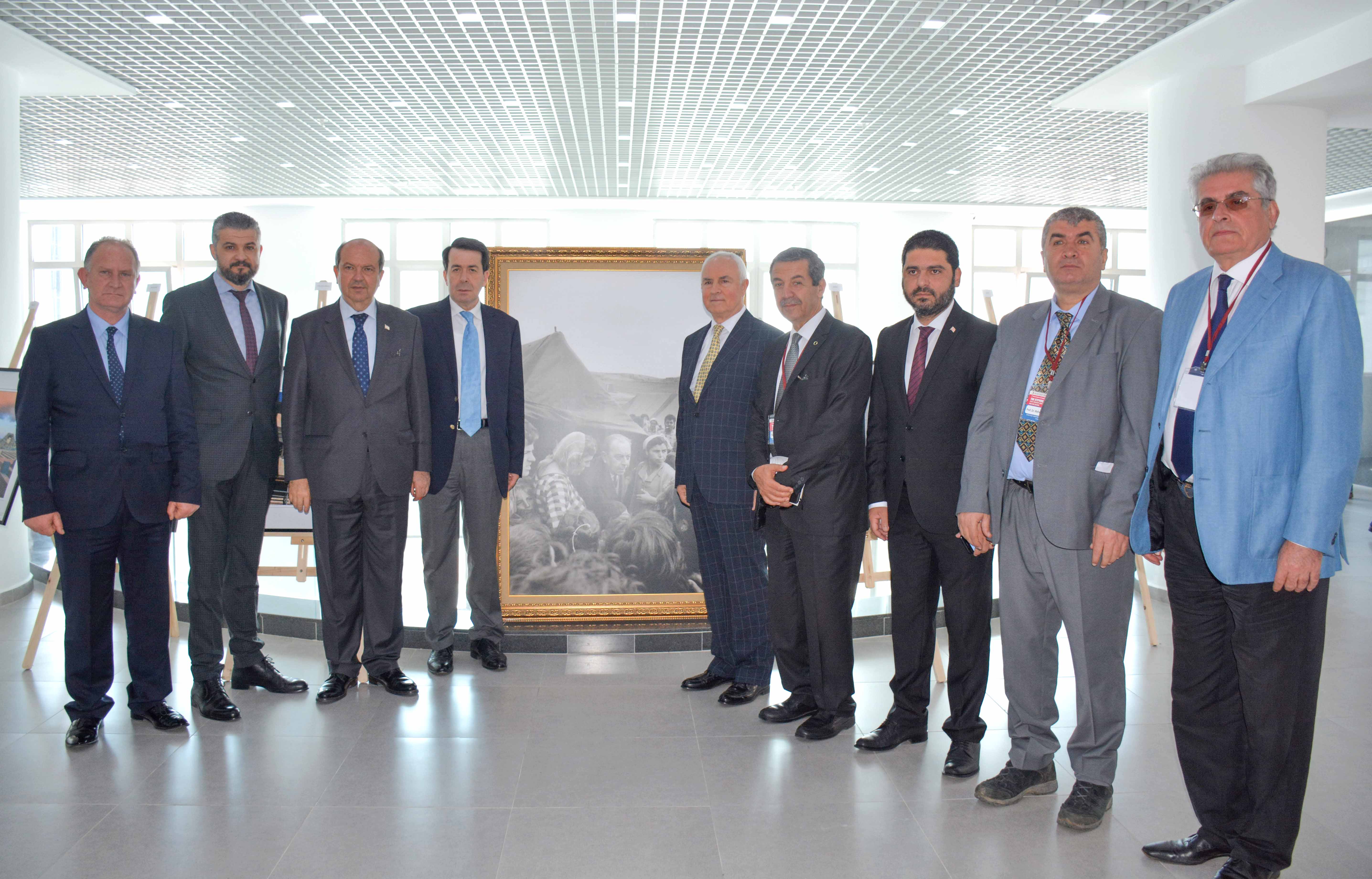 Ersin Tatar, the President of the National Unity Party, visited the Turkish Cypriot National Struggle Photography Competition Exhibition consisting of 190 photographs of 50 artists.
According to the Press and Public Relations Directorate of Near East University; UBP Chairman Ersin Tatar visited the photography exhibition focusing on Turkish Cypriot National Struggle in Cyprus which was organized by the Cyprus Turkish National History Museum. Chairman Tatar was accompanied by the UBP Lefke MP Aytaç Çaluda, former Minister of Foreign Affairs Tahsin Ertuğruloğlu, and Assist. Prof. Dr. Ahmet Savaşan…
Exhibition Depicts the Years of National Struggle with Pictures …
UBP Chairman Ersin Tatar said "We have seen photographs that really affect us at the Turkish Cypriot National Struggle Exhibition. In this important exhibition where many people in our country have contributed with their photographs, we had the opportunity to see the historical facts of the Turkish Cypriot people and the historical facts of the Cyprus problem once again. This is a very meaningful exhibition. I congratulate those who have contributed".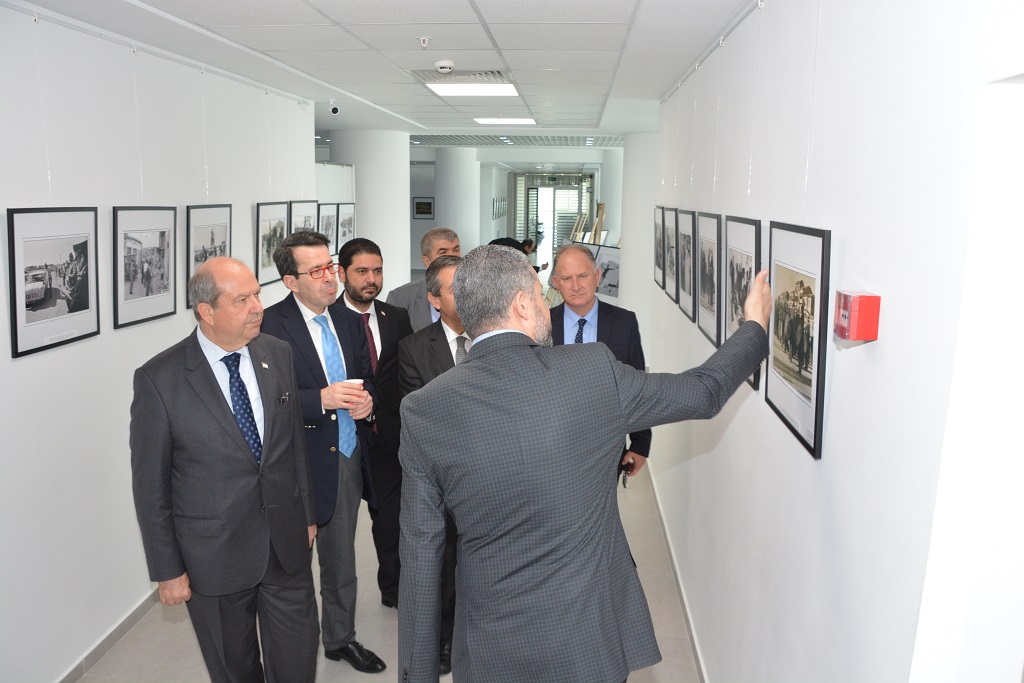 It is meaningful that the exhibition held at the same place with the conferences…
Ersin Tatar participating in the conference titled "The Conference on the vision of past, present and future of Cyprus" which was attended by Republic of Turkey Ministry of Foreign Affairs Bilateral Political Affairs and Maritime and Aviation Border Department Deputy Director Ambassador Cagatay Erciyes, TC Nicosia Ambassador Murat Başçeri, the officials of the Republic of Turkey Ministry of Foreign Affairs, military commanders, more than 50 academicians and politicians from Turkey and from various countries, diplomats, and politicians, pointed out that the exhibition of the Turkish Cypriot National Struggle taking place in the congress center where this conference was held was also meaningful.
We care about the results of the conference …
Ersin Tatar stated that the Near East University undertook important role by housing such a meaningful conference on subjects which had a very significant impact on the hydrocarbon resource issues in the Eastern Mediterranean and, in the recent period, the hosting of the discussion of alternative solution models for the solution of the Cyprus issue is another important point. Tatar pointed out the importance of discussing new ideas on the basis of scientific grounds.
Tatar visiting Dr. Suat İ. Günsel, the Founding Rector of Near East University, with his delegation were informed about the ongoing construction of the Cyprus Museum of Modern Arts and investments of Near East University in art.