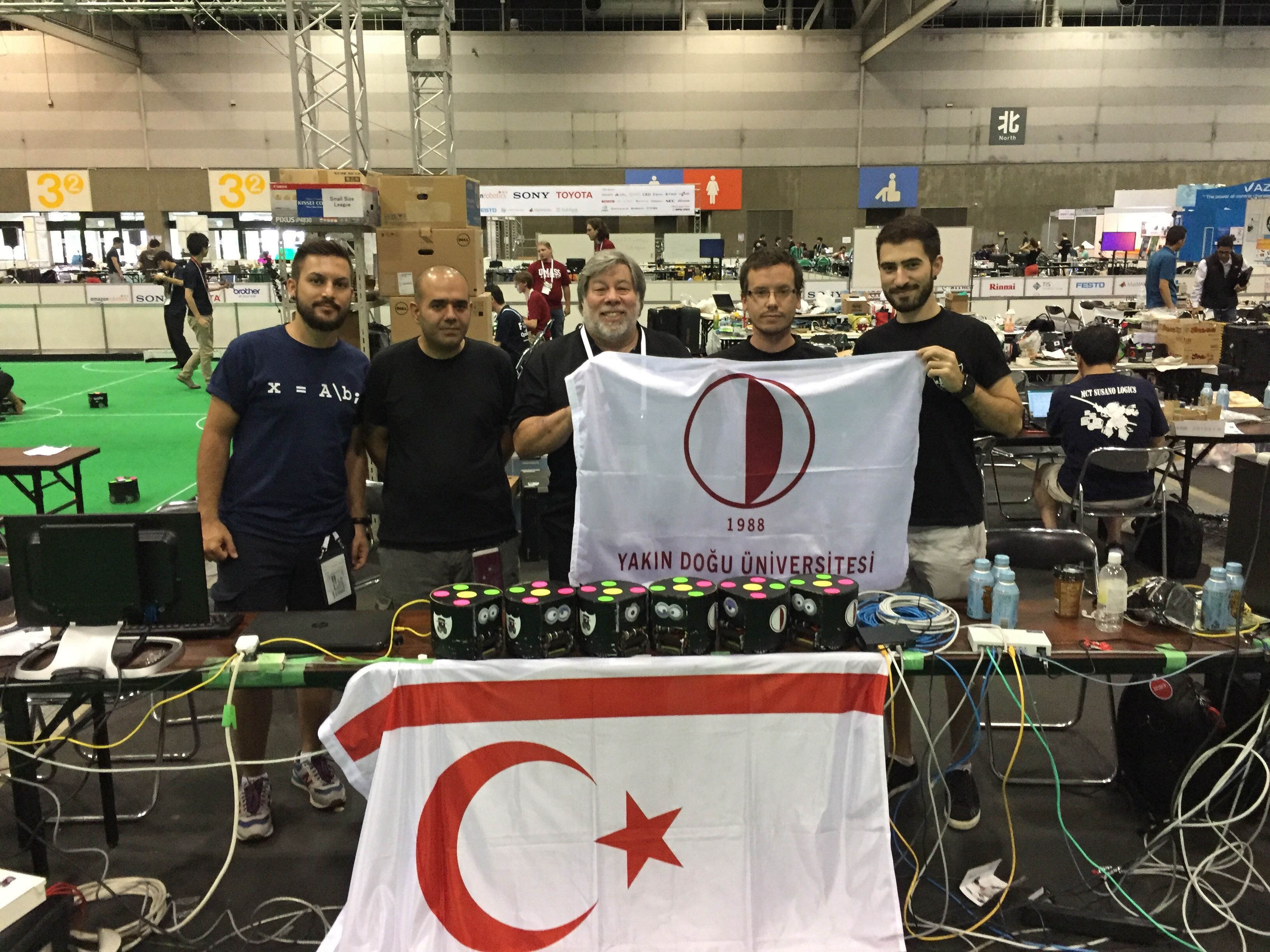 Apple co-founder Steve Woznak, also described as "super electronics engineer, came together with the NEUIslanders team in RoboCup, known as Robot Soccer World Cup that held in Japan this year.
According to the press release issued by the Directorate of Press and Public Relations Office of the Near East University, the team members of NEUIslanders provided Steve Wozniak with information concerning with NEUIslanders robots and the Near East University.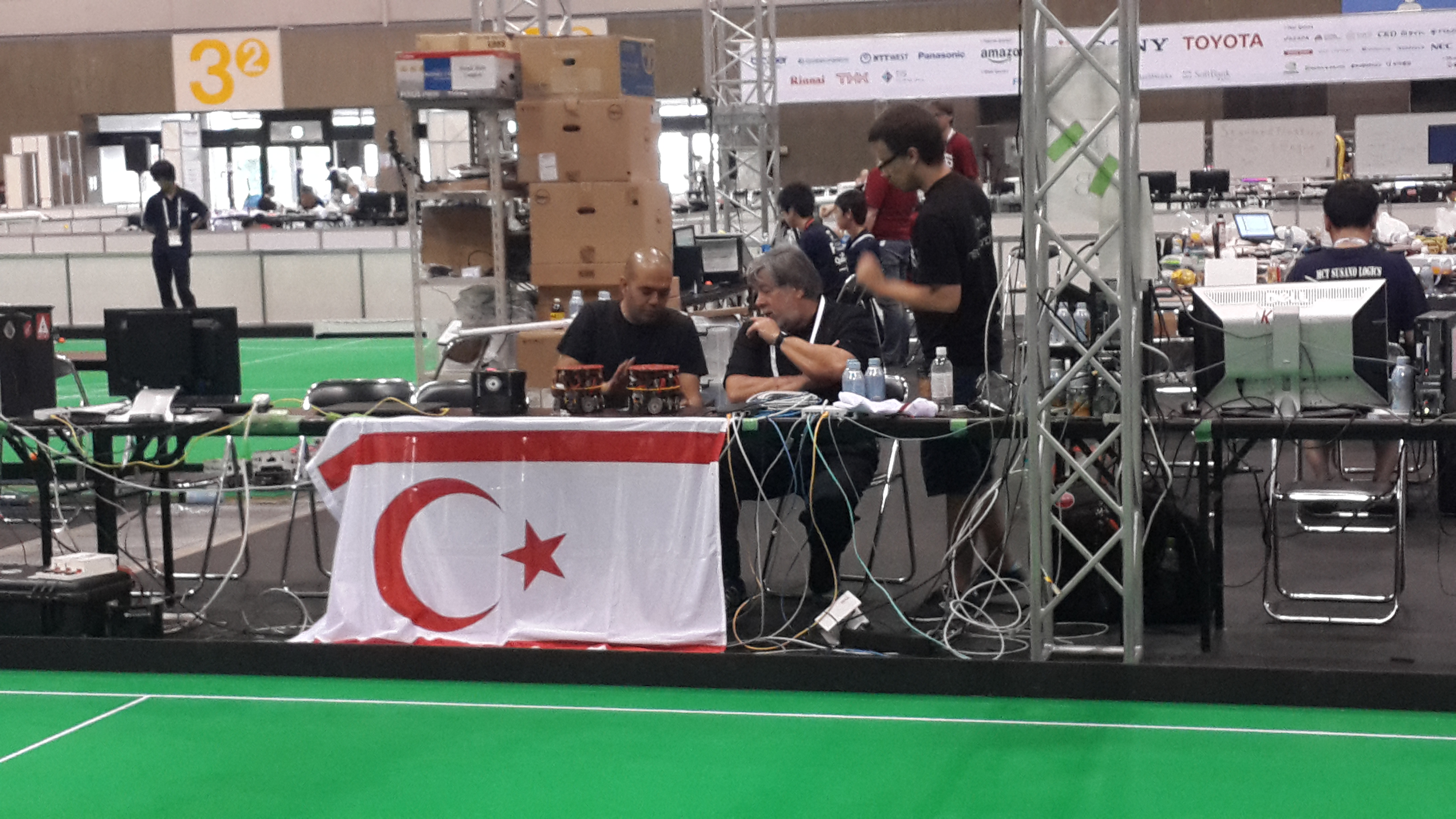 He wondered the mechanism of the soccer robots….
Examining the NEUIslanders robots closely, Wozniak specifically asked how the wheels and kicking mechanism of soccer robots worked and received information regarding the rules of the robotic soccer game.
He kept his promise and watched the robotic soccer game…
Wonziak, who was invited by NEUIslanders team to watch the games at RoboCup 2017, watched the game that NEUIslanders played with STOx's robotic soccer team.
Steve Wonziak, who was also invited to the Turkish Republic of Northern Cyprus and the Near East University, welcomed the invitation and shared the necessary information.