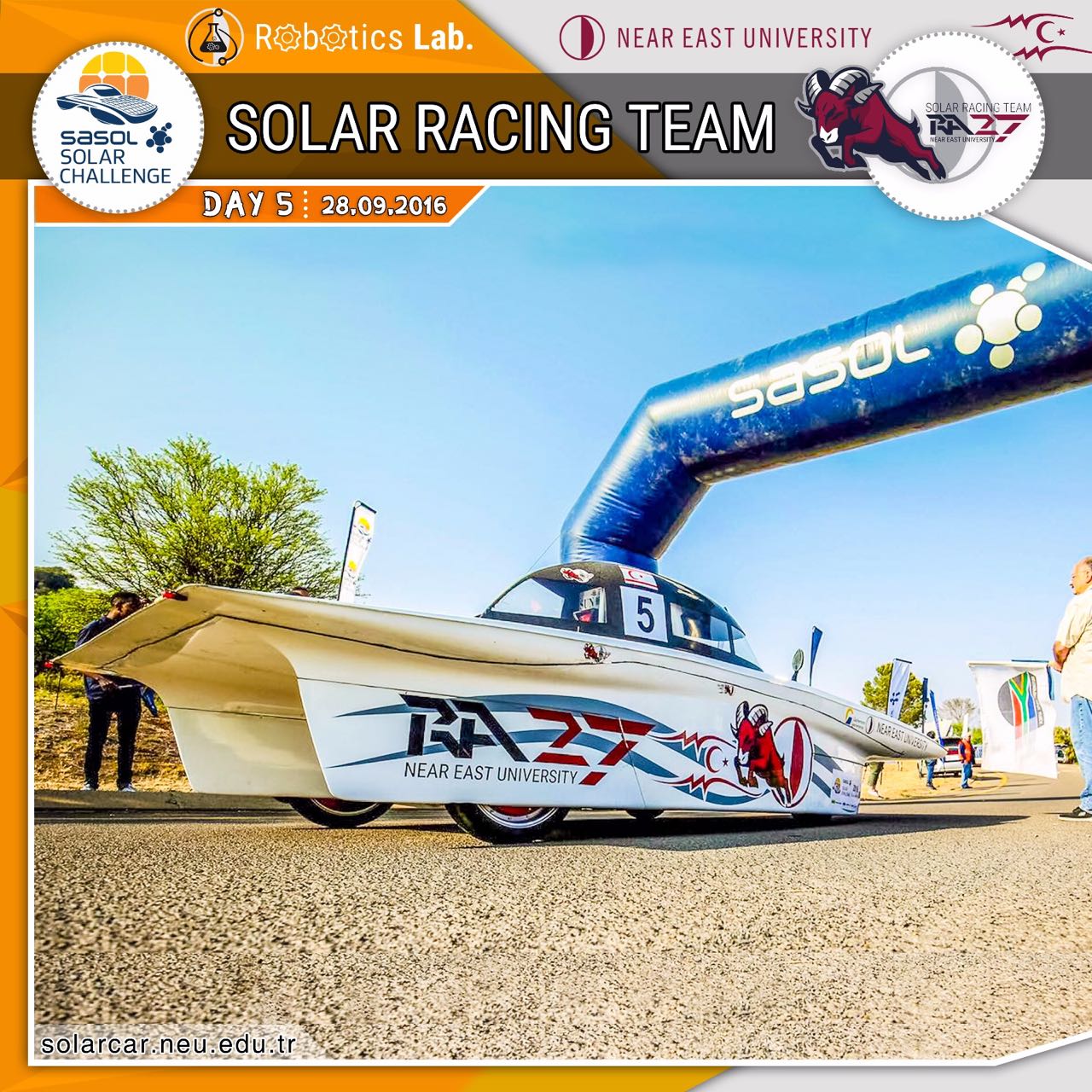 The solar powered vehicle of Near East University, RA27 has reached Port Elizabeth city on the fifth day of the competition which it is participating in South Africa; titled as 'Sasol Solar Challenge'. In fact, RA27 has covered the 1000km of the racecourse that is over 2000km.
According to the press info release issued by the Directorate of Press and Public Relations of Near East University, RA27 has broken its own record by covering 302km instead of 220 km between cities. The Near East University RA27 team has expressed that they had a double joy since they were happy to have completed the 1000km of the race and since they broke their own record.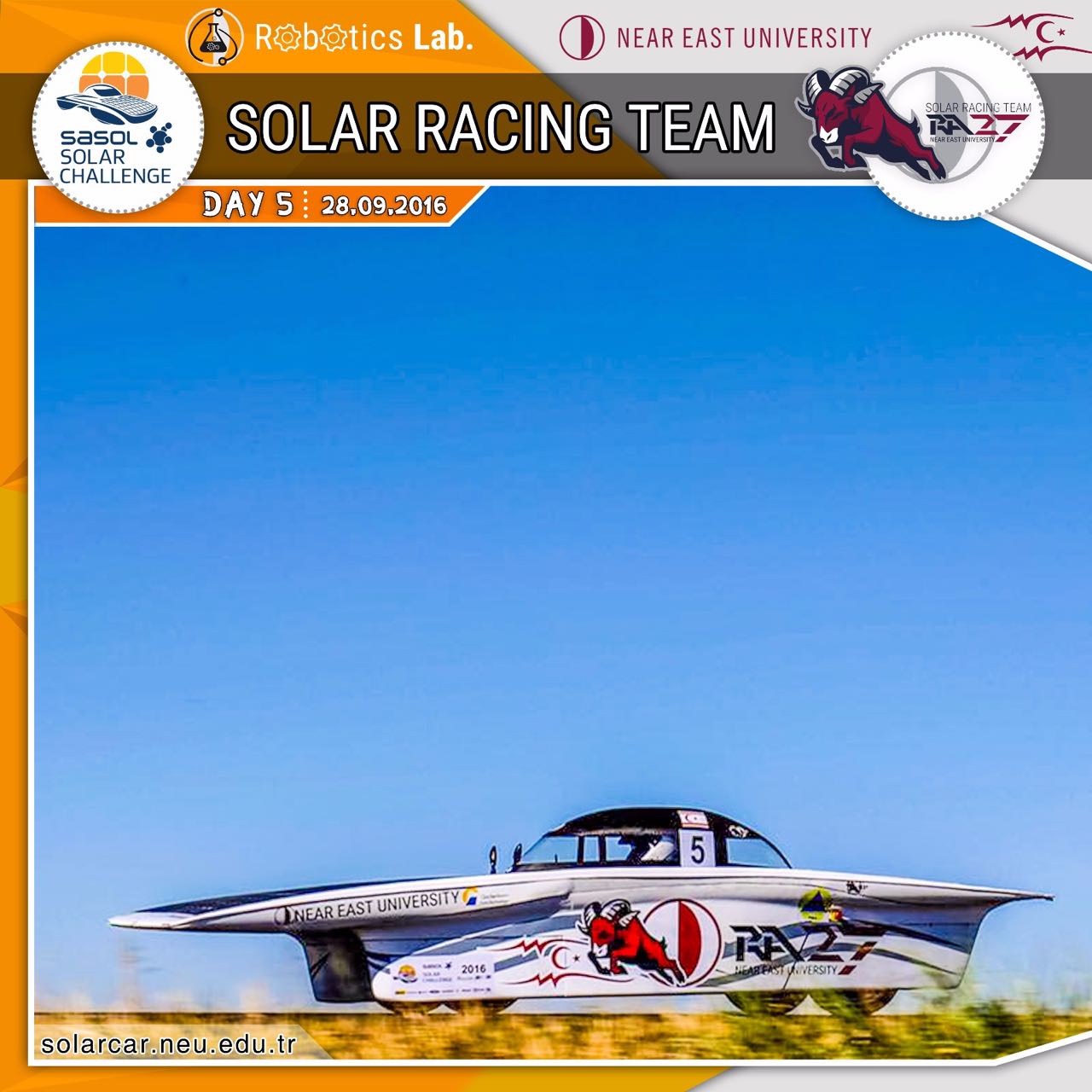 The last three days of the competition…
The competition which started from the Capital City of South Africa; Pretoria on 24th September will be ending in Cape Town on Saturday, 1st October, 2016. Furthermore, the competition 'Sasol Solar Challenge' involves a route followed on roads that is open to normal traffic flow, a challenge of covering 2000km with a solar powered vehicle!