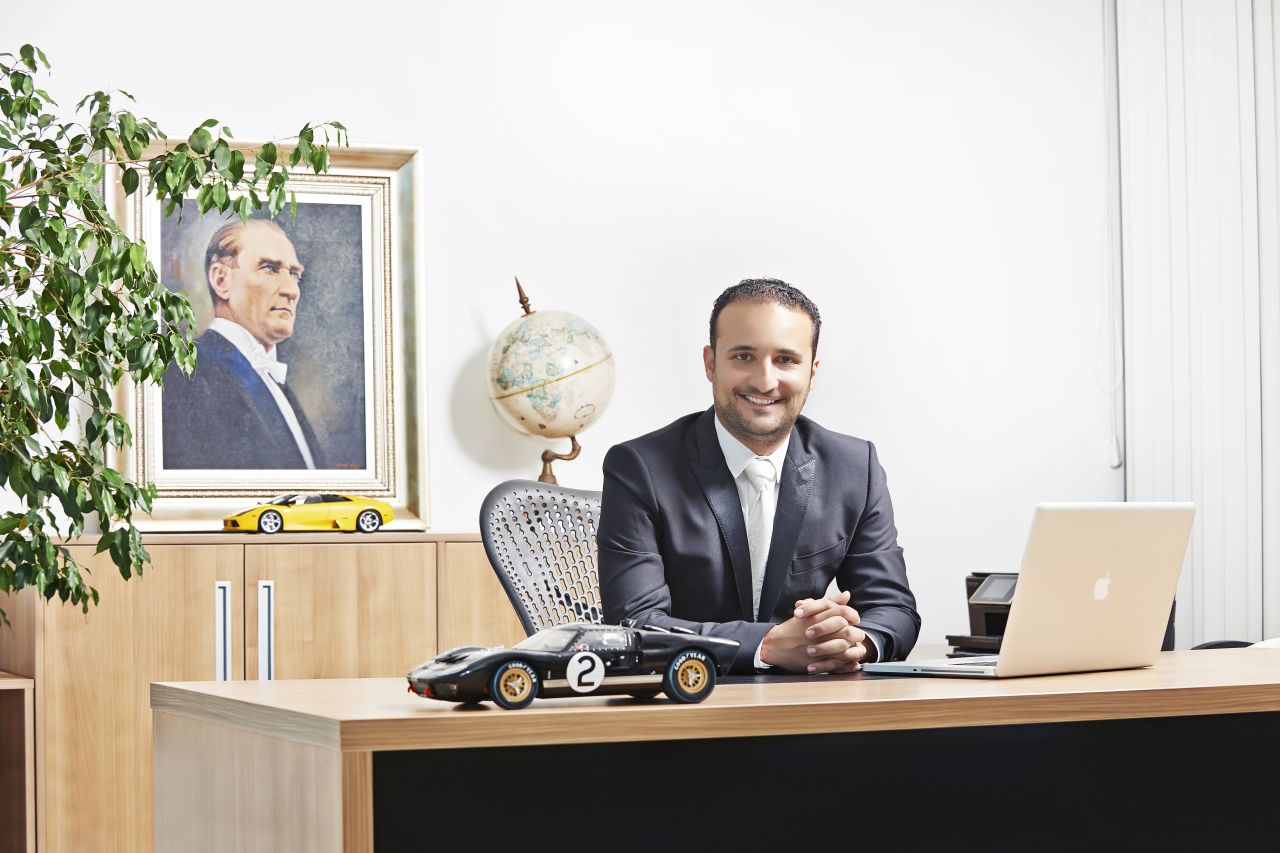 It is obvious that the success of the Near East University Women's Basketball Team in becoming the Women's Turkey Cup champion has two important aspects, which are complementary of each other.
First of all, such success among Turkey's European and even worldwide women's basketball teams continues to echo in the sporting world.
And the second aspect is; this success has revealed that NEU's tenacity for becoming Europe Champion is no longer a dream for a team of the Near East University, particularly for our Women's Basketball Team.
Being the champion of the PTT Women's Turkey Cup, indicates not only a sporting success but also a leap forward on scientific-academic, social and international platforms.
It is essential to underline two main issues;
First of all, scientific-academic and educational activities are undoubtedly essential in a university that is considered as a scientific-academic-educational 'world'. However, in almost all countries, art activities and sporting endeavors and achievements have a crucial role in contributing to the morale motivation and promotion of the universities and these activities stand out due to their significant role.
As you see, the significant role of artistic and sporting achievements along with scientific accomplishments is gaining even more importance for our country, Turkish republic of Northern Cyprus, to overcome the political bottlenecks and obstacles and take its rightful place at the international arena.
The scientific studies conducted under the umbrella of the Near East University so far have resulted in great and significant works in quality and quantity and peaked in the recent academic year. All these scientific achievements along with a Turkey Championship in sporting field is a clear indicator of our tenacity for achieving total high standards.
In fact the administration, technical staff and our unique team continue on their way by virtue of a unity that cannot be explained by financial support and technical sporting training that can be isolated from each other and examined separately. A European championship will not surprise anyone as well.
In this sense, the close interest shown by Mr. Akıncı, TRNC President, Mr. Ozgürgün, the Prime Minister, Mr. Berova, the Minister of National Education, Mr. Arif Çağatay Kılıç, Minister of Youth and Sports of Turkish Republic, statesmen, our Basketball Federation, and particularly members of our local press has raised "a priceless success to the level of symbol" as defined by Mr. Incirli.
The second and perhaps the most important point is that the achievements have conduced towards proving once again that NEU's tenacity of rooting in its country is the reason of its existence.
The realization of the "rooting" instinct of our Near East University is never an enthusiasm for consolidation on its own; within this scope, we spare no sacrifices to support every dynamic element of the country that is the goal of all institutions engaged in higher educational life, and we are in a steady effort to develop the existing historical, political, legal unity and impartibility with Turkey by focusing on strengthening historical ties and ensuring the spiritual integrity.
DESAM (Experimental Health Sciences Research Center) Awards, which will take place on 9 March 2017, is on the agenda as an important ring of achievements chain. DESAM Awards will demonstrate not only the qualified leaps covered by our university in science but also the realization of high level design and politics that integrates with Turkey in every domain.
I would especially like to thank all of our media and all mass media for their interest in these events.
No doubt, as always, our greatest gratitude goes to our people; our efforts become fruitful with their hearty interest.