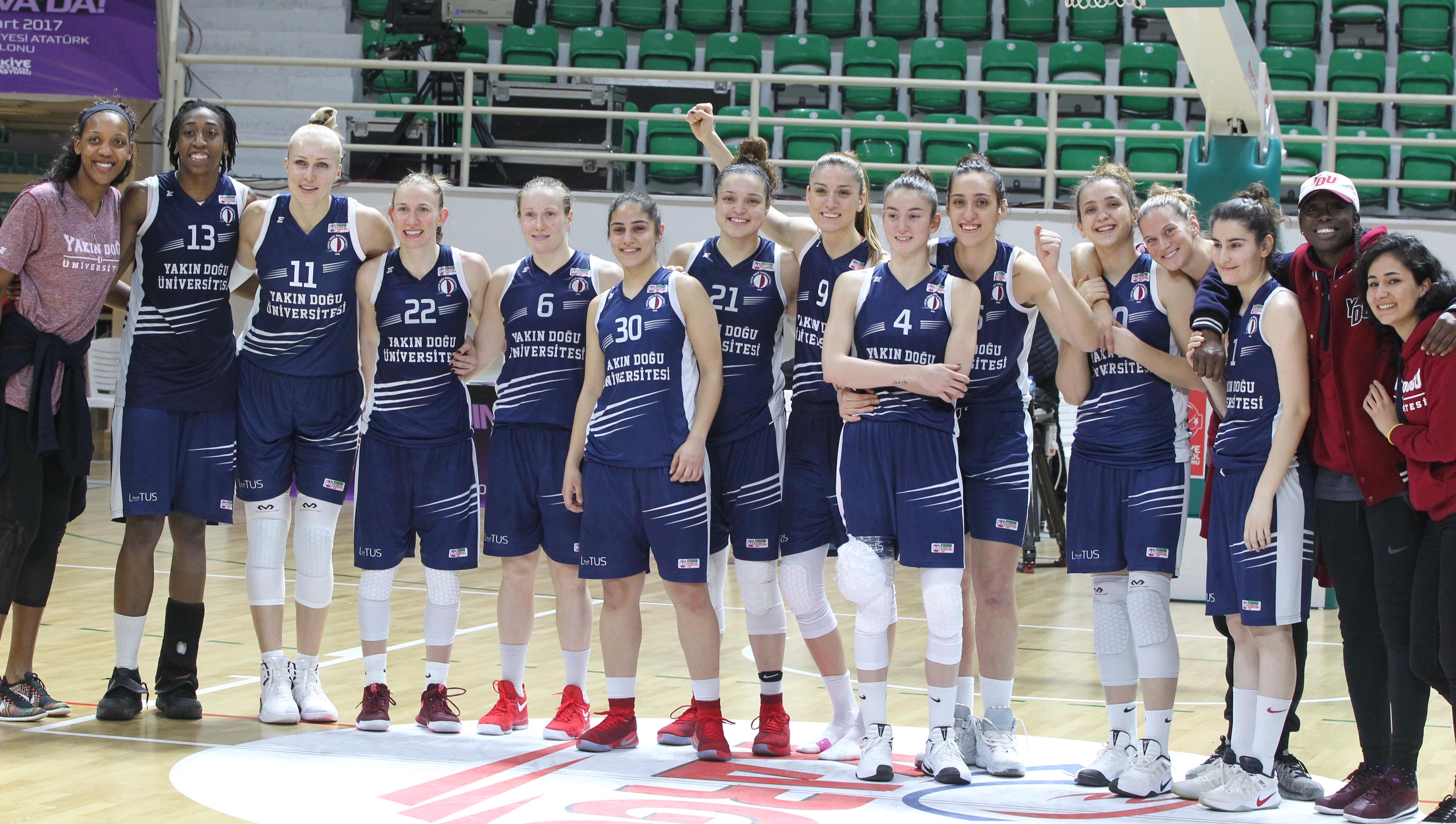 Having won the match played against Istanbul University at the Women's Basketball League of Turkey, Near East University has shifted up to the play-off semi finals and has played a match against Beşiktaş.
According to the Press info release issued by the Directorate of Press and Public Relations of Near East University, the first match of the play-off semi-finals was played against Beşiktaş on Saturday 29th April 2017, in Istanbul Caferağa Sports Hall.
It was pointed out that Women's Basketball Team of Near East University will be playing against three teams; including Beşiktaş, Galatasaray and Fenerbahçe and the team to get a total of 3 triumphs will be shifting up to finals.
Semi-Finals Match Schedule:
29 April, Saturday:
Near East University-Beşiktaş at 16.00 (Caferağa Sports Hall)
Fenerbahçe- Galatasaray at 19.00 (Metro Energy Arena)
2 May, Tuesday:
Near East University -Beşiktaş at 18.00 (Caferağa Sports Hall)
Fenerbahçe- Galatasaray at 20.00 (Metro Energy Arena)
4 May, Thursday: (Time has not been revealed yet)
Beşiktaş- Near East University (Beşiktaş Akatlar Arena)
Galatasaray- Fenerbahçe (Abdi İpekçi Sports Hall)