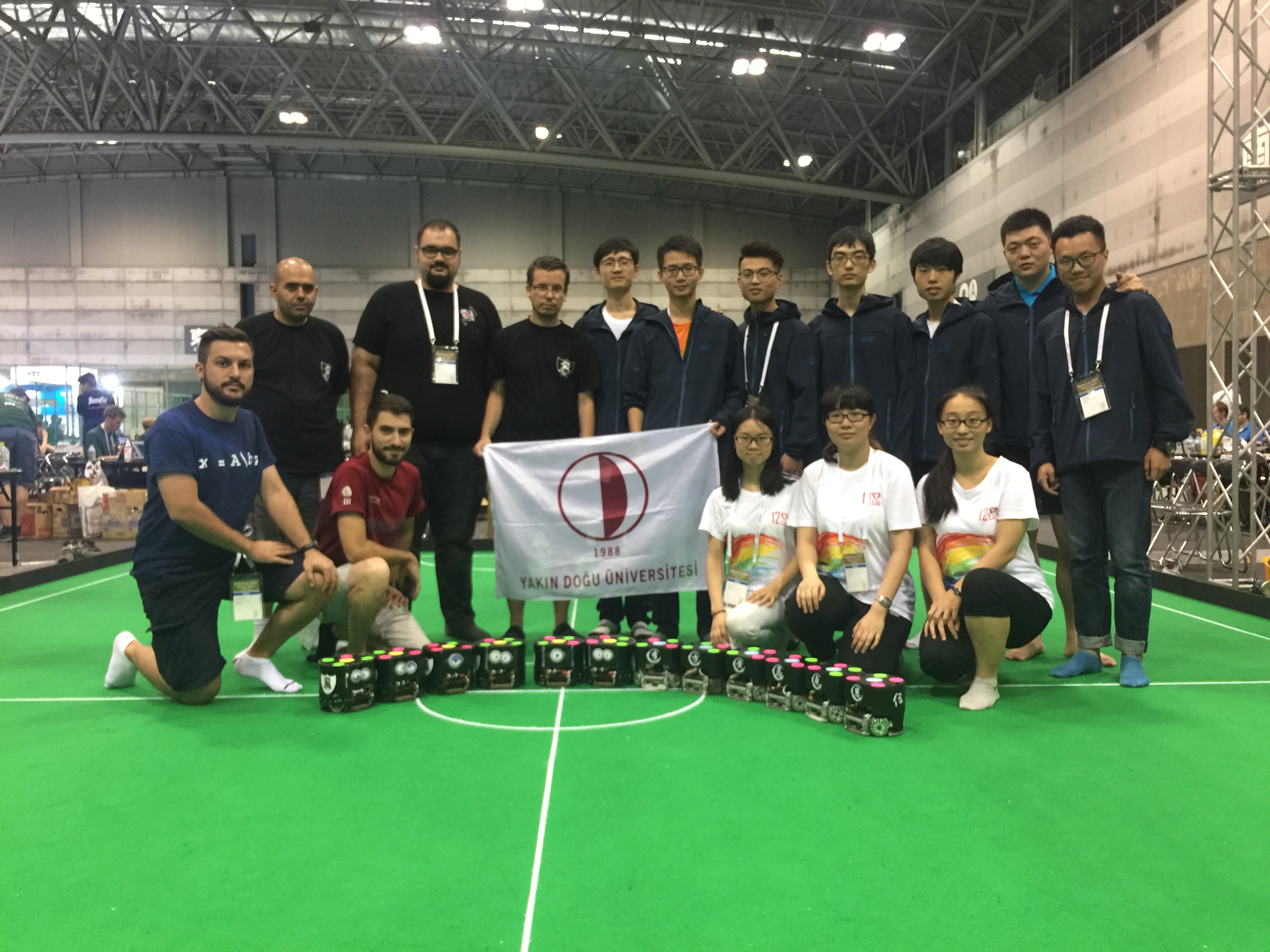 Following the second day games, the artificial intelligence Robotic soccer team of the Near East University promoted to a higher tour in RoboCup, also known as Robot Soccer World Cup.
Taking the pitch twice on 29 July, NEUIslanders faced the Chinese ZJUNlict for the first game and lost the game 10-0. For the second game of the day, NEUISlanders faced with Japanese MCT Susano Logics and won the game 1-0. Thus, with two defeats and two wins in total, NEUIslanders promoted to the higher tour in RoboCup 2017 held in Nagoya-Japan.
Unable to pass the Chinese rival
ZJUNlict robotic soccer team of the Zhejiang University of China is the 2013 and 2014 champion of RoboCup. The team ranked the third place in RoboCup 2016 where NEUIslanders qualified as the third most improved team.
Considering the strength of the rival, NEUIslanders took the pitch with a more offensive tactic. From the very first minute to the last minute of the game both teams shot dozens of shots reciprocatively many times. Being unable to pass its strong Chinese rival, NEUIslanders lost the game 10-0.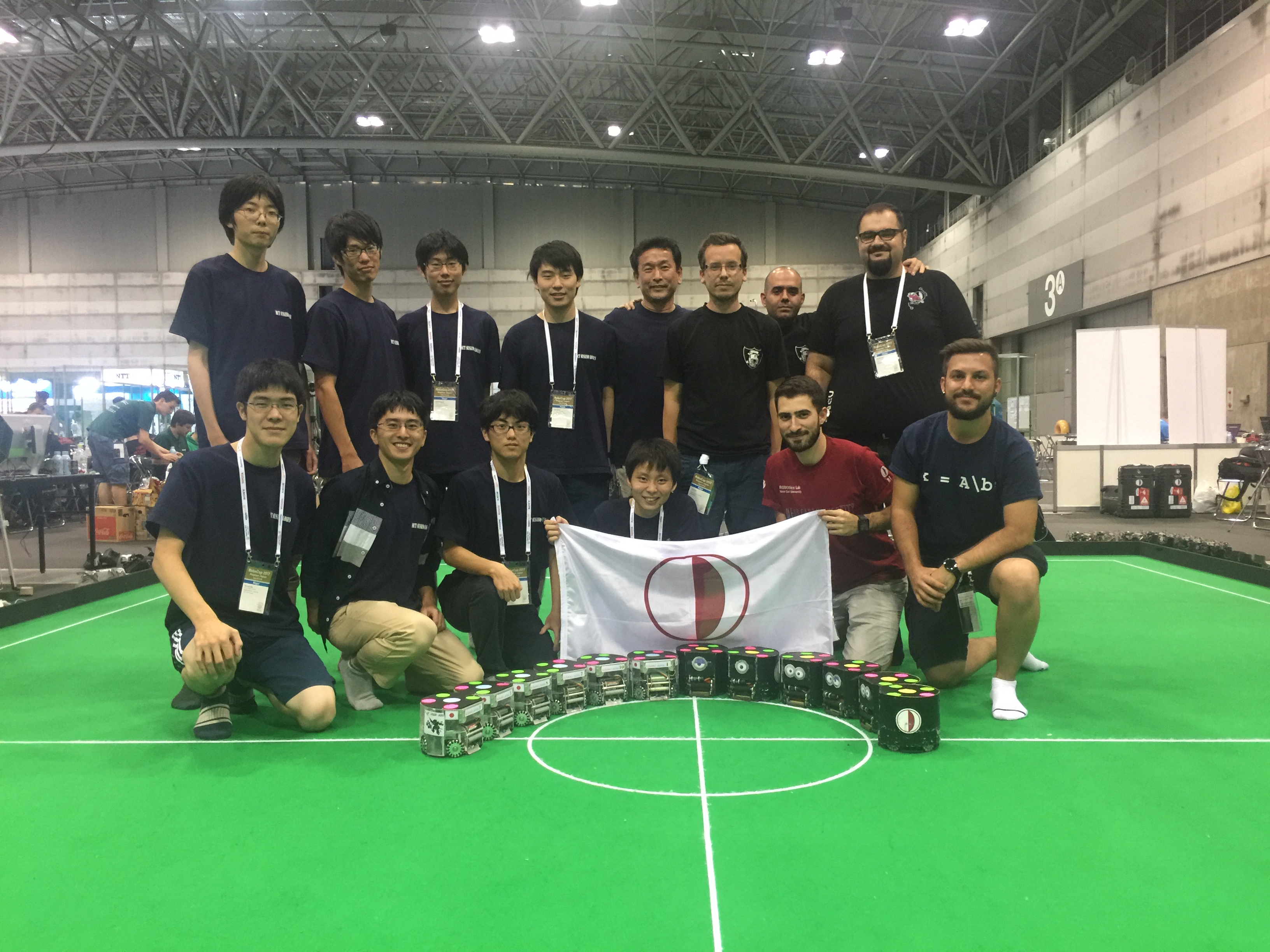 NEUIslanders outmanoeuvred the most advanced artificial intelligence robots of Japan
For the second game of the day, NEUIslanders faced MCT Susano Logics, robotic soccer team of Japan National Technology University. Since both team had the same pts and average, the game was very important in terms of being among the top three in Group B. NEUIslanders won this challenging game 2-1 and promoted to the upper tour.
Games are broadcasted live on social media
Instant information regarding NEUIslanders' challenge in Robot Soccer World Cup (RoboCup 2017) is available on all social media platforms under the name "NEURoboticsLab". NEUIslanders can also be tracked on the web robotics.neu.edu.tr.