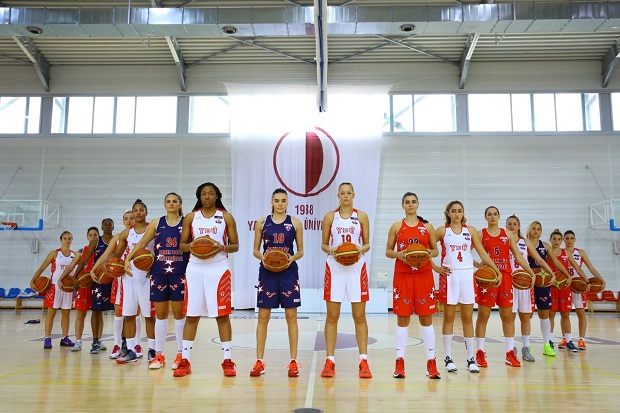 The players of Near East University Women's Basketball Team and the Head Coach Alper Durur expressed their views prior to AGÜ Kayseri match.
In the 8th week of Turkish Women's Basketball Super League, Near East University Women's Basketball Team is taking the court as the host to play a challenging match versus AGÜ Kayseri.
According to the press release issued by the Directorate of Press and Public Relations Office of Near East University, the Head Coach Alper Durur and players Hülya Özkan and Kelsey Bone expressed their views regarding the match.
Alper Durur: "I trust my team"
"We have completed our final preparations for the match. AGÜ Kayseri is a very strong and assertive team. AGÜ Kayseri is currently the leader of TWBSL. We played versus AGÜ Kayseri before but since then we have strengthened our team with new transfers, with these new players, we will play versus them for the first time. In particular, AGÜ Kayseri uses zone defense slowing down offensive attacks and forcing opposing players. If the opponents are poor long-range shooters, a zone can be very effective. However, we are a team with good outside shooters and guards capable of penetrating the zone. We have to be good in both defense and offense as a team. Quick passing is an important element of attacking any zone. We will try to exploit the zone gaps by our versatile guards capable of passing well and three point shots. AGÜ is a very predominant team in Super League with valuable players and coach. Although it is our first year in the Super League, I think, we have done good work so far. Our opponent is strong but I trust my team. I think, it will be an ambitious match with extremely high tempo.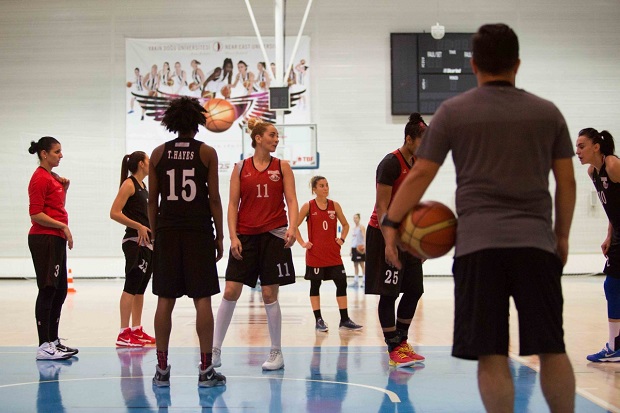 HülyaÖzkan:"We want to change the leader"
HülyaÖzkan, a striking player of NEU Women's Basketball Team, expressed her views regarding the match. "We are ambitious. We exhibit a higher performance and fight harder to achieve our goals in Super League. Last week, we changed the leader of the league after a challenging away match. This week, we are hosting the leader, we want to do the same and change the leader. Last week, as teammates, we interlocked versus Hatay BŞB and defeated them after a close-fought match. We will interlock versus AGÜ Kayseri as well. We will fight with all our might and play to win" said she.
Kelsey Bone: "It will be a match with very high tempo,we will struggle to be the winner team"
"I don't want to say a tough match but I think we will fight versus a very strong opponent without downing our tempo. AGÜ Kayseri is a strong opponent but we have prepared even more motivated after seeing what we could do in Hatay BŞB match. We want to leave the basketball court as the winner team" said she.
The match will take place at Ankara Sports Hall at 13:45 on December 12, 2015. The match will be broadcasted live on TBF TV.