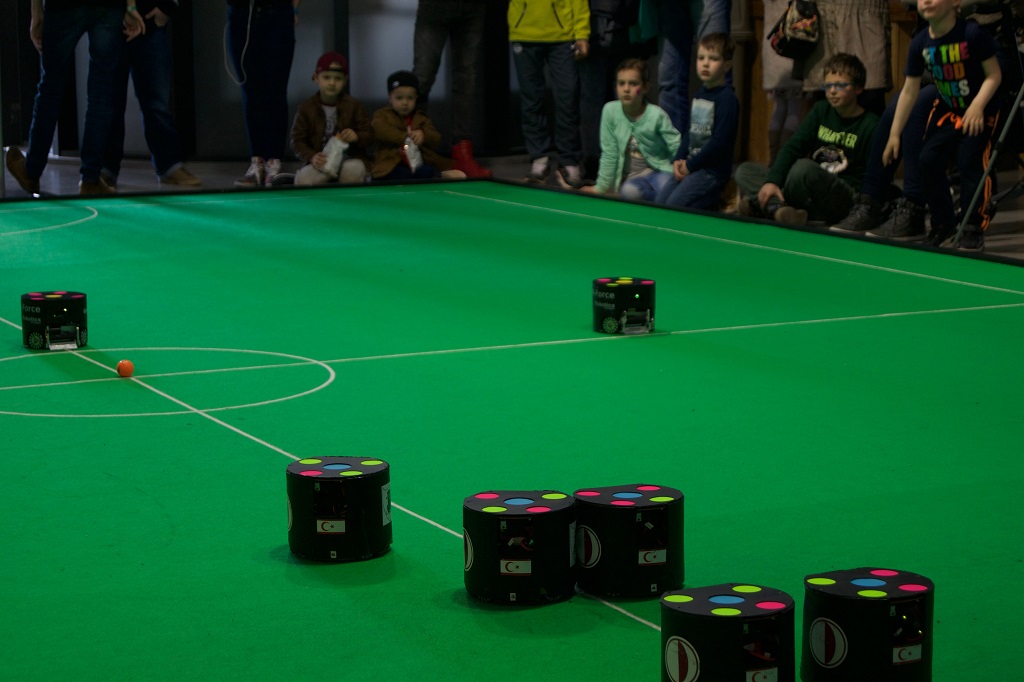 Developed by the Near East University Robotics Laboratory, the NEU Islanders robotic soccer team qualified for the 7th time in the Robotic World Cup, known as the world's most prestigious robot tournament.
NEU Islanders will wave the flag of TRNC along with flags of Mexico, Netherlands, Brazil, China, Germany, Japan in Canada.
The information given by the Press and Public Relations Directorate of the Near East University reported that the NEUIslanders team was entitled to participate in the Robotic World Cup to be held in Montreal, Canada, from 17-22 June 2018.
Will take place in the first 8 …
The NEUIslanders will take part in the Robotics World Cup Champions League, competing for the first eight of the 13 teams.
In the Super League, where teams from the United States, Germany, Iran, Japan, China, the Netherlands and Colombia will take place, NEUIslanders have made preparations to challenge their opponents.

It will force its rivals…
Electric and Electronics Engineer of the team, Görkem Say, said that after the tournament last year the team has developed a lot and that they have developed new electronic circuits with their own design and that these circuits are in very good harmony with artificial intelligence.
With the changes made, the percentage of rust hit of the team increased to 80% and Görkem Say said that NEUIslanders will force their opponents in the matches.