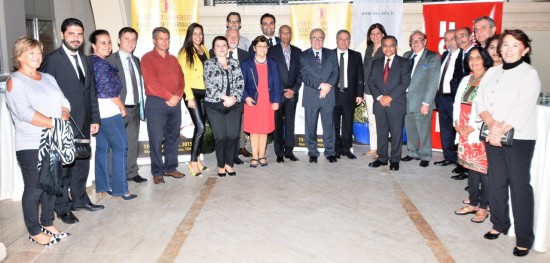 An International Symposium based on Quality by Design (QbD) approach in Pharmaceutical Industry and ArGe in drugs and production was held at the NEU Faculty of Pharmacy…
According to the press info release from the Directorate of Press and Public Relations of Near East University, the 2nd International Symposium & Workshop of NEU Compaction Centre: Solid Dosage Formulation and Process Development "QbD / PAT in Mind" was held at the Near East University, through an organisation made by the Department of Pharmaceutical Technology and Near East Tourism Enterprises (Dorana Tourism).
Great deal of interest was shown to the International Pharmaceutical Industry Meeting…
It was revealed that through the sponsoring of BASF and Natoli, the opening cocktail of the aforementioned symposium was held at Kyrenia Oscar Resort Hotel. Furthermore, it was also expressed that worldly renowned scientists had shown a great deal of interest to this International Pharmaceutical Industry meeting.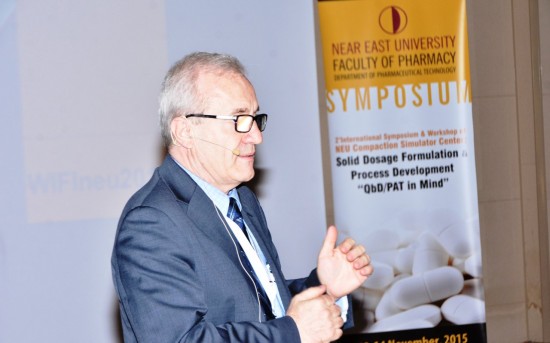 Simulated applications were made…
In addition to the above, it was emphasised that the symposium was organised through efforts of Dr. Metin Çelik and Dr. Yıldız Özalp, and that the opening speeches were made by Dean of NEU Faculty of Pharmacy; Prof. Dr. İhsan Çalış and Vice Rector Prof. Dr. Tamer Şanlıdağ. Moreover, it was stated that many issued were discussed , including Compaction Simulator applications and the benefits of formulation and results of processes .
Contribution to the cooperation between the university and the industry…
It was pointed out that the Compaction Simulator at the NEU Faculty of Pharmacy was used and that it was believed that this had led to contribution future cooperation opportunities between NEU and the pharmaceutical industry.
ArGe departments of Turkish Drug Industry also attended the symposium…
Additionally, it was expressed that leading pharmaceutical companies from Turkey, such as Abdi İbrahim, Bilim, Nobel, Mustafa Nevzat, PharmaVision, Berko İlac ArGe showed great interest to the symposium; alongside international raw material and firms such as BASF and Ashland, and Natoli Tablet Compression.