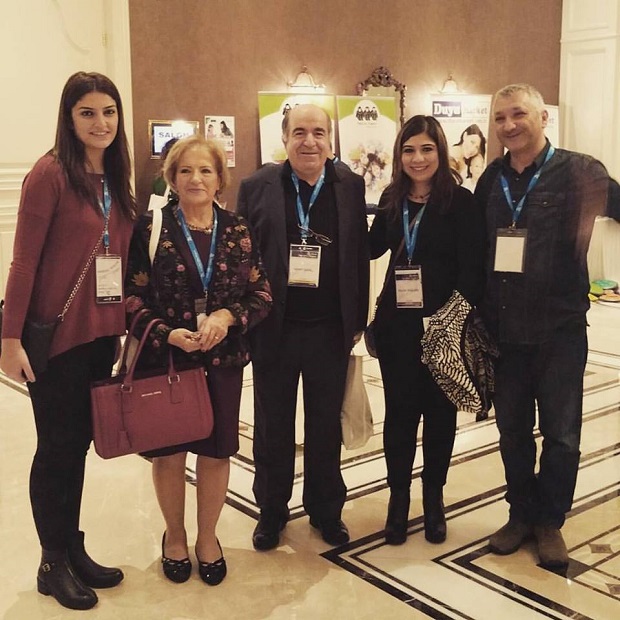 It was revealed that the Near East University was successfully represented at the 25th Special Education Congress has been held at Elite World Business Hotel, which was organised through the cooperation between Near East University, Istanbul Üsküdar University and ÖZDER (Association of Special Education).
According to the press info release from the Directorate of Press and Public Relations of Near East University, Dean of Ataturk Faculty of Education, Prof. Dr. Hüseyin Uzunboylu; Academic Member of the Department of Hearing Impaired, Specialist Meltem HAKSIZ; and Academic Member of Department of Mentally Disabled, Specialist Başak BAĞLAMA; many academicians and educationalists in the field of special education from Turkey attended the 25th Special Education Congress, and that the academicians from NEU had successfully represented the NEU through their presentations.
In addition to the above, it was stated that the Chairman of the National Special Education Congress, Head of Department of Speech-Language Therapy of Üsküdar University, Prof. Dr. Ahmet Konrot, acted as part of the organisation and scientific board; and that Specialist Meltem HAKSIZ presented a presentation tilted as "the identification of teachers', which work in private education institutions, perspectives regarding problem behaviour that arise in class", and that Specialist Başak BAĞLAMA presented a presentation titled as "Attitudes and perspectives of teachers which work in private educational institutions on developing individualized educational programmes; and the issues encountered throughout the process". It was further added that both presentations had attracted the attention of the attendees of the congress.
It was also pointed out that researchers and attendees of the congress each had expressed many thanks primarily to Chairman of the Board of Trustees, Assoc. Prof. Dr. İrfan Günsel; alongside to Atatürk Faculty of Education, Prof. Dr. Hüseyin UZUNBOYLU; to Prof. Dr. Gönül AKÇAMETE; to Assist. Prof. Dr. Ahmet YIKMIŞ and to Assist. Prof. Dr. Mukaddes SAKALLI DEMİROK for their efforts and contributions, and also assured that they would be continuing to make further efforts for this field.