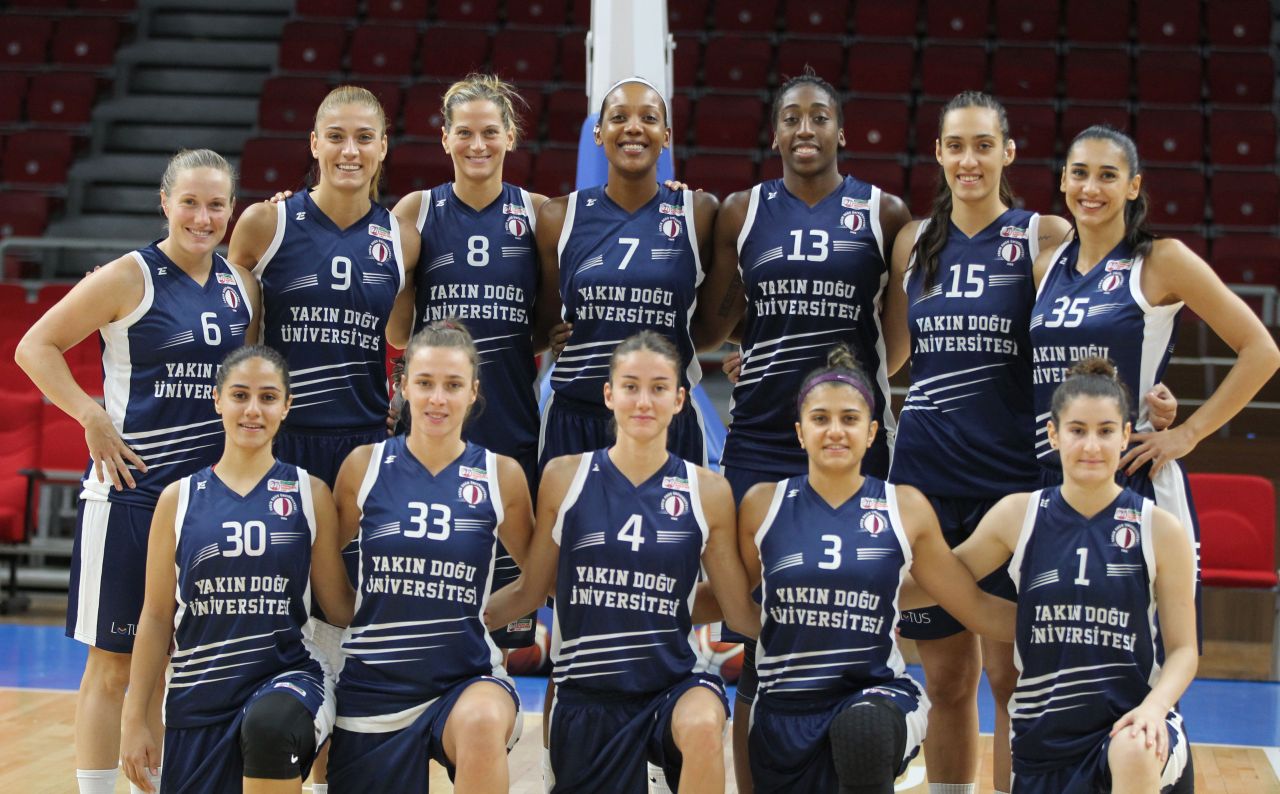 Near East University thrashed rival Galatasaray 82-65 at the preseason preparatory match held at Abdi İpekçi Sports Hall.
Near East University and Galatasaray women's basketball teams of Turkish Women's Basketball League took the court for a preparatory match at Abdi İpekçi Sports Hall. There had been pre-match suggestions that showing Galatasaray as contender but Near East University blew all the doors off and dominated the match throughout all periods. Blowing like a storm, Near East University defeated Galatasaray with a net score of 82-65.
According to the press info released by the Directorate of Press and Public Relations Office of NEU, from the beginning of the match that took place at Abdi İpekçi Sports Hall, Near East University with its effective players had a grip on the game and showed much higher performance than the opponent team. At a time during the first half, Near East University outscored up to double digits but couldn't keep the score and completed the first half with a score of 37-31 versus Galatasaray Without downing the up-tempo during the second half, NEU made more concerted effort on dominating the game. After a tough match Near East University Women's Basketball Team continued to outscore and pulled out a significant win versus its rival Galatasaray with a net score of 82-65 and left the court victoriously.
NEU's versatile players contributed to the win of their team as follow:
Kuanitra Hollingsvorth: 17 pts, Gizem Başaran: 14 pts, 3 rebounds, Angel Robinson: 10 pts, 7 rebounds, and 5 assists, Elin Eldebrink: 9 pts, Duygu Fırat: 8 pts, 6 rebounds, Olcay Çakır: 4 pts, 10 assists.
Galatasaray team players contributed to their team as follow:
Yvonne Anderson: 20 pts, 4 rebounds, İrem Naz Topuz: 10 pts, 3 assists, Pınar Demirok: 10 pts and 3 rebounds.