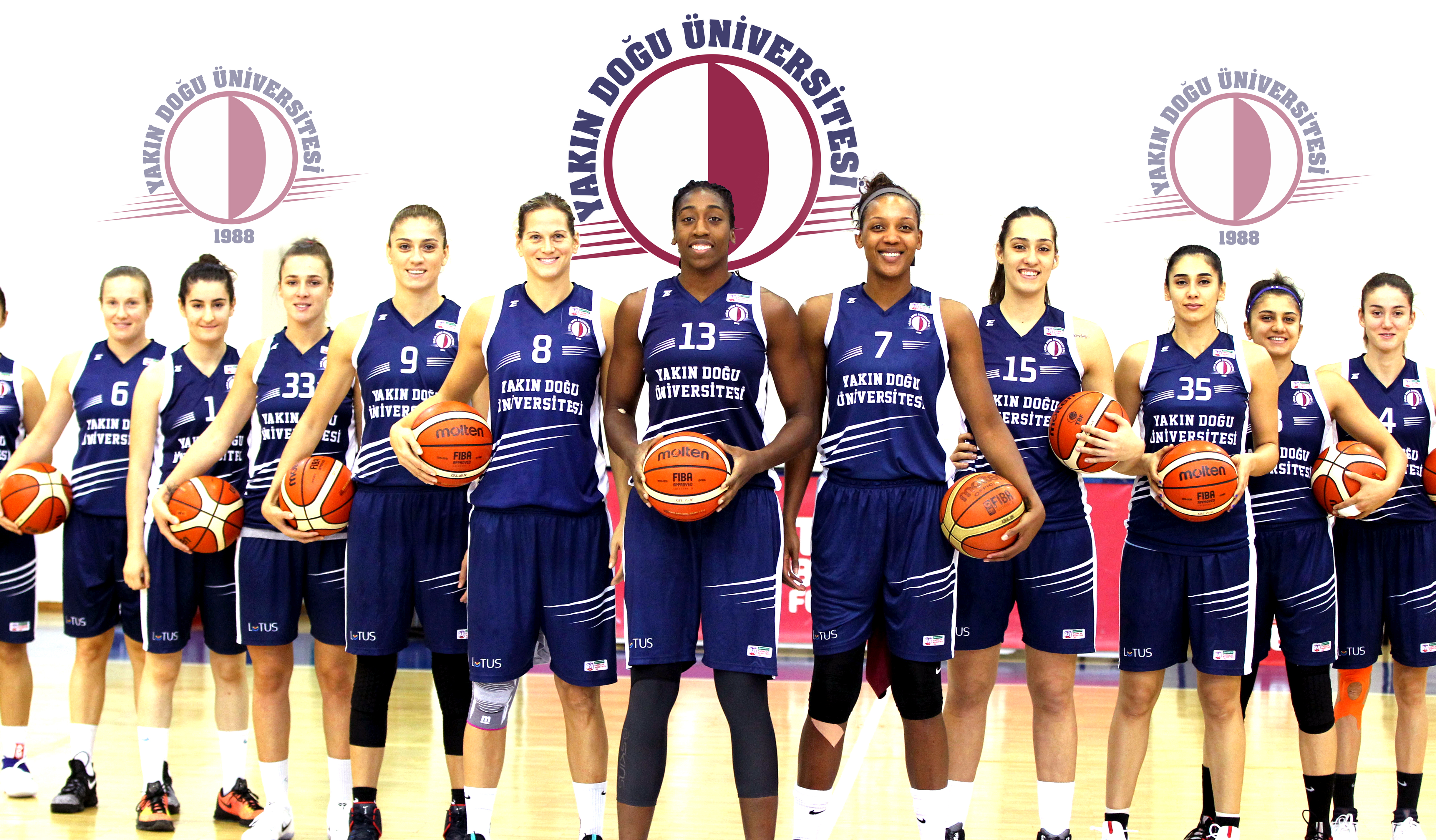 Near East University Pairs With German Team Rutronic Stars Keltern …
Women's Basketball Team of the Near East University playing in FIBA Women's Eurocup won all of the 6 matches in Group D and ranked her name second amongst the 16 teams taking part in this group.
Near East University winning out the matches against Olympiacos, Good Angels Kosice and Aluvient Miskolc, became the unbeaten leader of Group D and managed to enter the pair offs of the last 16 matches in the second place with dual averages.
Following the completion of the group matches, the Near East University team paired off with German rival Rutronik Stars Keltern in the fixture where 16 pair offs took place.
The first matches of pair offs will be played on January 19th, and the playoffs will be played on January 26th.
Positions of Teams taking part in Top 16 and Pair Offs
Flammes Carolo Basket, France
Near East University, North Cyprus
Galatasaray, Turkey
Spar Citylift Girona, Spain
Bellona AGU, Turkey
Virtus Eirene Ragusa, Italy
Maccabi Bnot Ashdod, Israel
TTT Riga, Latvia
VBW CEKK Cegled, Hungary
Reyer Venezia, Italy
Basketball Nymburk, Czech Republic
Cavigal Nice Basket, France
TSV 1880 Wasserburg, Germany
PEAC Pecs, Hungary
Rutronik Stars Keltern, Germany
Good Angels Kosice, Slovakia
| | | |
| --- | --- | --- |
| (1) Flammes Carolo Basket | vs | (16) Good Angels Kosice |
| (2)Near East University | vs | (15) Rutronik Stars Keltern |
| (3) Galatasaray | vs | (14) PEAC Pecs |
| (4) Spar Citylift Girona | vs | (13) TSV 1880 Wasserburg |
| (5) Bellona AGU | vs | (12) Cavigal Nice Basket |
| (6) Virtus Eirene Ragusa | vs | (11) Basketball Nymburk |
| (7) Maccabi Bnot Ashdod | vs | (10) Reyer Venezia |
| (8) TTT Riga | vs | (9) VBW CEKK Cegled |
First match with German opponent will be played on January 19th ..
According to a press statement made by the Press and Public Relations Directorate of Near East University, the match between the Near East University and her German opponent will be played on Thursday, January 19, 2016 at Keltern, Speiterlinghalle Sports Hall.
Head coach Zafer Kalaycioglu, who also commented on pairing off with the German team Rutronik Stars Keltern, which entered the Top 16 in the 15th place, expressed that they want to continue the way by providing audience support and defeating the German team on the match which will be played on January 19th.