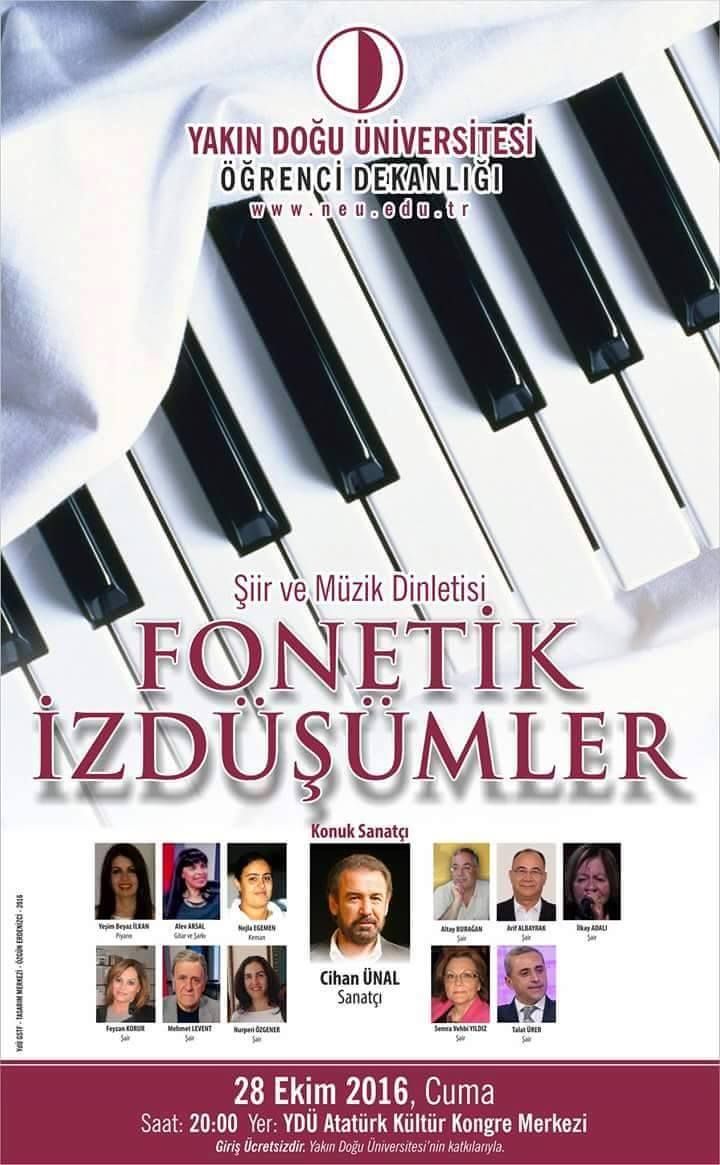 The first musical event of the Academic Year 2016-2017 will be realized by the Phonetic Projections Artist Group is realizing with the contributions of the Near East University.
The event will be held at the Near East University Atatürk Culture and Congress Center (AKKM) at 20:00 on Friday, October 28, 2016. A vast participation is expected as many reputable figures including musicians and poets will take the stage at the night.
Yeşim Beyaz İlkan, the founder of the group, will deliver the opening speech and then poets including Altay Burağan, Arif Albayrak, İlkay Adalı, Feyzan Korur, Mehmet Levent, Nurperi Özgener, Sema Vehbi Yıldız and Talat Ürer will take the stage respectively and voice their poems accompanied by music.
The famous Turkish actor Cihan Ünal will participate in the night as a guest. Yeşim Beyaz İlkan with her piano and Alev Arsal with her guitar and songs will also take the stage and make it an unforgettable night for the audiences.