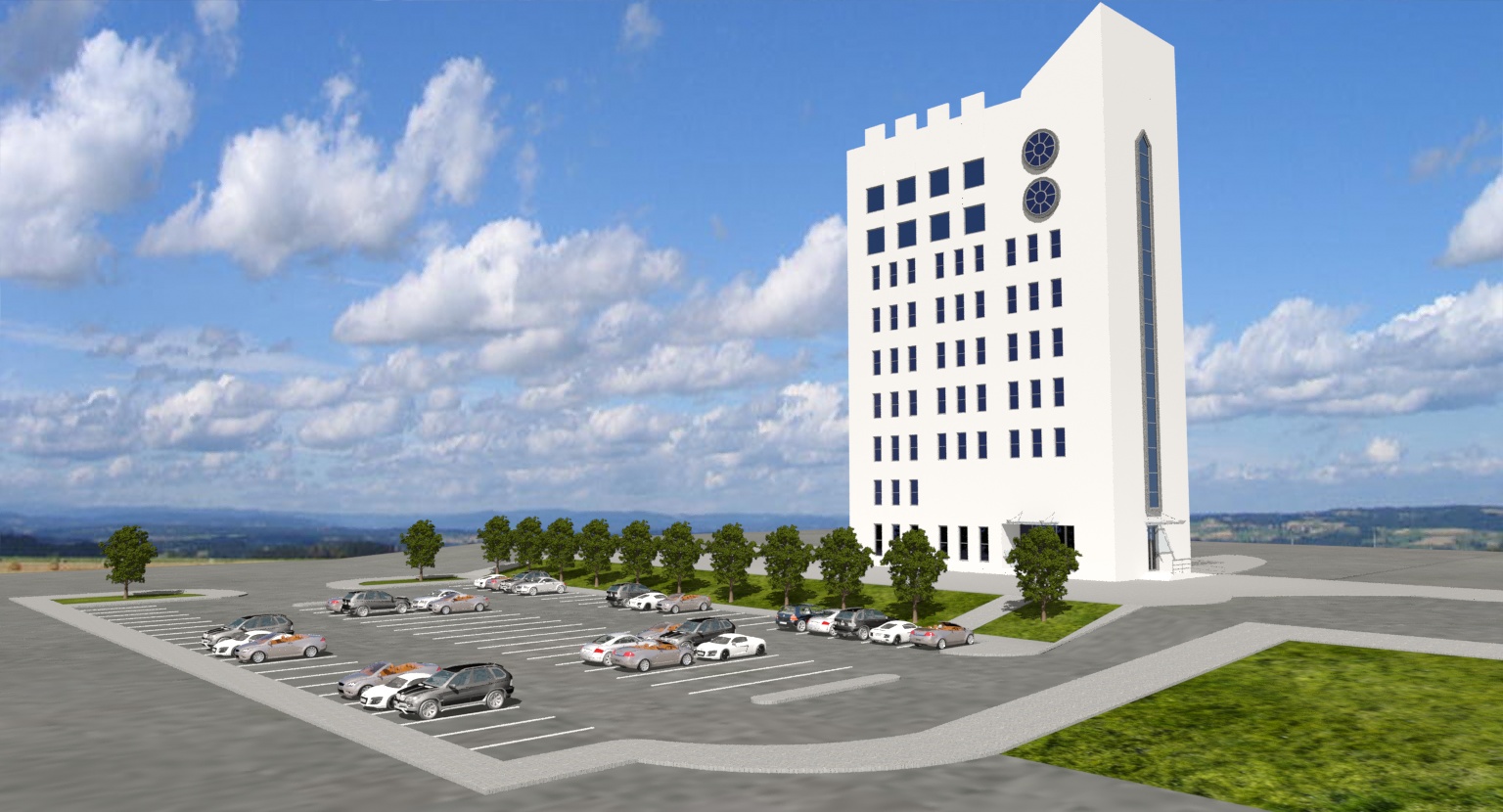 The opening ceremony of the Near East University Sports Tower, where 120 trainers and staff will be working, will be realized by the Prime Minister Hüseyin Özgürgün on 25 October.
According to the press release issued by the Directorate of Press and Public Relations Office of the Near East University, the opening ceremony of the Sports Tower, located in the Near East University campus, will be realized on Wednesday, October 25, 2017 at 11:30 am with the participation of the protocol and the public.
Sports in every age and every branch...
Having been equipped with the most advance sporting devices and state-of-the art cardio devices, the Sports Tower will provide opportunities for doing sports in a wide range. Fitness, step, aerobic, spinning, TRX, Kangoo Jumps, Total Body, Far East sports, and many others will be offered in a hygienic environment.
For the age groups, the Sports Tower will offer special dance trainings along with Pilates, yoga, functional balance, XBody, Zumba, spinning, boxing, Brazilian jiu jitsu, Shotokan Karate, kettlebell, and gymnastics.
The Sports Tower also houses special chambers for special sessions where primary school, secondary school and high school students can sport in groups of the same age with sporting tools specific to their ages.
The Sports Tower will offer not only different sporting events but also athletic nutrition services along with dietetic counseling and appropriate services for women and children at sections that specific to them.
People with Special Needs Hasn't Been Forgotten...
Aiming to provide the accessibility in sporting, the Sports Tower will provide programs that designed to enable the people with special needs to sport under the guidance of expert trainers.
Sports has combined with Art...
The Head of Graphic Design Department of Near East University Faculty of Fine Arts and Design, Asst. Prof. Dr. Erdoğan Ergün, created graffiti by using stencil technique and decorated the interior walls of the Sports Tower with artistic designs.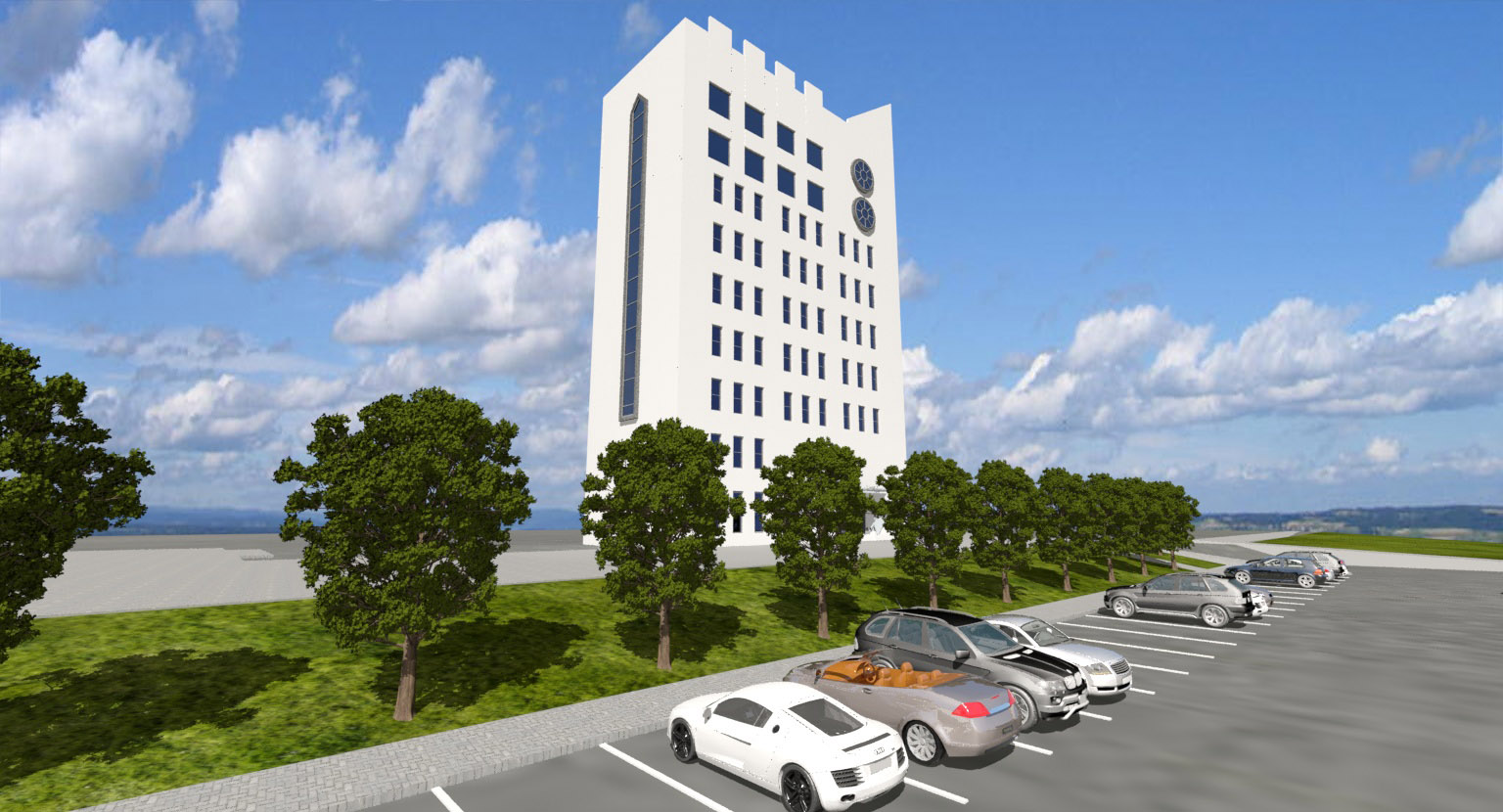 Devices hardly found in sports halls will be available at the Sports Tower
New sports trends will also be available at the Sports Tower, which will be equipped with the Italian brand Panatta products that designed by Pininfarina, the legendary firm that designed the automotive giant Ferrari. Panatta, which adopts technical innovation and qualitative excellence, is considered as one of the world's greatest brands.
Equipped with high-end equipments that produced with world's latest body and fitness technologies in European Union, the Sports Tower will provide not only sporting activities but also opportunities for resistance training, healthy weight loss and physical well-being for a more healthy body. The most accurate, precise and convenient methods like InBody body composition analyzers will be used to measure body fat, muscle mass, and much more. Innovative fitness treadmill Body Shape with pressure vacuum massage and infrared heating therapy for weight loss, and Vacu Activ Body shape with chromotherapy (color therapy), air ionization, electrostimulation, LED phototherapy for body rejuvenation, collagen, aromatherapy, vacuum effect, as well as Active Cryo (Cryosauna) will be available within the body of the Sports Tower.
In order to provide all possibilities for physical and mental well-being, Sports Tower combines the innovative and revolutionary technologies to ensure the most accurate body/fitness training and sport specific drills with healthy dietary services. Improvement of physical resistance, physical well-being and acquiring a healthy body depend on a well designed and well tailored program. To this end, InBody 770 body composition analyzer, which measures overall body fluid, protein, mineral, body fat and muscle mass in less than a minute, will be used to determine the ideal balance for body fat-muscle mass and tailor the most appropriate program. With its groundbreaking technology, the InBody 770, which proves itself as the highest grade of body composition analyzer devices, is capable to identify the edema and visceral fat areas in the body.
Active Cryosauna, which is a controlled cold exposure technique for weight loss, body slimming, cellulite reduction, immunity boost, pain alleviation and recovery after exercise, will also be available at the Sports Tower. Cryosaunas are cylindrical chambers where liquid nitrogen is used to achieve temperatures down to -180°C. Exposure to cold air for a short time has curative effects on skin conditions, sprains, swellings, injuries after physical exercise and sports. Cryosauna also helps to boost immunity, alleviate pain, lose weight and reduce cellulites.
The Sports Tower also houses fitness sections specific to women and children. Holding the safety forefront, everything including the flooring, exercise instruments and expert trainers has been considered up to the finest detail for children section.
The Sports Tower, which offers sporting opportunities in many branches and fitness exercises for physical well-being, will also provide services in all relevant fields including various yoga practices ranging from prenatal yoga to yoga for kids, and choreographies for sports dances, Latin dances and wedding dances.