Near East University Brazilian Jiu Jitsu trainer Joao Paulo Sousa da Silve has been the gold medalist in the middleweight class of the Munich Open tournament organized by the International Brazilian Jiu-Jitsu Federation (IBJJF) in Germany.
Near East University Press and Public Relations Directorate informed that Joao Paulo Sousa da Silva, who represents Near East University in NO-GI, Master 1 Middleweight class, was the winner of the International Munich Open Jiu Jitsu tournament, which was organized with the participation of hundreds of women and men in various categories. it was stated that the Near East University won the gold medal.
Silve, who has been interested in Jiu Jitsu for many years, has many gold, silver and bronze medals from different competitions.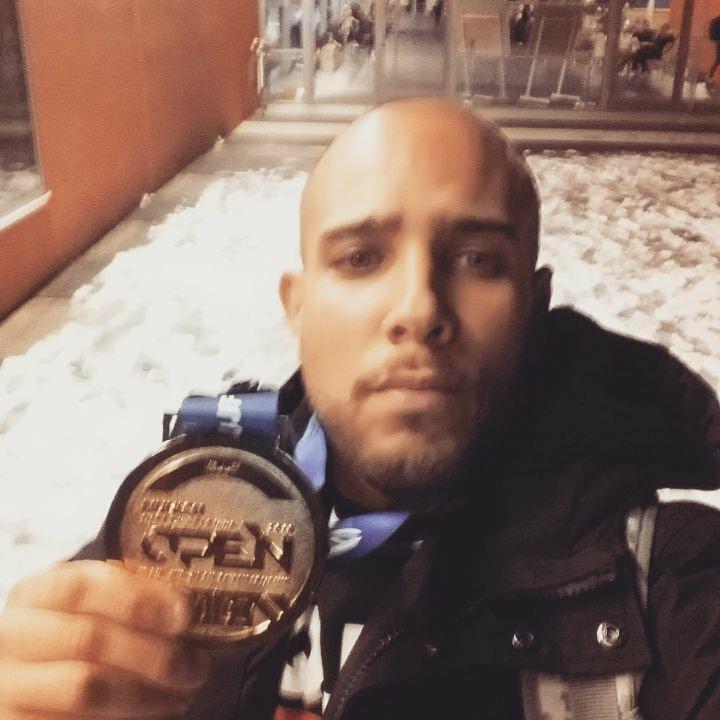 Joao Paulo Sousa da Silve: "Having achievements on behalf of the Near East University is a pleasure …"
Joao Paulo Sousa da Silve, who expressed his satisfaction for being in the organization on behalf of the Near East University, said he was proud of being a gold medalist.
Joao Paulo said, "It was an exciting and nice atmosphere. I did my best to defeat my opponents. I started this sport at 7. I have won many local and national championships in Brazil. Last year I got two second ranks. I came to the Near East University on the invitation of head coach Diogo Moraes Azevedo. I got many friends here who are interested in this sport. We are doing tight and intense trainings. In addition to our professional development, international athletes are trained. In particular, it is important to take part in such competitions in order to represent the Turkish Republic of Northern Cyprus on behalf of the Near East University in general. We will continue to have new success.