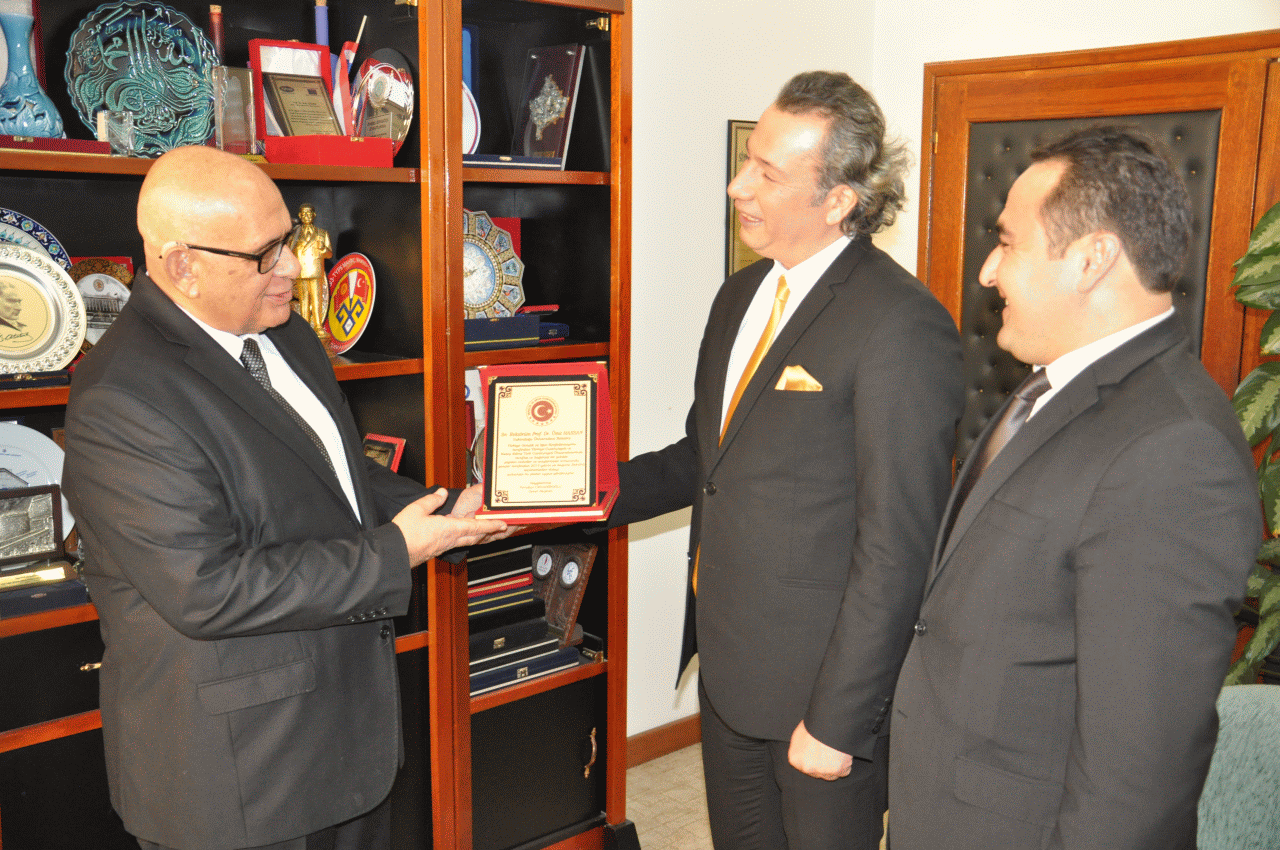 Near East University Rector Prof. Dr. Hassan was selected Rector of the Year by Turkish and Turkish Cypriot members of Youth and Sports Confederation of Turkey.
According to the press release issued by the Directorate of Press and Public Relations Office of Near East University, Youth and Sports Confederation Vice Chairman Serkan Hoşcan along with his accompanying delegation visited NEU Rector Prof. Dr. Ümit Hassan in his office and presented him the Rector of the Year plaque.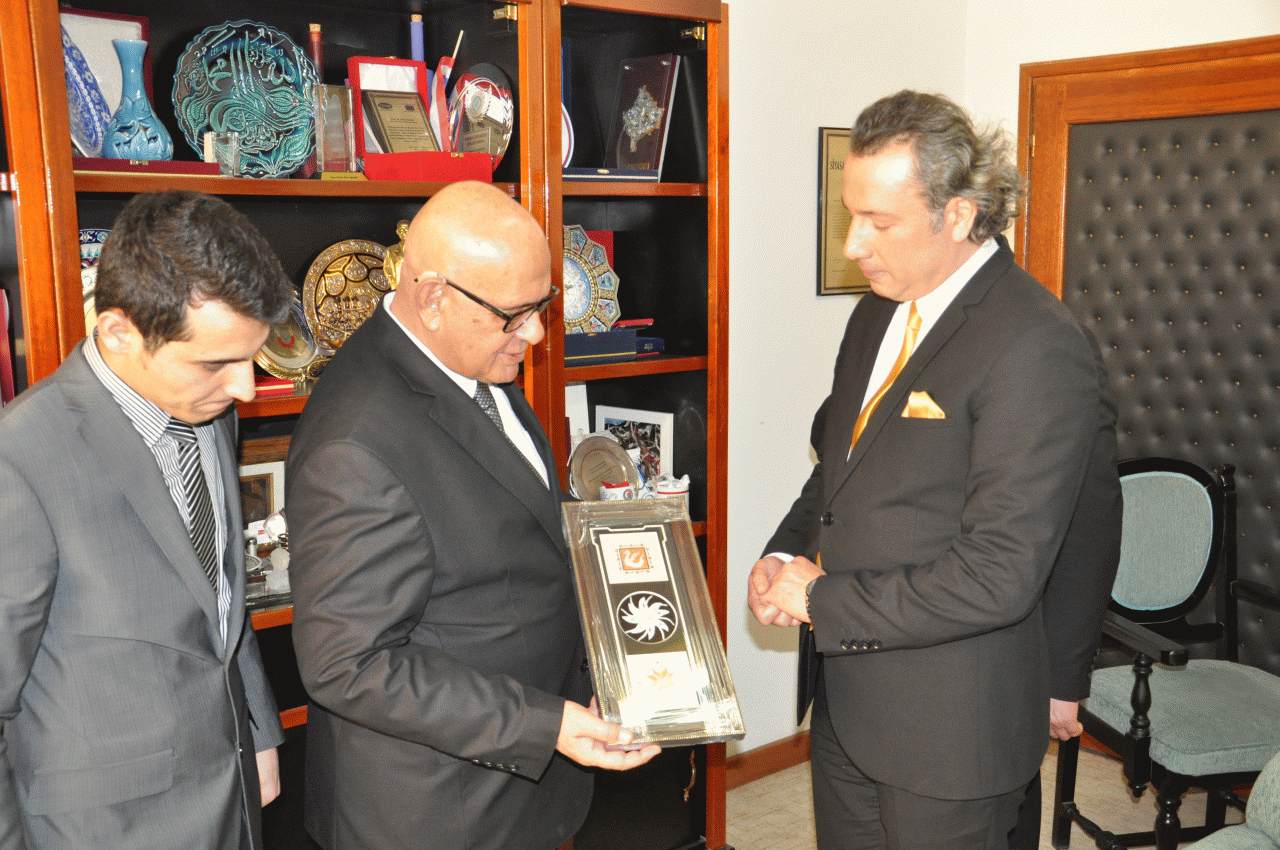 During the visit, Professor Hassan touched upon the outstanding achievements accomplished at national and international platforms by Near East University under the helm of the Founding Rector Dr. Suat İ. Günsel. "Mentioning our Founding Rector is not just an expression of love, it is an expression to underline the crucial role of Günsel's prescience, dynamism and determination in this success. To this end, the favor you have shown in me is a favor shown to all Near East community. In this regard, we owe a plural thanks to you" said he.
Touching upon the significant role of Prof. Dr. Ümit Hassan in NEU's success, Youth and Sports Federation Vice Chairman Serkan Hoşcan said: "You are selected role model rector by our members, you have devoted your life to education, we are very proud of you because you have cultivated highly trained individuals, generations capable to address the requirements of the era and you are continuing to pave the way for young generations towards a brilliant future".
Following the remarks, Mr. Hoşcan presented the Rector of the Year plaque to Prof. Dr. Ümit Hassan and Prof. Dr. Hassan presented a Cyprus handicraft Lefkara embroidery to Mr. Hoşçan.