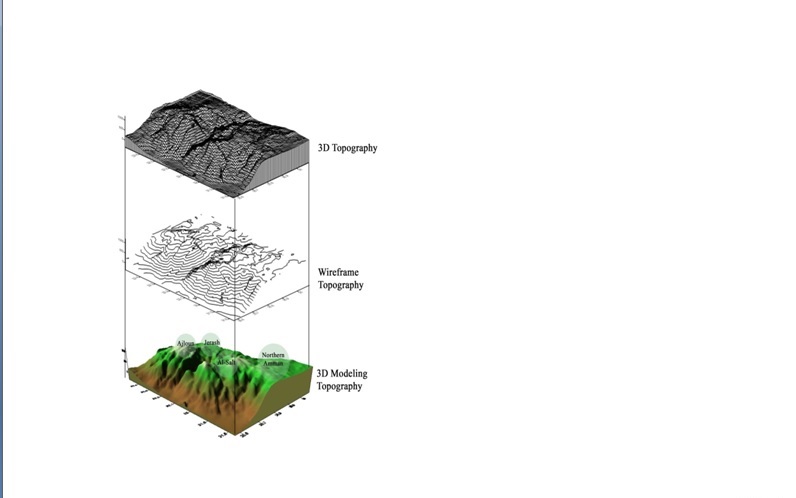 Abdel Fattah Al Masri's MA dissertation, who completed his master's degree on Landscape Architecture at Near East University, Faculty of Architecture, on the "green corridor" aiming to connect the four major cities of Jordan was published in the European Journal of Sustainable Development classified in Web of Science (WOS).
According to the information provided by Near East University Directorate of Press and Public Relations, Landscape Architecture Department Head Prof. Dr. Özge Özden Fuller and Faculty Member Can Kara's graduate student Abdel Fattah Al Masri's thesis focusing on the Green Corridor for Sustainable Living was published in the European Journal of Sustainable Development in WOS category as a scientific paper.
In this study, the project of creating a green corridor between four cities of Jordan was developed in 2018-2019 by analyzing how these cities could be connected to each other by taking into account the existing natural areas and resources. Abdel Fattah Al Masri conducted data analysis on maps using the GIS program with the support of data received from his country within the scope of his scientific research project. Almasri received support from Dr. Can Kara, City Planning Specialist and lecturer of Faculty of Architecture, on the analysis of maps of the region and from Prof. Dr. Özge Fuller on the importance of green areas, Special Environmental Protection Areas in the region, the importance of natural water resources, the importance of stream beds, rural planning and conservation of natural habitats.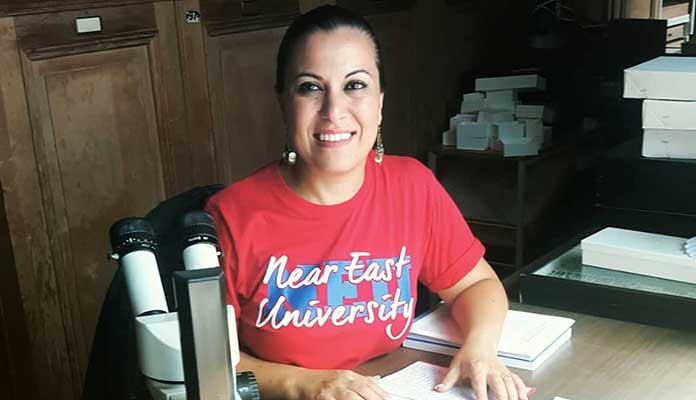 We thought to provide protection of green space and natural resources…
Head of the Department of Landscape Architecture, Faculty of Architecture, Prof. Dr. Özge Özden Fuller said that they conducted a study on the four different cities of Jordan, taking into account the existing natural areas and resources by analyzing how they can be connected to each other by a green corridor and proposed a green corridor project.
Prof. Fuller said "The proposed green corridor will have a positive impact on the wildlife living in natural areas and will enable the conservation of green spaces and natural resources surrounding people living in cities in the long term. Urbanization increases ecological regional disintegration by isolating important habitat areas from other habitats, and a green corridor can connect fragmented habitats."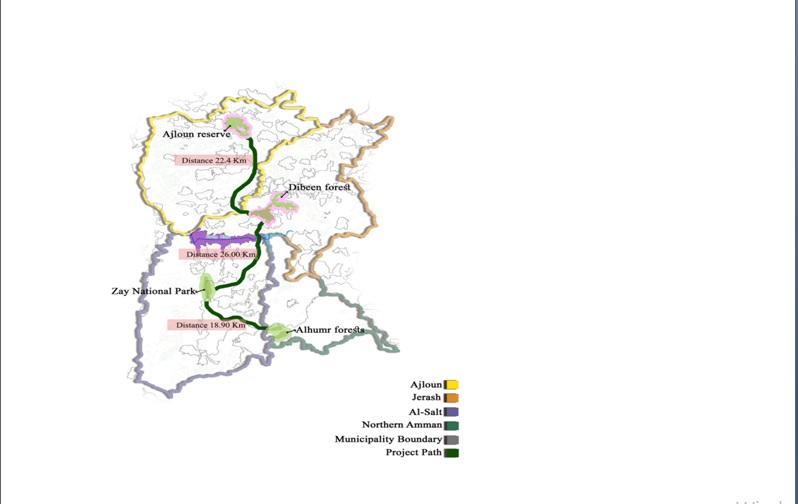 Jordan's North-West region reviewed…
Prof. Dr. Fuller stated that in the analysis process of data related to four cities in the north-west of Jordan, articles, observations, and maps obtained from GIS and Jordanian ministries were used in the project of a green corridor, and the study was conducted to link the biodiversity and conservation areas of Al-Salt and Northern part of the country.
Fuller noted that the biogeographic areas in protected areas such as Forest Conservation Area and Dibben Forest Conservation Area include comprehensive planning of ecotourism areas and various vegetation. Emphasizing that the study discusses the ecological, environmental and economic impacts of a green corridor to a sustainable city approach in Jordan, in other words, the purpose of this study is to provide a sustainable proposal by analyzing green area zones and green corridor axes to improve nature and environment in Jordan.
Prof. Dr. Fuller said "This proposal aligns urban areas with the creation of a green corridor linking the protected areas in Jerash and Ajloun to the north of Al-Salt and Amman. Such a green corridor could increase local and international tourism, which could boost economic power and increase business opportunities for citizens so that they can live in a more ecological urban environment."
Jordanian student shared his findings with local government in his country…
Abdelfattah Almasri, a graduate student from Near East University, submitted his project to the Jordanian Ministry of Urban Planning when he returned to his country.