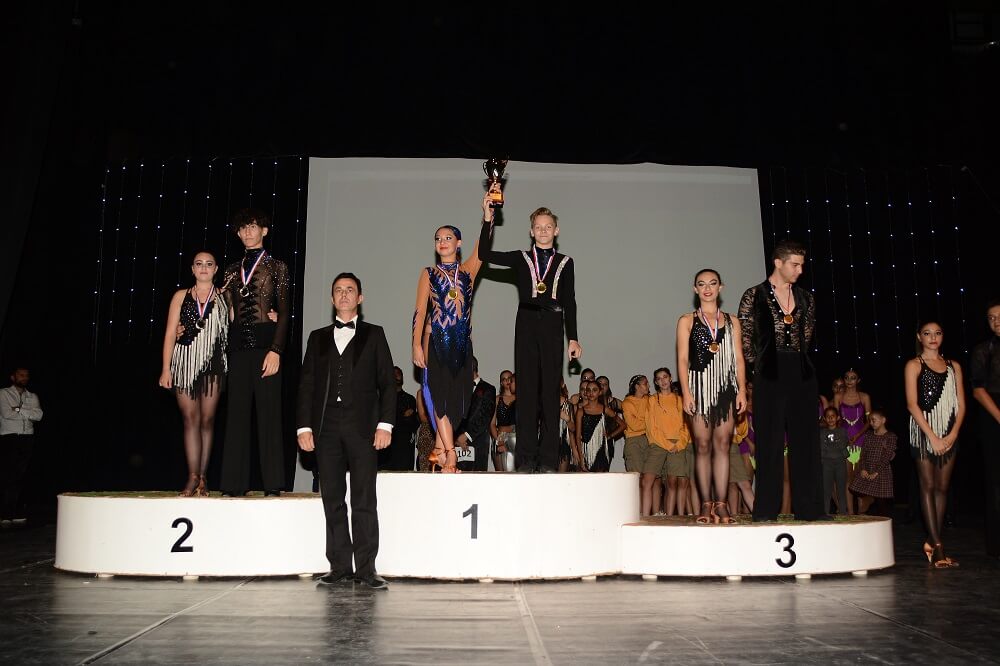 "World Dance Championship WADF" held at the Atatürk Culture and Congress Centre of Near East University in cooperation with the Department of Health, Culture and Sports and the Yoga Federation of Turkey.
According to the press info released by the Near East University Press and Public Relations Directorate, Hip WADF World Dance Championship dance competition held with enthusiastic participation of the audience in Hiphop, Show Latin, Social Latince Dance, Thertal Dance, Latin and Standard Dance, Latin Solo Dance, Yoga Agana Ladies and Yoga Agana Men's categories at the Atatürk Culture and Congress Centre.
At the end of the competition, the winners received their awards from Assoc. Prof. Dr. Hakan Atamtürk, Head of Department of Culture and Sports, Hasan Senin, President of the Sports Federation For Everyone, and Muharrem Aydoğan, President of Turkey Yoga Federation.
Assoc. Prof. Dr. Atamtürk stated that in order to adopt the culture of dance competition in our country in the later periods more organizations will be hosted in a much more participatory manner.
Winners of the Competition
Hiphop Category
1. Cranberries Dance Studio
2. Unity Dance Crew
Show Latin Category
1.Sergen Özbay Dance Studio
2. NEU Dance School
Social Latin Dance Category
1. Nezihe Erken & Sergen Özbay
2. Paras Hyper & Seray Selan
3. Mertcan Yılmaz & Ayşe
Thertal Dance Category
1. Laren Hastunç
Latin and Standard Dance Category
1. Kravets Maksym & Popova Maria
2. Alisya Özkoççatlı & Hasan Murat Sirhan
3. Yurdanur Karavezirler & Çağan Ecevit
4. Nisan Asşehitoğlu & Ersin Serdarlılı</ td>
Latin Solo Dance Category
1. Rishko Andrey
2. Silenco Tetiana
Yoga Agana Males' Category
1. Naseh Samadi
Yoga Agana Females' Category
1. Birsen Özışık
2. Bajacaz Emine Hordan
3. İsminaz Bektaş