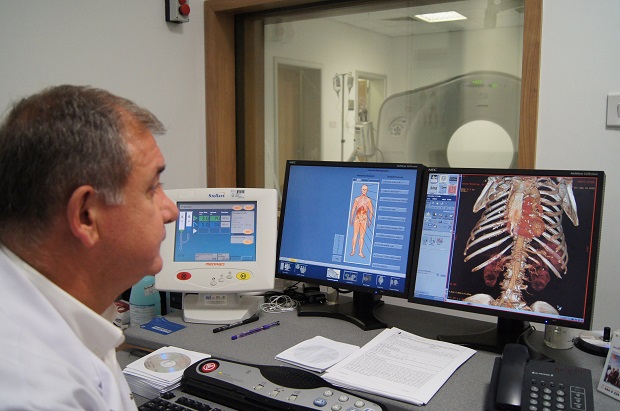 4D Radiologic Imaging, Simulation and Diagnostic Facility
PACS that recently started to be used by the Hostpital of Near East Universty provides extensive opportunities to store the data on a joint media, process and report this data whenever necessary, moreover, provides opportunites to simulate in virtual environment and increase the success rate and quality of operations.
Utilization areas of PACS hardware
Fujifilm's Synapse PACS hardware, allows users to process 3D imaging, temporal (4D) processing and storage of images, preparation of examination and reports within a short while, storage of patients' data for long periods, and access to these data by doctors from all locations through the use of tablets, mobile phones, laptops and so on.
The new hardware, when compared with the conventional PACS hardware, allows much more detailed applications in neurology, cardiology, pulmonology, gastroenterology, urology and oncology branches. Examples to these applications include virtual colonoscopy and bronchoscopy, virtual stent insertion, virtual cathater placement and advance vessel analysis, and so on.
The Hospital of Near East University, adopting the principle to offer the latest technology products and services in health sector to our island and our people, will continue to make investments in health sector.