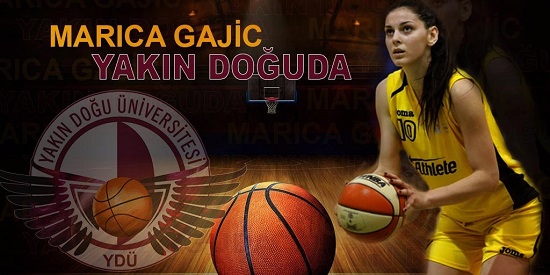 After realizing the transfer of Simay Karaman, the player of Turkey's Senior Women's National Team, the Near East University Women's Basketball Team, which ranks the 4th in TWBSL by winning 3 of the first 5 matches of the super league, has transferred Marica Gajic, the power forward of the Bosnia and Herzegovina National Team.
According to the press release issued by the Directorate of Press & Public Relations Office of the Near East University, born in 1995, 1.90 tall Marica Gajic is considered as one of the best rebounders and most promising players of Europe. She is a versatile modern post player with high basketball fundamental and she has a variety of moves to score close and away from the basket. She has the ability to get inside the paint and drive to the basket. As an amazing rebounder, she reads the game well both offensively and defensively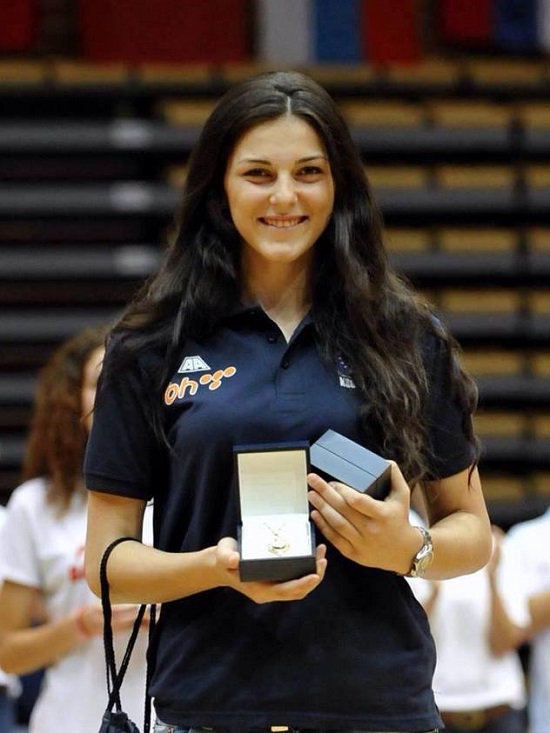 She has become all-times leading rebounder in the history of Adriatic League only at the age of 19 years
Marica Gajic, who was transferred by NEU from Athlete Celje team of Slovenia, was selected as the 1st scorer, the 1st rebounder and the Most Valuable Player (MVP) of U20 European Championships that held in 2014 in Sofia. Throughout the championship, she exhibited a dazzling performance and played with an average of 20.2 points, 2.2 assists, 14.4 rebounds and 2.2 steals per game. Along with Ally Malott and Natasha Cloud, Gajic was selected by Washington Mystics at the third round of 2015 WNBA Drafts. She was the first in the history who was directly selected in the draft from the International Women's Regional Basketball League. During last basketball season, she played 12 matches for Athlete Celje with an average of 16.2 points, 10.8 rebounds, 1.3 assists, 1.6 steals, and 50.0 % 3 FGP (Field Goal Percentage) per game and 7 matches in Women's Adriatic League (WABA) with an average of 18.7 points, 12.6 rebounds, 1.4 assists, 1.7 steals. She was named the MVP for 2014-2015 season of Adriatic League and she has become the leading rebounder in the history of Adriatic League only at the age of 19 years. She draws attention as a versatile player who can play both shooting guard and small forward position and in essence, she can swing between the positions. She has a variety of moves to score, either by posting up, or by explosive penetration to the basket or crashing the offensive glass for put-backs after rebounds. She can hit the mid-range and outside shot, even having 3-point range. She stands out as a player with the threat of long-distance shot.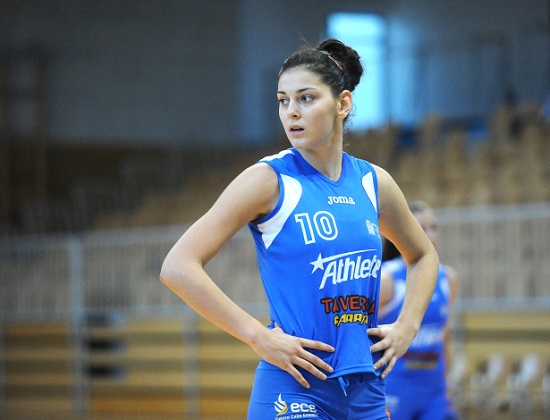 Asst. Prof. Dr. Hakan Atamtürk: "Gajic will be a very outstanding player"
Asst. Prof. Dr. Hakan Atamtürk, the Head of Health, Culture and Sports Office of NEU, delivered information regarding Marica Gajic. "She is a player that we had been following carefully. We have realized such a transfer as she stands out as a versatile player making a notable difference in her generation. We are extremely happy that we have signed a long-term contract with Gajic, who will her name mentioned frequently in Europe in future. Gajic has an amazing feel for the rebound and excellent basketball fundamentals. As an explosive forward-center capable of shooting, she possesses great instincts and athletic skills that are very rare in many power forwards. She has the potential to provide us with very significant contributions many years" said he.