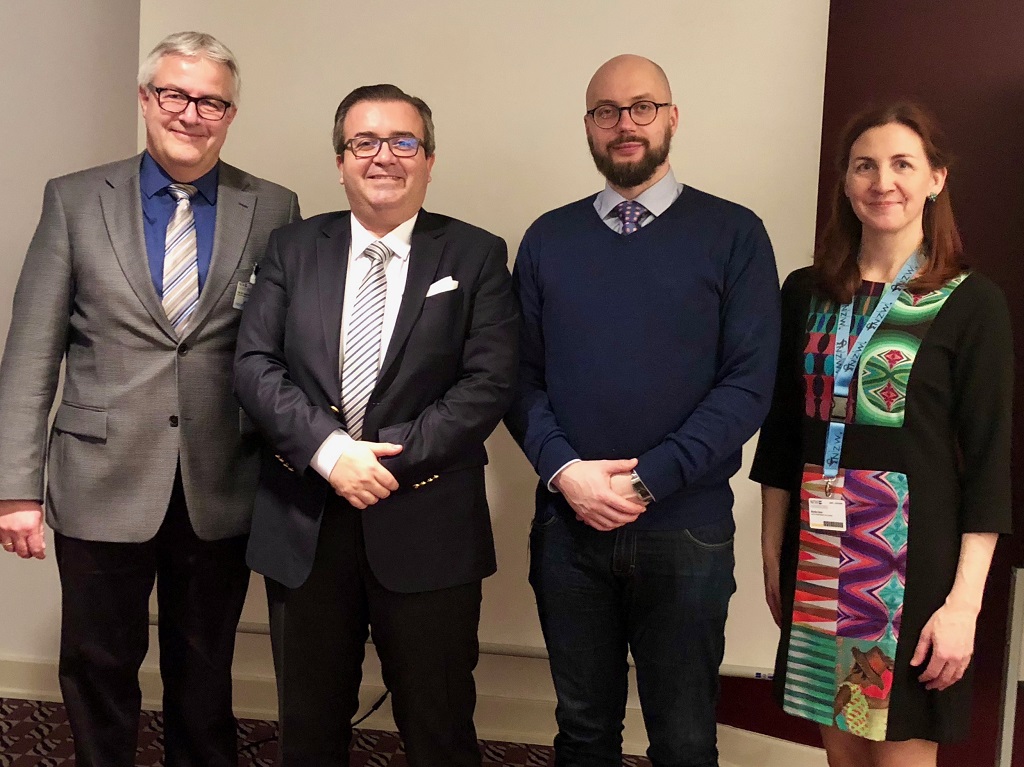 Academic Member of Department of Clinical Pharmacy of Near East University Faculty, Ahmet Sami Boşnak, made a verbal presentation at the "Quality in Oncology" Congress organised by the European Society of Oncology Pharmacy (ESOP). It was revealed that more than 6500 specialists in oncology pharmacy from 32 different countries attended the ESOP congress.
According to the press release issued by the Directorate of Press and Public Relations of Near East University, the Congress was held in Hamburg, Germany and NEU Academic Member, Ahmet Sami Boşnak, had made a successful presentation titled as "The Education of Oncology Pharmacists".
Participating on behalf of the Faculty of Pharmacy of Near East University, Boşnak made a statement on the matter and expressed that many specialists around European countries were keeping a close eye on the clinical pharmacy studies carried out the NEU Faculty of Pharmacy.
The project of integrating the new generation drugs such as biological cancer treatment drugs into the education of pharmacists is continuing…
Vice Chair of the European Society of Oncology Pharmacy and Head of Commission of Education, Ahmet Sami Boşnak, provided further details and stated that they had established a team consisting of experienced pharmacists and with this team, masterclass educations were updated and new generation drugs like biological cancer drugs, were being integrated into the education programmes. He further added that while taking these senior steps, support was being provided based on the experiences of Near East University.
In addition to the above, Boşnak stated that the benefits of technology will be utilized and 60% of the masterclass education will be provided via live streaming through the internet. Therefore, oncology pharmacists from 32 different countries will be provid the opportunity for oncology pharmacists to educate themselves. He ended his words by stating that the content of the educational programs, which were specifically developed, were completed and sent to the European Union Authorities.