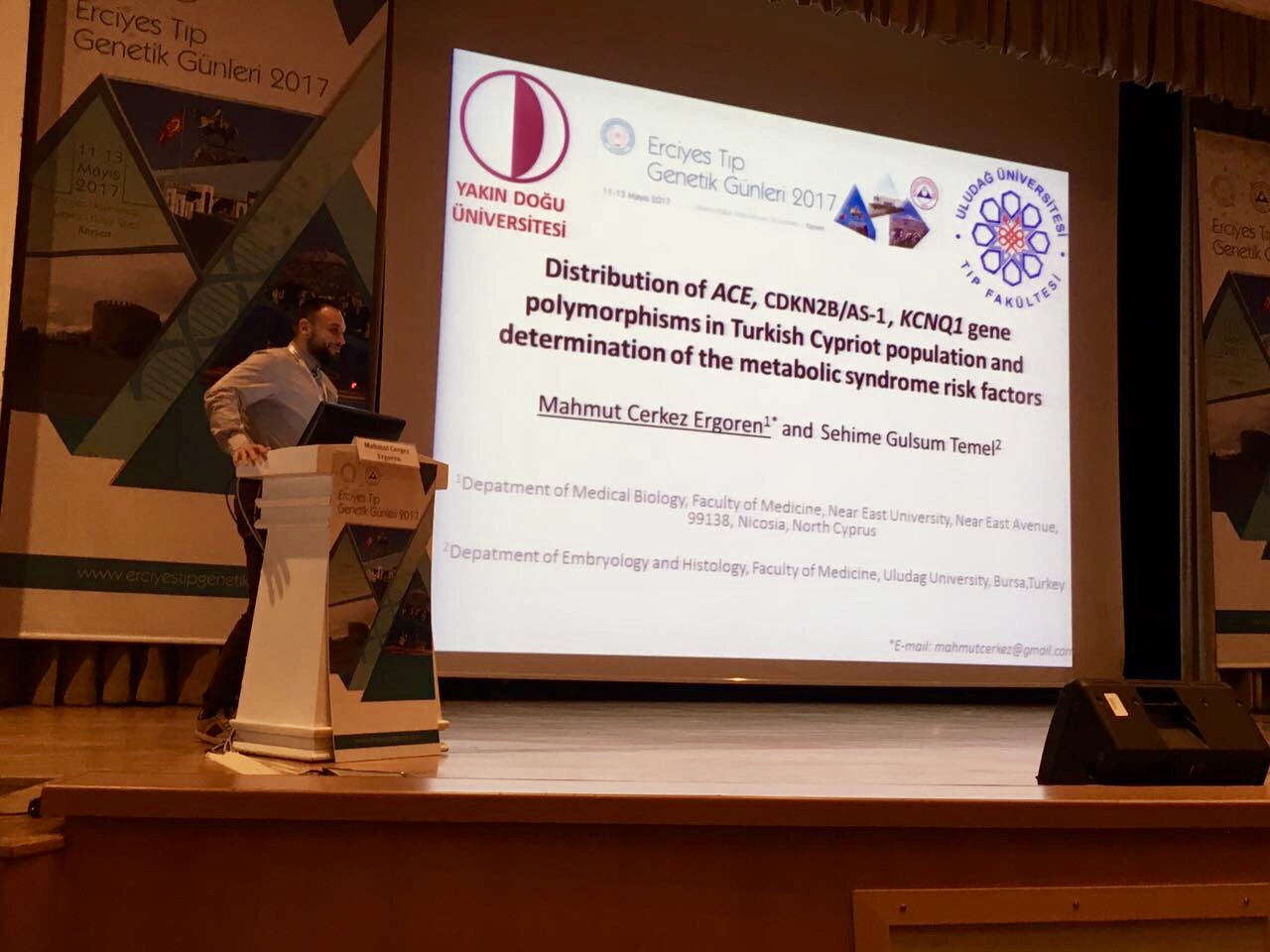 Near East University was represented at the University of Erciyes event themed as Medical Genetics 2017 Congress via an academic study presented regarding the risk score calculation of metabolic syndrome due to genetic factors.
The event was held at the helm of Head of Department of Genetics of Faculty of Medicine of University of Erciyes, where Prof. Dr. Munis Dündar and Academic Member of Department of Medical Biology of Near East University Assist. Prof. Dr. Mahmut Çerkez Ergören presented his scientific work.
According to the press info release issued by the Directorate of Press and Public Relations of Near East University, University of Erciyes organises this event annually and that it was held at the city of Kayseri, Turkey.
It was stated that this particular congress was an occasion for most competent scientists and well known figures to present and share their work on medical genetics. Furthermore, it was pointed out that this year Academic Member of Near East University Assist. Prof. Dr. Mahmut Çerkez Ergören presented his work titled as "ACE, CDKN2B/AS-1 and KCNQ1" which was explained to be related to the distribution of gene polymorphisms within the Turkish Cypriot population and the identification of metabolic risk factors.
In addition to the above, it was stated that besides Near East University, there were academic members from Hacettepe University, Marmara University, Koç University, Ankara University, Ege University, Istanbul University and Dokuz Eylül University participating in the University of Erciyes 2017 Congress; making up a high number of attendees to the congress.